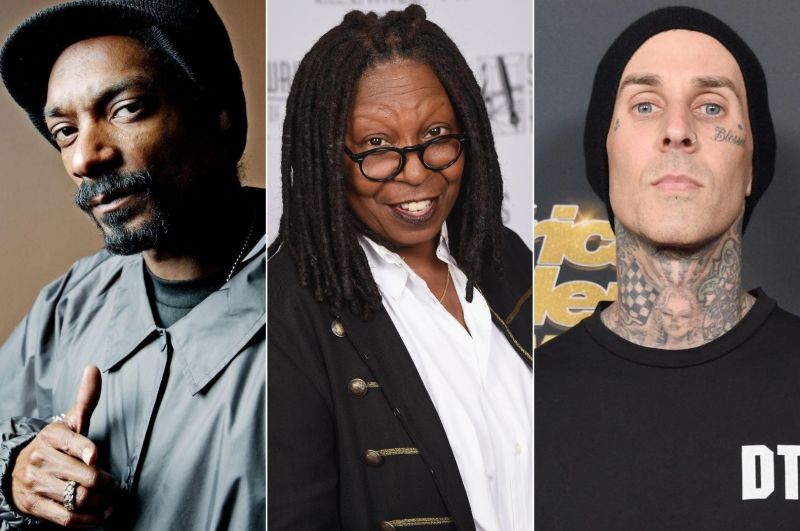 08/08/2022 Know about the influential icons in the CBD scene. These popular icons are from different sectors, most popularly from entertainment!
Previously, the word "cannabis" was derogatory and cloaked in taboo. Many thought it was a devil's creation used exclusively by stoners, outcasts, and criminals who were doomed to a life of crime, madness, or death. Celebrities, especially those seen by a larger audience, would never talk positively about cannabis out of concern for the consequences.
And this? Everything has, indeed, changed for the better. Every day, celebrities enter the cannabis and CBD markets to gain a piece of the action, especially now that sentiments regarding the plant have sharply changed in favor of acceptance.
Who are the cannabis icons, why are they significant, and do they use their popularity to grow the industry? Therefore, the most well-known celebrities who use cannabis include:
Snoop Dogg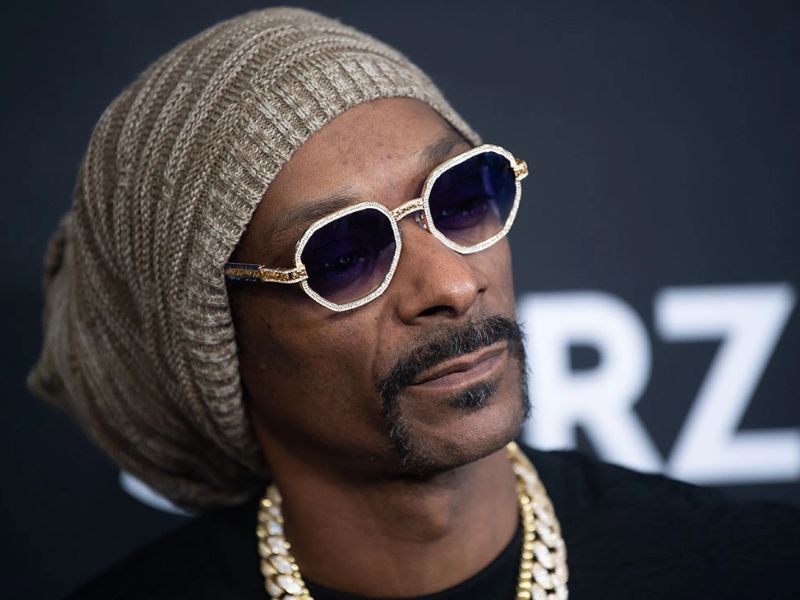 Source: Hollywood Reporter
Without Snoop Doggy Dogg, the leading figure in the cannabis industry, no list of celebrities can begin. Calvin Cordozar Broadus Jr., the man, the myth, and eventually the legend, has solidified his reputation as one of the most entertaining cannabis activists ever to walk the earth.
His ascent to hip-hop fame went well beyond his modest origins, and his entire record turned into a collective tribute to marijuana.
In Denver, Colorado, he established his own cannabis company, Leafs By Snoop, where he sells premium Indica and Sativa flower strains. They are allegedly among the greatest cannabis blossoms available. The biggest cannabis cultivation business in the world, Canopy Growth, is also partially owned by Snoop Dogg.
SETH ROGAN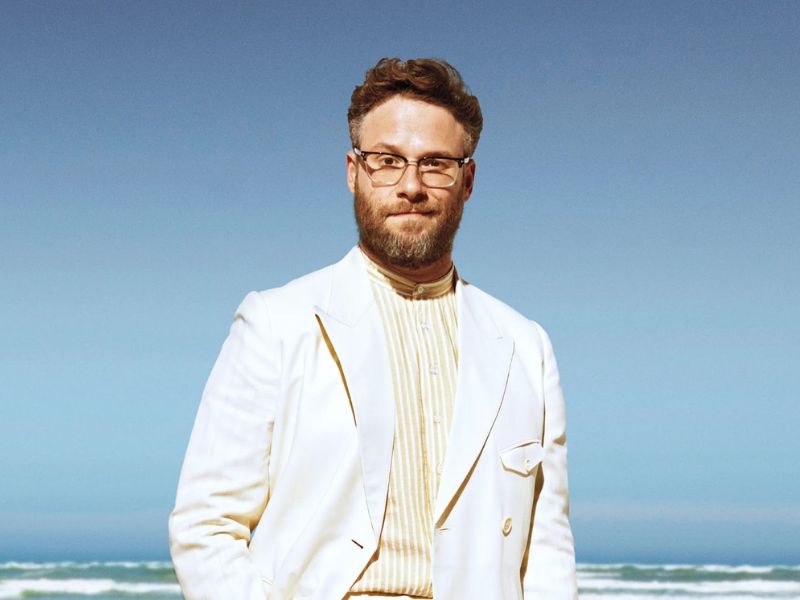 Source: GQ
The epitome of a contemporary stoner actor is Seth Rogan. But Rogan's interest in marijuana extends beyond his films. Outside of the entertainment sector, he has always been a fervent supporter of cannabis.
It took him ten years to create his cannabis brand, which only materialized in 2021. For those of you marijuana enthusiasts out there, the Houseplant brand also sells pottery, lighters, ashtrays, and other diverse types of paraphernalia.
JOE ROGEN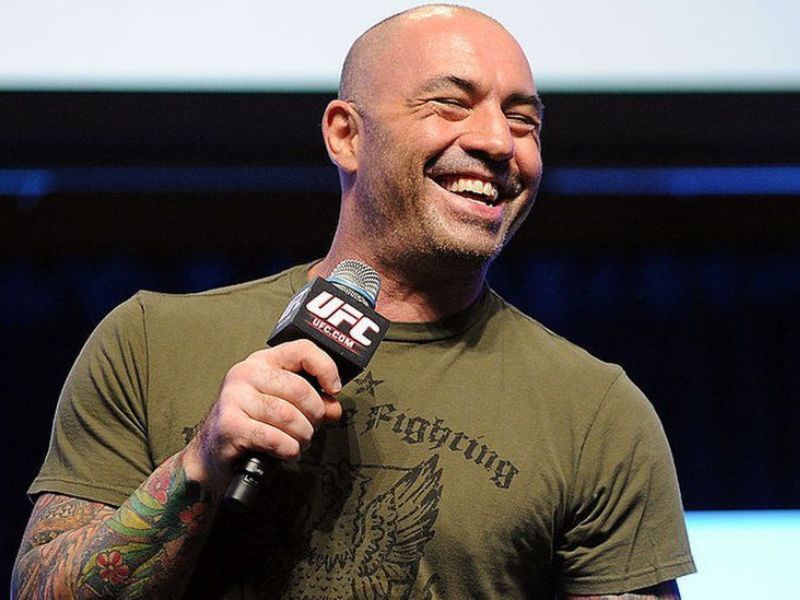 Source: BBC
Joe Rogen is open about his work in the marijuana and CBD sectors. The UFC commentator-turned-comedian-turned-epic podcaster uses his position to promote cannabis legalization and reform in general and its health benefits.
His podcast, The Joe Rogan Experience, has welcomed numerous cannabis-related discussions, arguably the most popular podcast ever made. Rogen's openness and capacity for engaging in in-depth conversations about cannabis and everything related are astounding.
CYPRESS HILL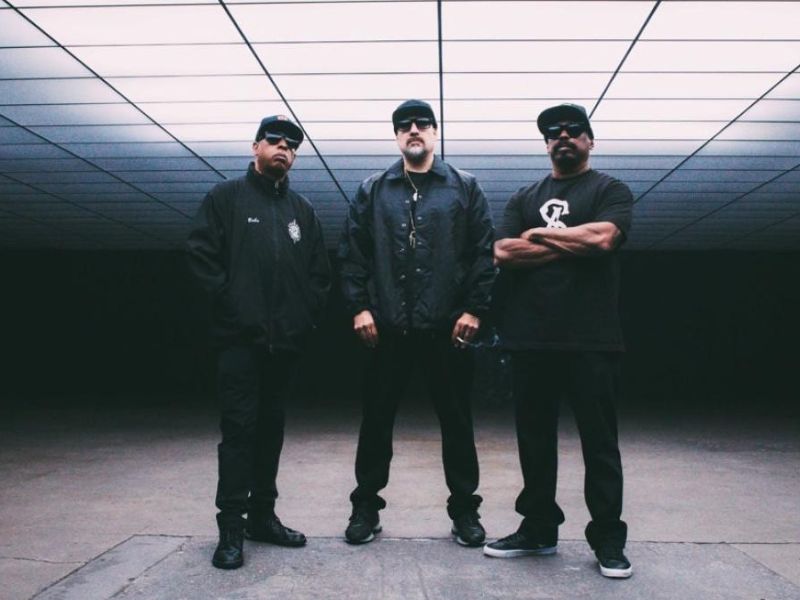 Source: DJ Mag
Cannabis and Cypress Hill go hand in hand. The hip-hop trio made cannabis the treasured focal point of its music after forming in the pleasant South Gate, California.
The unique thing about Cypress Hill is that they have never apologized for their love of marijuana. With sales of 3.4 million copies in the US, the group's 1993 sophomore album Black Sunday, which includes the cannabis anthems "Hits From the Bong" and "Insane in the Brain," became triple platinum. In 2018, founding member B-Real opened his Dr. Greenthumb cannabis dispensary business. There are plenty of these dispensaries in southern California.
Cheech Marin and Tommy Chong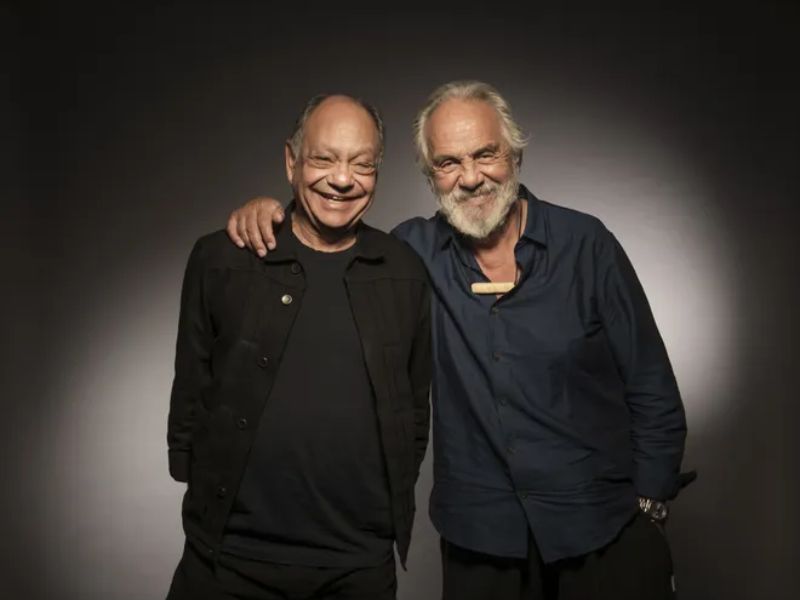 Source: Bucks County Courier Times
As Thomas B. Kin Chong and Richard Anthony Marin, respectively, Tommy Chong and Cheech Marin are two of the funniest and most significant cannabis campaigners in history. Cheech & Chong were a comedic duo who performed in the 1970s and 1980s, when marijuana use was still considered taboo, especially among general audiences.
Up in Smoke, their first-ever feature film was produced in 1978 and is widely credited with being the first stoner comedy movie. Their genuine interest has remained cannabis their professional lives, and they both run independent cannabis businesses. Chong owns Tommy Chong's cannabis, while Cheech owns Cheech's stash.
MIKE TYSON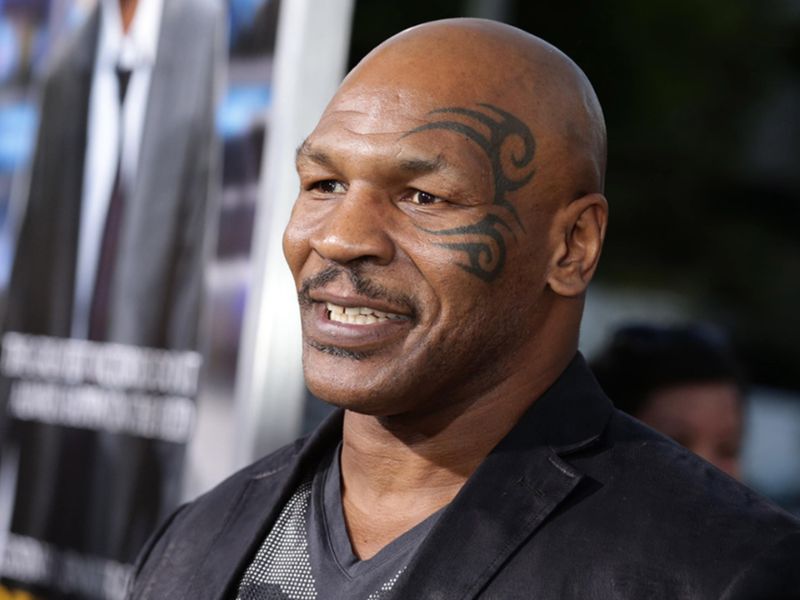 Source: ABC30
Who would have imagined that Mike Tyson, the boxer who memorably bit Evander Holyfield's ear off during a battle in 1997, would invest in the cannabis sector more than 20 years later? He did. He took full advantage of California's lenient cannabis legalization regulations and went big with it.
Tyson Ranch, a 40-acre adult playground with a cannabis theme that opened in 2020, has a theatre, a dispensary, a factory that makes edibles, an extraction facility, and great camping areas. Additionally, new and superior cannabis strains are grown on 20 acres of land for brands to sell and researchers to use for study.
Shawn "Jay-Z" Carter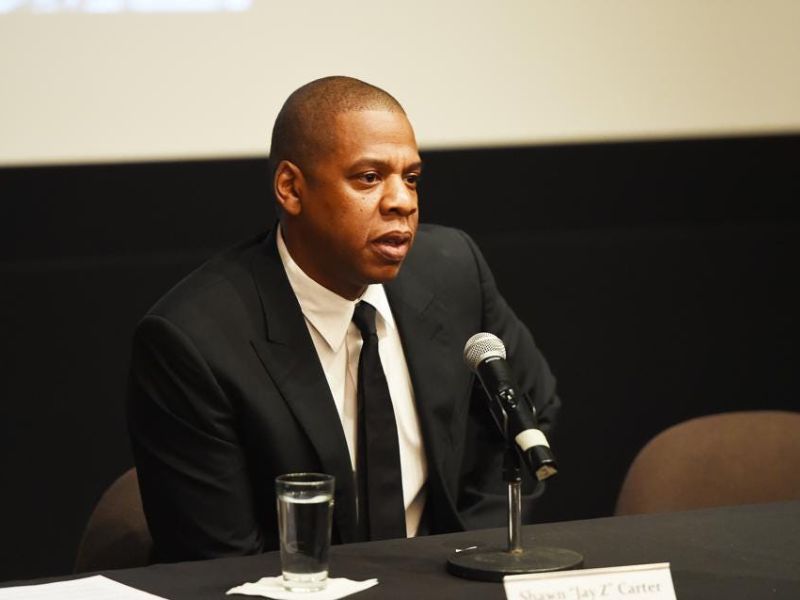 Source: Forbes
With an estimated net worth of $1.3 billion and growing, hip-hop legend Shawn "Jay-Z" Carter is among the most successful rappers ever transitioning into business.
His most recent project is none other than marijuana. He was appointed chief brand strategist for Calvia, a California-based cannabis business established in 2015, in 2019. He was promoted to Chief Visionary Officer in 2020 after Calvia merged with TCPO Holding Corp. The same year, Jay-Z developed the plans for Monogram, his own artisan cannabis business, which went public in November.
WHOOPI GOLDBERG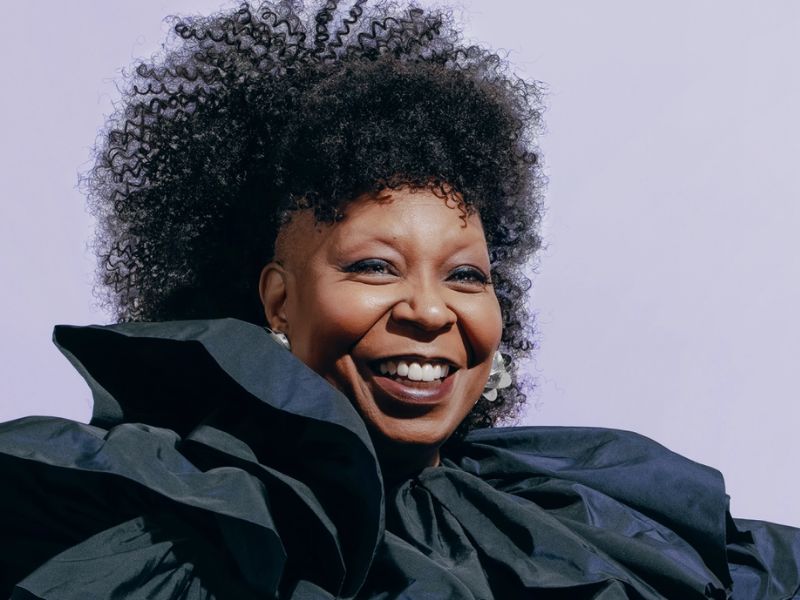 Source: Variety
Despite being a remarkable actor, comedian, and novelist, you wouldn't anticipate her to be a cannabis supporter, especially in light of her role in Star Trek.
Whoopi has spent most of her career as a fervent advocate for human rights. By establishing Whoopi & Maya, a company devoted to easing period discomfort, in 2016, she formally acknowledged medical cannabis as a crucial component of female health and wellness.
Whoopi's lifetime enthusiasm for change was reflected in the brand's concept, which offered safe, all-natural relief from period pain through the use of medical cannabis, something she feels the market lacked.
TRAVIS BARKER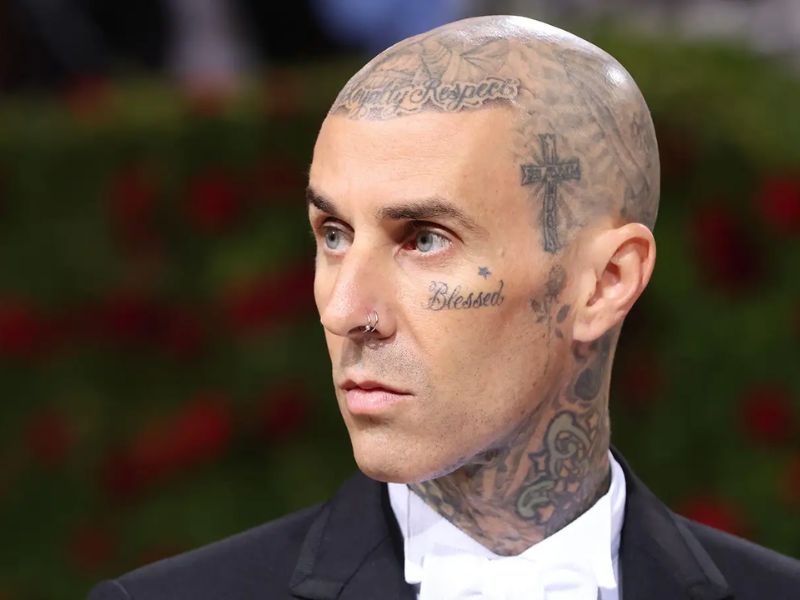 Source: Medpage Today
Travis Barker is one of the more recent musicians to establish a name for himself in the CBD sector. He thinks CBD outperforms more traditional treatments like cryotherapy and massage therapy, making it the ultimate healer. He also praises CBD's capacity to ease restlessness and sleeplessness symptoms.
His two years of research into cannabis and its constituents and his personal experience with CBD demonstrate his commitment to you and the business. Even though there aren't many treatments available, they all have unique chemicals to treat a particular disease.
MARTHA STEWART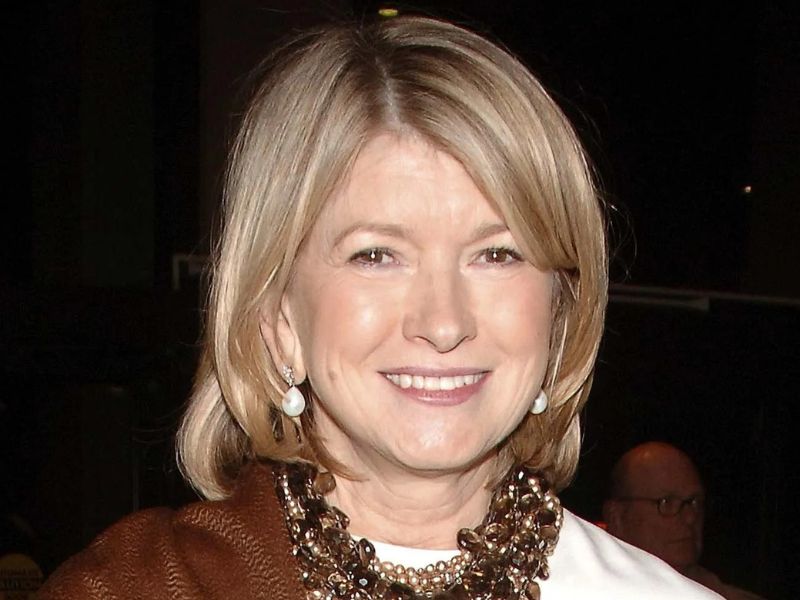 Source: Britannica
Snoop Dogg's influence and passion for cannabis led to Martha Stewart's involvement in the cannabis sector. Just don't expect her to go all Seth Rogen or Willie Nelson on us. She makes it clear that she does not smoke marijuana with a high THC content; rather, she is more interested in hemp and its compounds, which served as the basis for her line of CBD products.
One of the huge cannabis businesses in the world, Canopy Growth, and Stewart teamed together in 2020. Her business sells a wide variety of CBD goods made from hemp, including CBD gummies, CBD soft gels, CBD oils, and CBD pet treats (among others).
Conclusion
The legal marijuana market is having a great year. Five states approved the use of cannabis for medical purposes last year, bringing the total number of states that have chosen to permit doctors to prescribe cannabis above the halfway point (28 states). Sales of legal marijuana in North America have steadily increased as a result (including Canada, which legalized medical marijuana back in 2001). According to cannabis data company Arcview, legal cannabis sales in North America increased by 34% to $6.9 billion in just one year.
Therefore, people with a genuine passion for cannabis culture, knowledge, and a love of the plant often qualify as authentic cannabis icons. The icons on our list are multidisciplinary creatives with a wide range of skills, entrepreneurial endeavors, and charitable endeavors who always find time for a nice smoke session. They advance the cannabis community and themselves simply by being who they are.
Cannabis always had a friend in artists and other creatives worldwide, even during its darkest, most covert era. These multi-influential superstars, who are also stoners we look up to, are known first and foremost for their work as musicians, actors, writers, and other artists. These people accept the stoner label and then flip it on its head to become something even bigger, as evidenced by their success in various businesses.
Article by Ananya Bhattacharjee, Beverage Trade Network
TAGS: