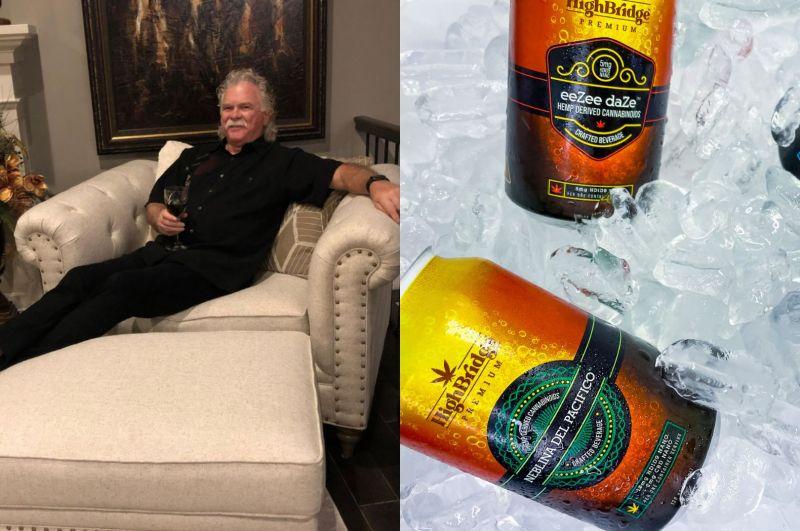 02/05/2023 Founder & CEO of HighBridge Premium shares his insights on the responsible distribution of canna-bevs, resources to stay in touch with the industry and the importance of trade shows.
1) Could you please introduce yourself and HighBridgePremium?
James Hunter, Founder & CEO. HighBridge Premium is exclusively dedicated to the production of recreational THC-infused beverages (Marijuana & Hemp)
2) Who is your targeted group and how did you establish your brand presence around them?
Since we began about 3 years ago, the demographics and market size of THC recreational products have changed dramatically. The HighBridge brand represents premium quality, consistently delivered to an expanding audience across the country.
3) A solid factor that sets you apart from any other competition in the market?
HighBridge has a "tagline": All Premium. All the time. This philosophy does not just apply to our products, but also to our commitment to social responsibility. HighBridge considers itself a leader in education and philanthropy.
4) What does a typical day in your work life look like?
A "typical" is evidenced by the fact that it took me several days just to respond to this email! Seriously, my days usually start around 5:00 AM and go until at least 6:00 PM, at least 5-6 days a week. Each day presents a new challenge and offers new rewards. Our entire team is engaged in research, networking, pricing, marketing, sales, etc.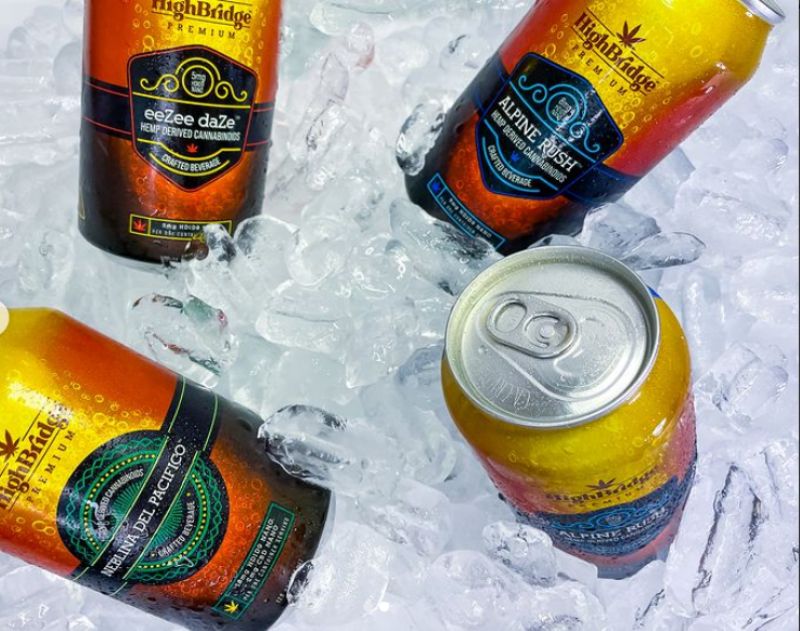 Image Source: Instagram
5) How do you promote responsible consumption?
Responsible Consumption to HighBridge means education. We were one of the first to include QR codes on each unit we produce. Rather than leaving the "educational process" to a bud-tender or cashier, HighBridge provides direct, point-of-sale, information on dosing, ingredients, nutrition, expectations, etc. simply by using the camera function on your smartphone. And of course, all of our products adhere to the most stringent testing requirements and fully comply with all regulations.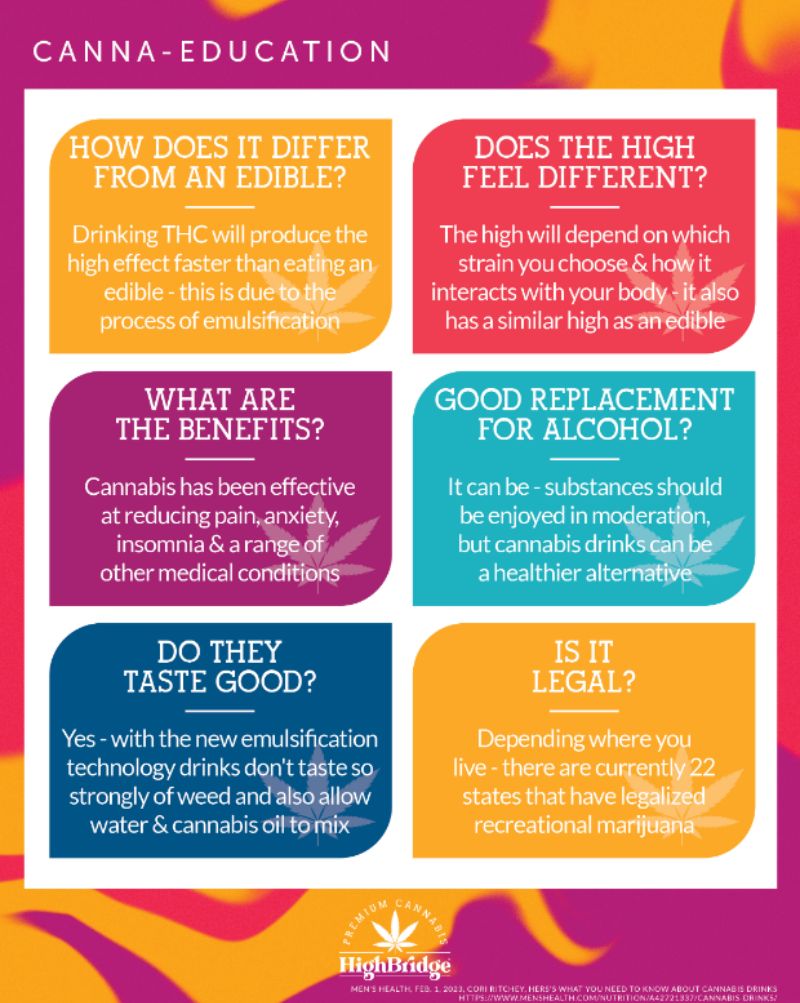 6) How important are trade shows within your industry? What do you look for at a trade show?
HighBridge is very selective in its trade show participation. Smaller, industry-specific events that offer an opportunity for networking and growth are preferred.
[[relatedPurchasesItems-36]]
7) What category of Cannabis Drinks is hot right now?
Right now HighBridge is trying to have production of our faux Beers keep up with demand! We also see different "soft spots" in the Marijuana and Hemp markets. It keeps our lab and R&D people busy!
8) Is High Bridge Premium looking to launch products in that line?
Presently HighBridge has 10 beverages and SKUs that are retail-ready. We also have 6 more that are currently in the R&D stage. HighBridge is always on the lookout for quality products that we can create to supplement our catalog.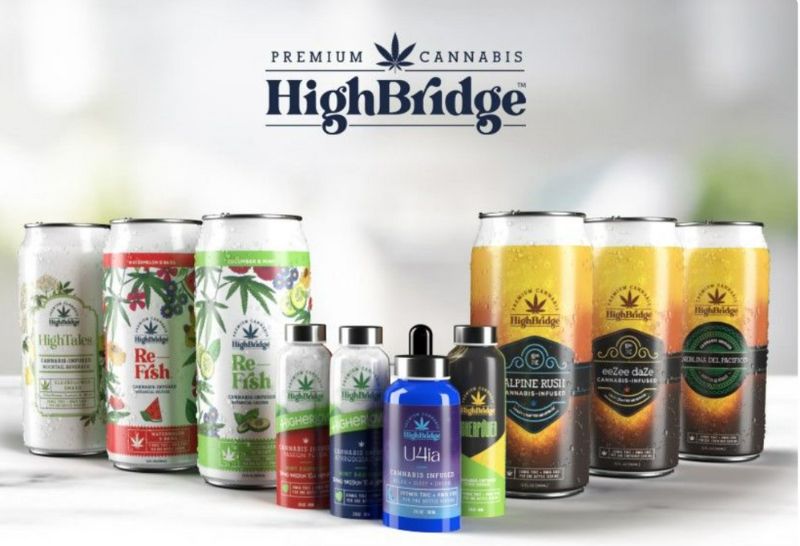 9) What are some of the best resources to stay in touch with industry news, trends, and other important factors you need to consider for business?
Resources and information are plentiful and easily found through traditional published studies and documentation. On a more granular level, staying in touch with, and contributing to, your network of industry professionals we believe provides the most significant and trustworthy information.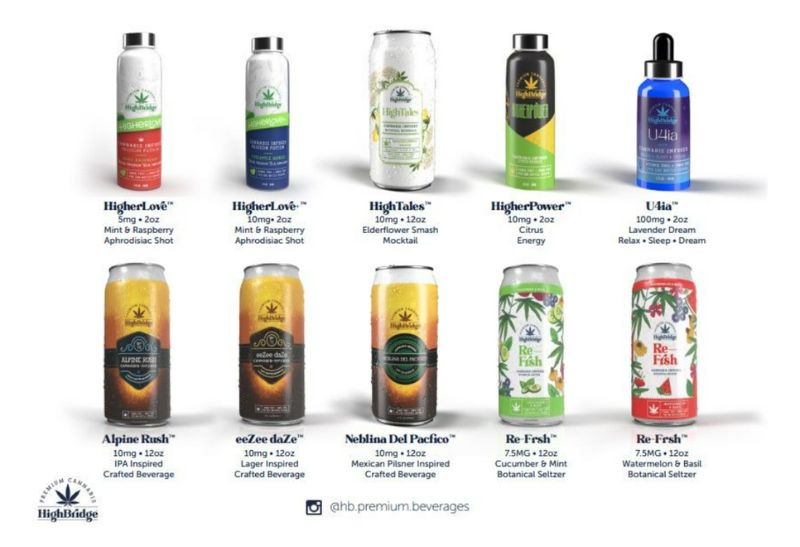 10) What is your favorite product from your Canna-Beverage range?
Right now our faux Beer - Neblina del Pacifico- (translation "Pacific Haze") is my personal favorite. But our Watermelon-Basil Botanical Seltzer would be a close second.
11) What does Premium Cannabis mean, and how does HighBridge relate it to a Premium Lifestyle?
HighBridge strives to formulate the best-tasting beverages available. To accomplish this we employ the best people, utilize the best independent lab and chemists, adhere to strict quality control measures, and steadfastly comply with the most strident regulatory requirements in the industry. This yields a superior taste and product that is designed to make the consumer feel at ease with use and consumption in all types of social gatherings.
Header Image Source: Instagram
TAGS: