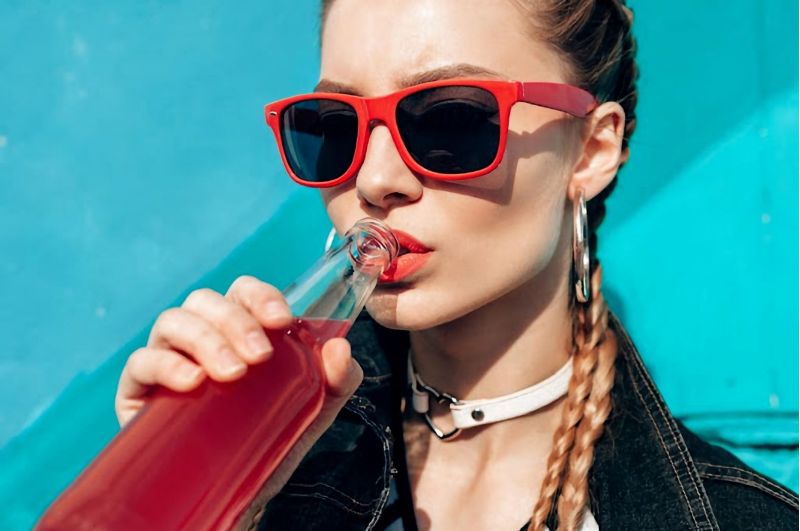 11/10/2021 While smoking may still be the most common way to consume cannabis, drinking beverages are the most socially accepted and approachable way.
THC-infused beverages are predicted to touch $1 billion in US sales by 2025. Sales of CBD drinks, which are available on a broader scale and in places where cannabis is not yet regulated, are expected to hit $2.5 billion.
While smoking may still be the most common way to consume cannabis, drinking beverages are the most socially accepted and approachable way. The familiarity that comes with drinking beverages helps appeal to a newer and larger consumer base. People prefer beverages over cannabis smoking or the consumption of edibles because beverages provide a quicker onset and shorter duration than cannabis edibles. These beverages can replicate the effects of alcohol without the consumer being concerned about overconsumption or being "potentially high" for a longer period.
In recent times, the consumer mindset has transitioned increasingly towards health and wellness. A growing number of people are looking at quitting or cutting down on alcohol consumption and are shifting to Cannabis beverages as a healthier, low carb, low sugar, and no hangover alternative with an added "bonus." So, let's find out what's really in cannabis beverages and what they taste like.
What's In Cannabis Beverages
Science has taught us that oil and water don't mix. Cannabis drinks of the past had off-putting flavors, chunkier textures, and inconsistent dosages. Still, breakthroughs in science and technology introduced us to Nanoemulsion technology. In this process, oil droplets are broken down into microscopic particles that mix with water while enhancing the bioavailability or efficacy of cannabis. The main elements can be bifurcated into THC and CBD, but dosage varies depending on the experience the drinks are trying to achieve.
THC: THC is a psychoactive extracted from marijuana and is really the star of the show. THC induces a mellow sense of flying euphoria or to put it simply; The High. THC is known to help with sleep, among many other things.
CBD: Derived from the hemp plant, CBD has no psychoactive effects. Known as an anti-inflammatory, CBD can actually have a calming effect and work wonders for one's mental and physical health. Research indicates that it may increase daytime alertness too.
Terpenes and flavonoids are natural extracts that add texture and flavors to cannabis beverages but with an ever-growing variety of selections and flavors available, many other ingredients and artificial flavors are added to make the drink more desirable. The US government doesn't allow mixing alcohol and cannabis, so all these categories are infused and don't contain any alcohol.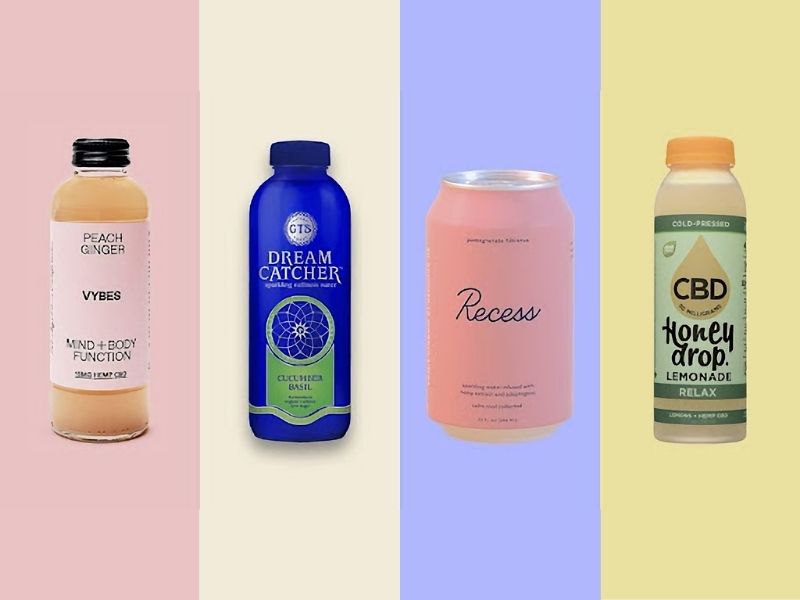 Cannabis beverages come in many categories, from infused beers, wines, cocktails, tonics, and sodas to teas and coffees
What Do Cannabis Brands Taste Like
We conducted a tasting of THC Dominant Beverage Brands, CBD Dominant Beverage Brands, and THC+CBD Balanced Brands:
THC Dominant Cannabis Beverage Brand
Houseplant
Houseplant is a leading cannabis beverage brand started by celebrities Seth Rogen and Evan Goldberg, that prioritize curating quality products and educating their consumers. Their products include a refreshing cannabis-infused sparkling water that comes in natural grapefruit and a lemon flavor with 2.5 mg of THC.
Tasting Notes (Houseplant Natural Grapefruit): Crystal clear and fizzy similar to a grapefruit Pellegrino, the grapefruit is zesty and acidic and slowly dissipates to allow subtle cannabis flavors to come in, which is interesting considering how tiny the amount of THC is. This is best suited for newbies and microdosers.
Makes you feel: Peppy and energetic rather than tired or sleepy.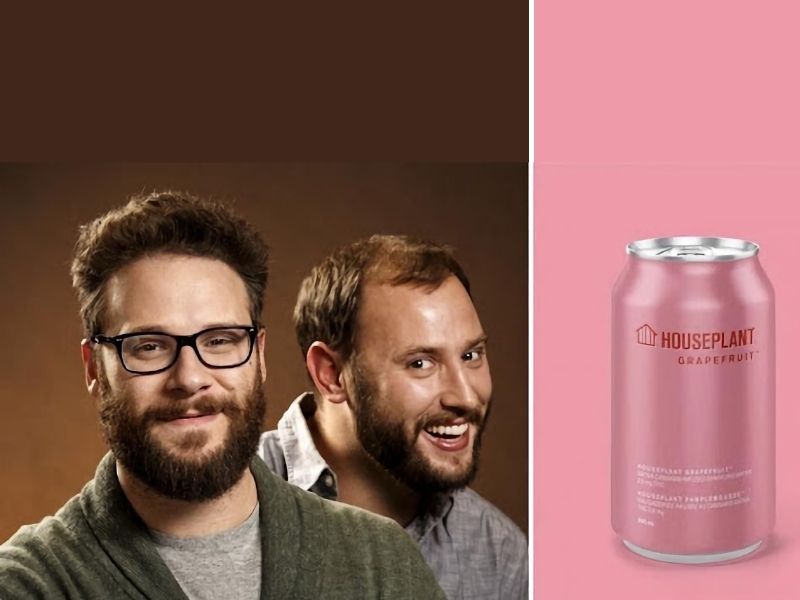 More than one million cans of Houseplant were sold last year
XMG
Owned by Truss Beverages (A JV between Molson Coors and HEXO Corp), a company that offers the largest portfolio for cannabis drinks, comes the potent XMG fruit beverage that offers high intensity and high flavor. Each flavor contains 10 mg of THC (maximum legal THC potency) and all flavors are natural. They come in 4 styles and their websites suggest suitable occasions that pair well with each flavor. We tasted the Mango Pineapple flavor.
Tasting Notes (XMG™ Mango Pineapple): Right off the bat, high intensity of mango followed by pineapple. These pack a straight punch of flavor. The sugar is apparent and brings a certain sweetness. Quick onset too, half a can of this can get you going like 3 shots of espresso.
Makes You Feel: Buzzing and Excited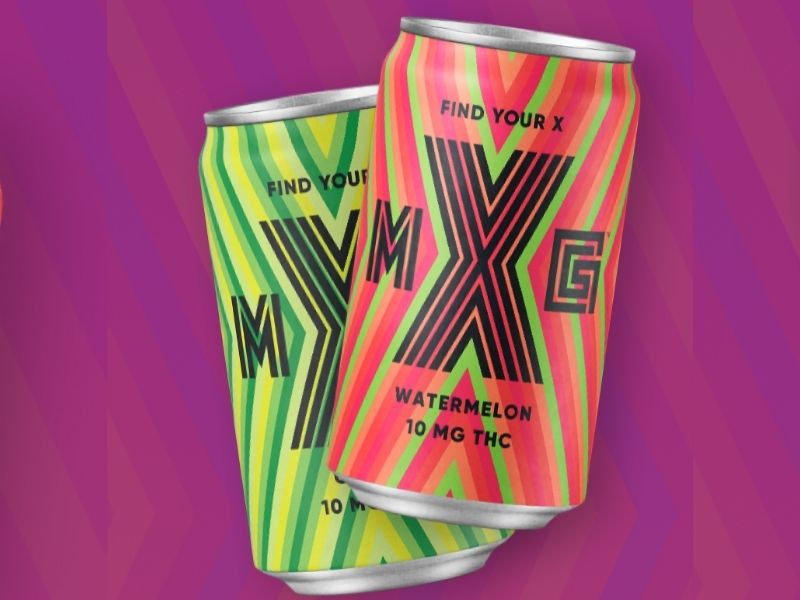 Q1 2021 – XMG was the top cannabis beverage brand in Canada with total retail sales at $1.8M
CBD Dominant Cannabis Beverage Brand
Recess
Another extremely popular "wellness brand" aimed at providing a break or a recess to help consumers feel inspired and be their most creative selves despite an increasingly stressful world. Recess is CBD-infused sparkling water with natural fruit flavors. We tasted the Recess Pomegranate and Hibiscus.
Tasting Notes (Recess Pomegranate and Hibiscus): First of all, the packaging and design are flawless. The Pomegranate and hibiscus notes are balanced beautifully. Extremely fruit-forward, juicy, and a typical hibiscus tartness.
Makes You Feel: Focused and mood-brightening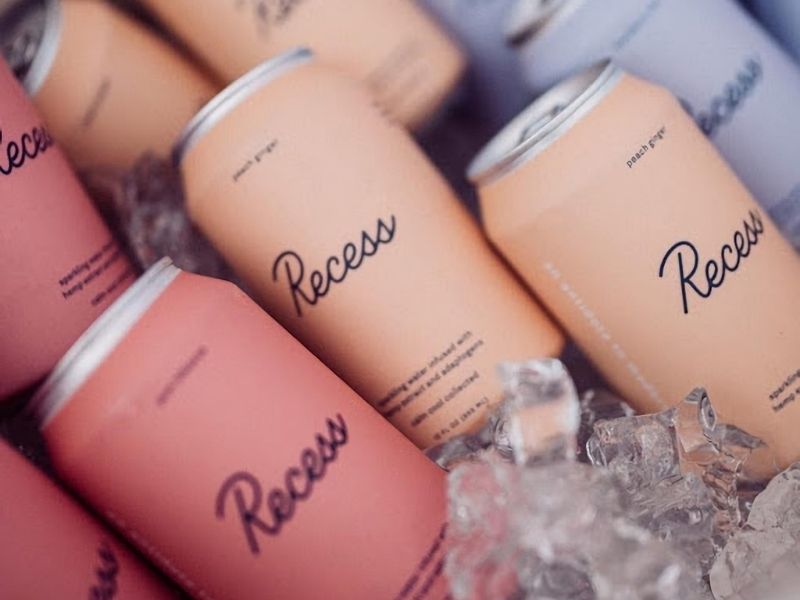 Recess recently opened their first brick and mortar retail store in New York City
Buddha Teas
Buddha Teas are a high-quality, sustainable, eco-friendly, and popular tea brand that has been in the organic tea business for many years now. They recently introduced a new line of CBD teas that are cruising the cannabis drinks market. Each tea bag has 5 mg of CBD which is a low dosage making it suitable for everyone. We tasted Chamomile Tea.
Tasting Notes (Chamomile Tea): Lovely chamomile fragrance on the nose, taste-wise, it's beautifully crafted packed with herbaceous flavors and steers clear from ashy flavors. Extremely soothing and lasting finish. A great chamomile tea in itself.
Make You Feel: Relaxed and helps you sleep soundly and easily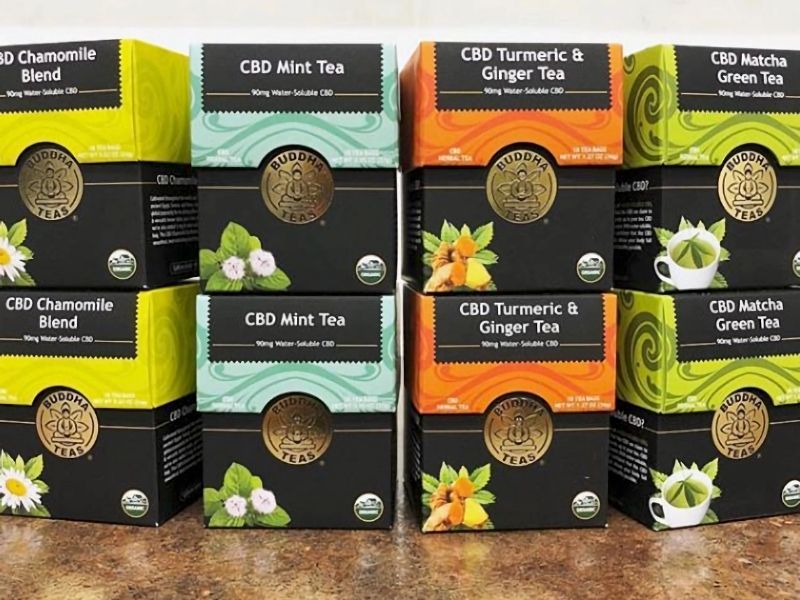 Buddha Teas CBD line feature four varieties, including Mint, Chamomile Blend, Turmeric & Ginger, and Matcha Green
Balanced Brands: CBD + THC
Cann
Crafted in California, Cann is a cannabis-infused social tonic that prioritizes effects and delicious taste by balancing both essential cannabinoids. They use all-natural ingredients and try to keep calories as low as 30-35 calories per can. 4mg CBD and 2mg THC dosage per can. We tasted the Cann Lemon Lavender.
Tasting Notes (Cann Lemon Lavender): Aromatic and floral nose, you can taste fresh lemon juice from the start, a distinct lavender softens the tartness and balances the sharpness of the drink. No chemical or detectable cannabis taste and the effects begin in record time (10 minutes).
Makes You Feel: Refreshed and energized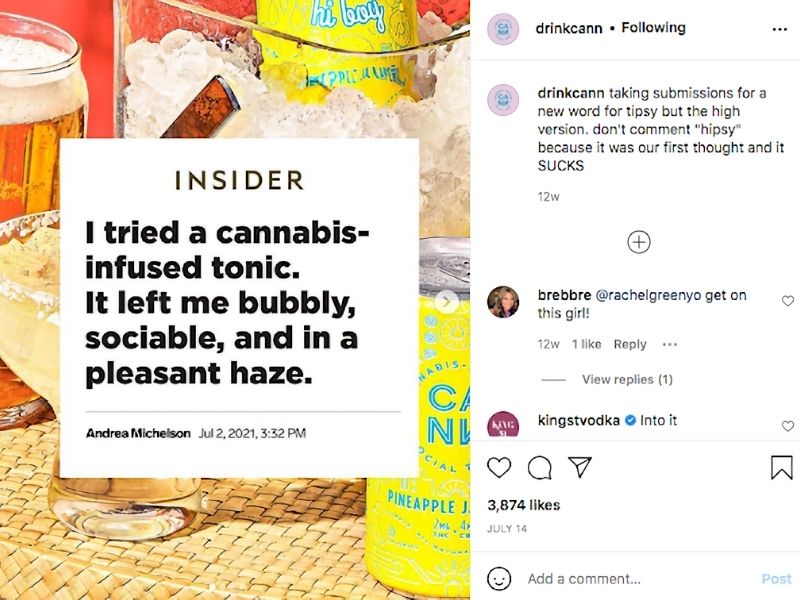 Cann makes low-dose "social tonics" to replace alcohol in social settings
House Of Saka
Cannabis Wine for Women By Women. House of Saka is based in Napa Valley and introduced the world's first and only cannabis-infused beverages from Napa Valley targeting the emerging female consumer. These include alcohol-removed Rosé and Chardonnay wines as well as a Mimosa. We tasted the Saka White which had a dosage of 6 mg of CBD and 30 mg of THC in a 750 ml bottle.
Tasting Notes (Saka White Chardonnay): A refreshing citrus scent hits your nose first, followed by a pungent cannabis taste. An underlying profile of muted fruit flavors like apricot and lemon peel. High acidity and a satisfactory finish.
Makes You Feel: Uplifting and positive.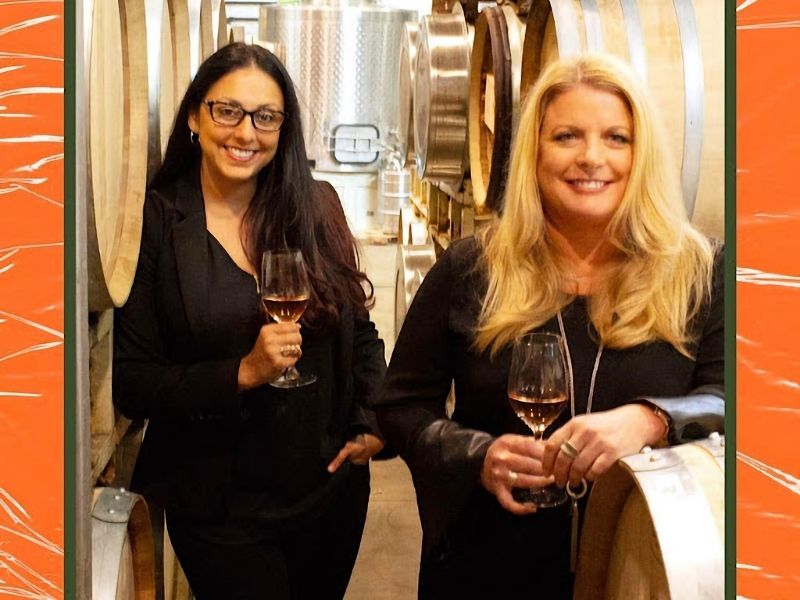 Owners, Cynthia Salarizadeh and Tracey Mason. Tracey will also be hosting a session at the 2nd Annual Cannabis Drinks Expo on November 11 in San Francisco
Personally, I think Cannabis Beverages will bring a paradigm shift in the way we consume beverages. They tick all the right boxes; quenches thirst, energizes us, calms us, and even acts as a social salve.
If this article interests you, there's more to explore. You can always Discover fast-growing cannabis drinks brands at the 2nd Annual Cannabis Drinks Expo on November 11 in San Francisco and on November 15 in Chicago.
Written by: Prithvi Nagpal – Editor & Sommelier, Beverage Trade Network
TAGS: