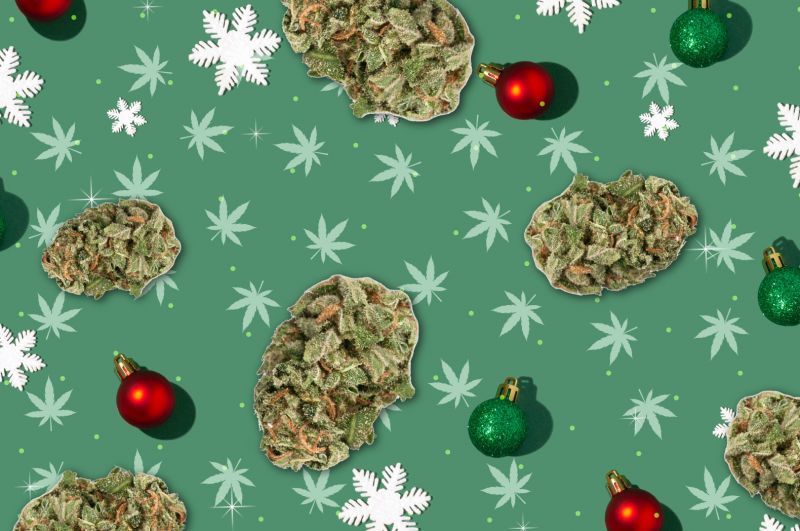 30/11/2021 Cannabis Holiday Giving Tree
Cries for Help are Being Answered
Every year the needs of patients are greater. Every year seems to get harder and we are rushing into an unsteady future. Anxiety is rampant in our society and generosity seems to be in short supply.
A few naturally generous people are trying to change the world for the better, one plant at a time. They are stepping outside themselves to address the great needs of others. They exemplify the beautiful nature of compassion.
This is the story of a necessary quest to help people. Human beings that are just like any of us. The spirit of those who have paved the rocky way before and have gone on is still among us. This is about the human heart and the warriors that still care enough to help.
This is a model of love, understanding, and empathy for our fellow Americans that are hurting. It's the example we should follow everywhere, at all times.
This year a few heroes are focusing on answering the roar of pain and need. Their mission is to relieve that pain, to bring comfort, and to impact lives in a meaningful way. Let's meet these champions.
Compassion in Nature, Nature in Compassion
Mike Robinson is well known in the cannabis world for his research, advocacy, and amazing story that graces his family. His story is a vastly intriguing one of healing, dedication, compassion, and devotion.
In years previous, Mr. Robinson has organized a cannabis Holiday Giving tree that has reached people in need who simply can't afford their medication or who don't have access to the medication that they need. He has touched many lives and provided relief.
This year is very similar to previous years. Yet, there is an increased need. More cries for help. Robinson hears those cries. He reaches out to the Cannabis Community and many hear his cry as well.
The Cannabis Reader sat down to chat with Mr. Robinson. He explains the spirit behind the Holliday Giving Tree giveaway and what is needed and how others can help.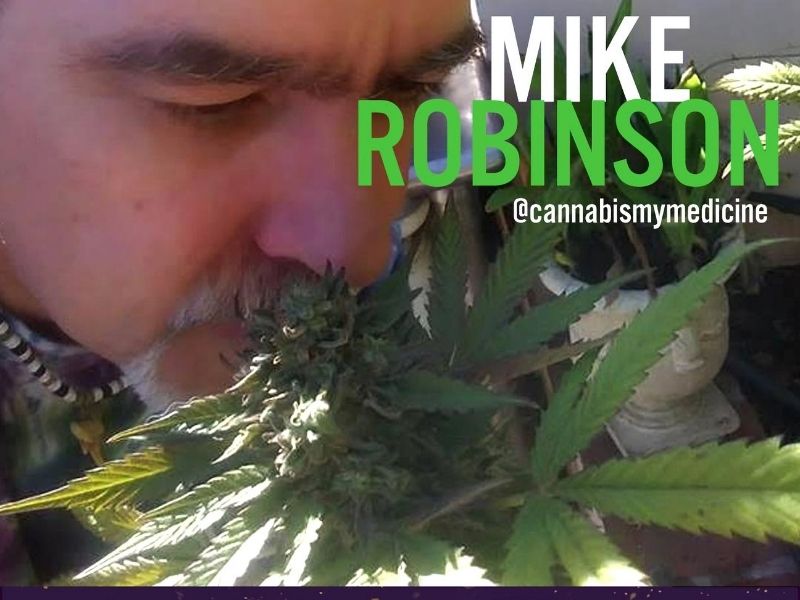 Source: CBD Source Podcast
How long have you been doing these cannabis giveaways?
Robinson: "I started giving away oils to compassion patients in late 2013 which is more of a 1 on 1, these large giveaways like the 100 million milligrams last year - we started with the Pandemic."
Who are your biggest donors and what type of products are being gifted?
Robinson: "Rocky Mountain Bob's CBD donated 125,000 milligrams of CBD Gum, that's 1250 packages. Zero Point Extraction and Mark Cruz have helped immensely. Jim Morey at DBC Infused, Bonnie Drake at Grandma B's Relief Topicals have given a bunch and so has Steve Bonde of Boulder Creek. AerosourceH CBD donated a case of tinctures and Kaleb Pape are additional donors. So far for this giveaway we have a huge donation from Rocky Mountain Bobs, Light Source CBD donated 2 boxes of gummies, and Grandma B's Relief gave up quite a bit of lotion. We're hoping we get some tinctures and more."
Can you give us an idea of what type of cannabis products you would like to see coming in for donation throughout the rest of the Holiday Giving Tree?
Robinson: "We're hoping for some Tincture donations as we don't have any ingestible products to give."
What is the largest amount of compassion products you have received in the past?
Robinson: "We received 2 pallets with 58 boxes and a total of over 12,000 products from ZOIA CBD in 2020 for the 100 million milligram giveaway which ended up equalling over 25,000 products in total going out to over 5000 patients in need. Last year I had Forest Bathing Topicals with partners and Relaxation Revolution on my own, two brands that didn't make it into 2021. Together we gave over 5000 products to the giveaway."
Can you help our readers understand the nature behind the Holiday Giving Tree?
Robinson: "It's our duty as stewards of Mother Earth to see that her bounty is given to as many people as possible. Many people think that compassionate gifting of cannabis is something that started with California's legalization in 1996 or by Rick Simpson who helped people with Cancers but that's so far from true. The gifting of plant medicine is likely much older than most holidays and words we know today as Cannabis has been a staple in the human diet for several thousand years."
Robinson says, "Compassion is fading quickly within the cannabis and hemp industries but we do our best to keep it alive as I feel it's very important to introduce people to the plant with love instead of a corporate ad.
"Lives are changed and people stumble across hope just because a company gave up the product and we held our hand out saying 'Here, take this and feel better' - and to me that's beautiful.
"As a researcher, I've studied how giving and helping people rewards us through our endocannabinoid system with a rush of Anandamide, the bliss molecule which causes Oxytocin to flow through our bodies and that's what feels so good about it all."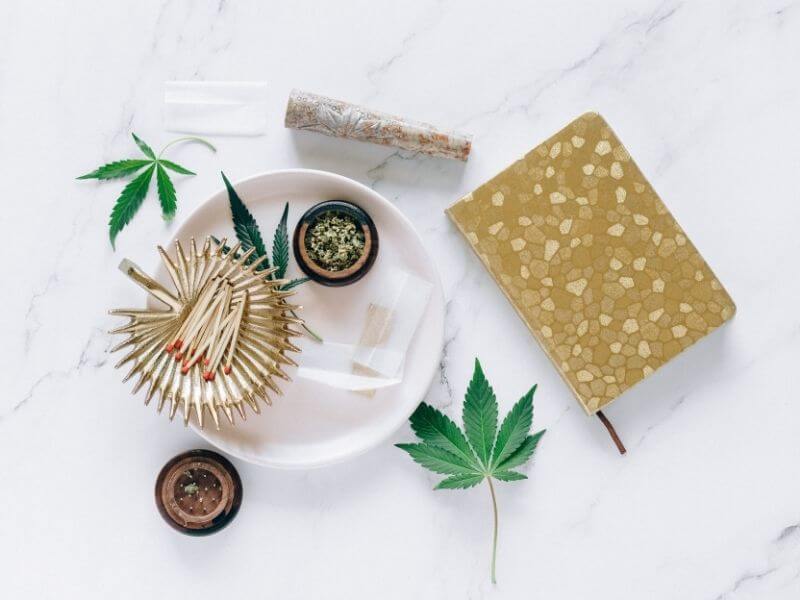 What a wonderful testament to the lives of people that have come before us, working to help us learn that cannabis is not just a plant but an affirmation of love. Can you give us some illumination from the past?
Robinson: " 'Compassion is not convenience Mike, it's love. Nobody ever left market street without a joint', Dennis Peron said to me on a March day in 2017 while I was writing the Peron Resolution to bring forth an end to the prohibition on gifting in Prop 64. I had originally called it Genevieve's law after my girlfriend's daughter. I changed his words to 'Compassion is Love' and still quote him all the time. Life changed because of that one 3 hour period spent with a legend.
"Later, in 2018 after his death onward to 2019 teams of advocates worked to write and pass SB34 that honors Dennis and Brownie Mary today. The resolution never got signed, doors were shut in Sacramento - they refused to listen until the legend had passed in Jan. of 2018."
The Spirit of the Past Moves the Future
There are multiple opportunities every day for anyone to keep the spirit of compassionate cannabis giving alive. Just being a decent person on a daily basis keeps the goals of Dennis Peron and Brownie Mary active. Be kind, generous, and a humble person.
The Cannabis Reader hopes that this article has touched the hearts and souls of a few caring people. If you are asking how you might get involved, we invited Mr. Robinson to answer one last question:
How would you like the general public to contact you if they are willing to help with the Holiday Giving Tree?
Robinson: "On Instagram @CannabinoidAdviser or by contacting me through my main website www.mikesmedicine.com."
The Cannabis Reader would like to thank Mike Robinson for his tremendous heart. We thank all the special people involved with organizing and donating to the ultimate cause; the relief of human suffering. We hope for a blessed and beautiful holiday season for all.
Holiday Giving Tree Donors 2021
Visit the extraordinary cannabis companies and individuals mentioned above that are changing lives:
Mike Robinson, CEO & Founder of Global Cannabinoid Research Center
mikesmedicine.com | cannabislovestory.com
Rocky Mountain Bobs CBD
AerosourceH- Kaleb Pape
Bonnie Drake
DBC Infused - Jim Morey
Zero Point Extraction - Mark Cruz
Boulder Creek Technologies- Steve Bonde
Light Source CBD
This list is incomplete as of this writing. Additional humanitarians are stepping up to the plate every day. Come join us and find your place amongst the Holiday Giving Tree.
Written by Teresa Martin: Content Marketing Strategist Cannabis, Hemp, Alt Medicine
TAGS: