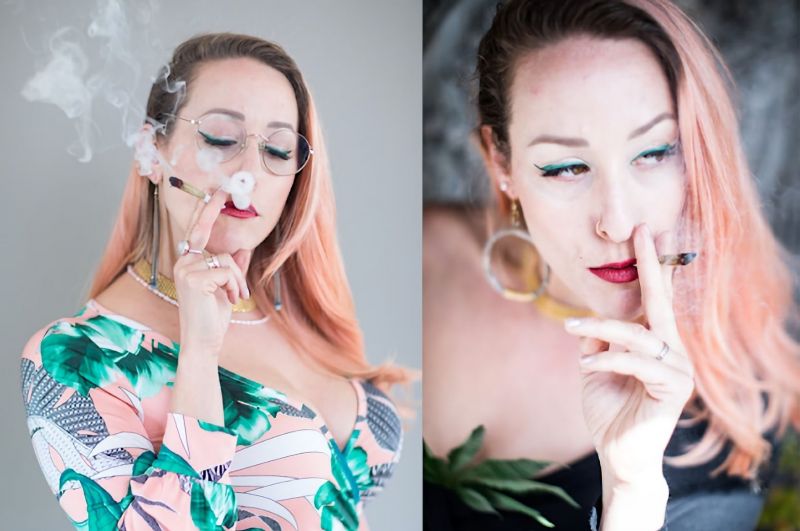 17/11/2021 An interview with Luna Stower: Helping companies navigate a highly-complex industry, supporting them to survive, AND thrive!
With a Master's Degree in Education and 10+ years in business management, Luna Stower's high-level insights helped scale & activate dozens of brands via passion & purpose. Luna has diverse experience in insightful sales & marketing strategy, content creation, copywriting, media & PR. She also specializes in SOPs creation for CRM, Social Media, Brand Ambassadors & trainings. Experienced seminar presenter, panelist, a seasoned industry insider, Luna produces renowned VIP soirees, conferences, retreats, festivals & tasting events, worldwide. She helps companies navigate a highly-complex industry, supporting them to survive, AND thrive!
The Cannabis Reader sat down with Luna & here is how the interview went.
Tell us about yourself and your origin story.
I attended college at UC Santa Cruz, a stoner Mecca that has more bongs and 420 sessions than booze and frat parties. Getting high and studying with other peaceful stoners sparked my spiritual and intellectual growth, connecting us tree huggin' scholars to a pure and powerful plant.
But my ignorant hippie bubble popped at DPA, ACLU, and SSDP conferences that exposed the unjust "War on Drugs," its casualties, and mass incarceration of the poor, people of color, and "social dissidents." No longer about my right to smoke, my critical lens shifted radically to this being a matter of freedom, life, and death. Activated by the race and class disparities in sentencing and policing, I wrote a disruptive curriculum for a course on the Drug War, bringing undergrad groups into adult and juvenile prisons.
When "real life" hit, I found myself with a teaching credential and Master's in Education, and my career path went into a very cannabis-unfriendly space: urban public schools. The stigma overshadowed my Prop 215 rights; my fear of being "outed" to students ended my canna-activism, but my inner fire for decriminalization burned on.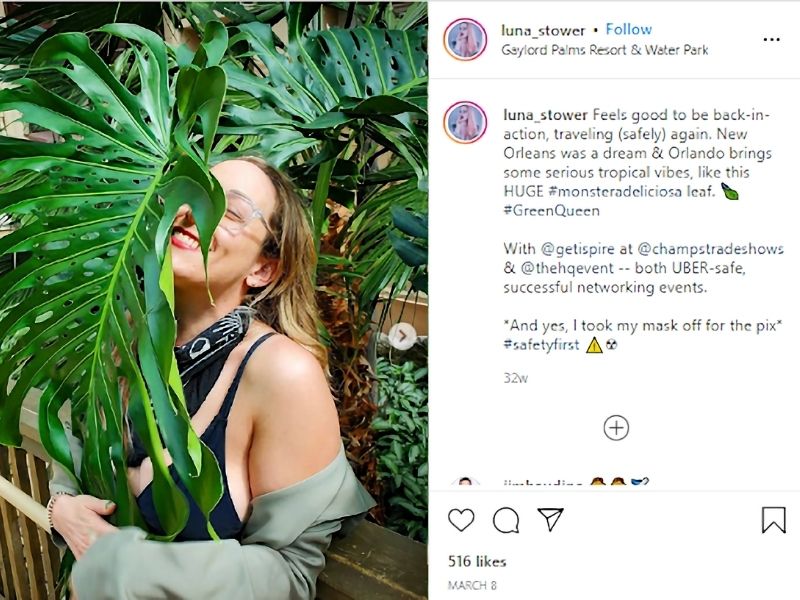 From Secretly-Smoking Schoolteacher to Active Cannabis Advocate, my "coming-out" wasn't easy. Reclaiming my passion for pot and its widely-celebrated healing powers elevates my mind and purpose as both a patient and freedom fighter.
I have been working with cannabis informally since middle school, which is when Prop 215 passed and we had access to medical cannabis through community members and friends. Formally, I left the classroom to enter the Cannabis space in 2015. I have a BA in Feminist studies from UCSC, and a Masters in Teaching and CA Credential in Spanish and English from the University of SF, which has helped me immensely in my endeavors to educate patients and support new consumers about our products and the science/spirit of the plant more generally. Learn more about me at www.lunastower.com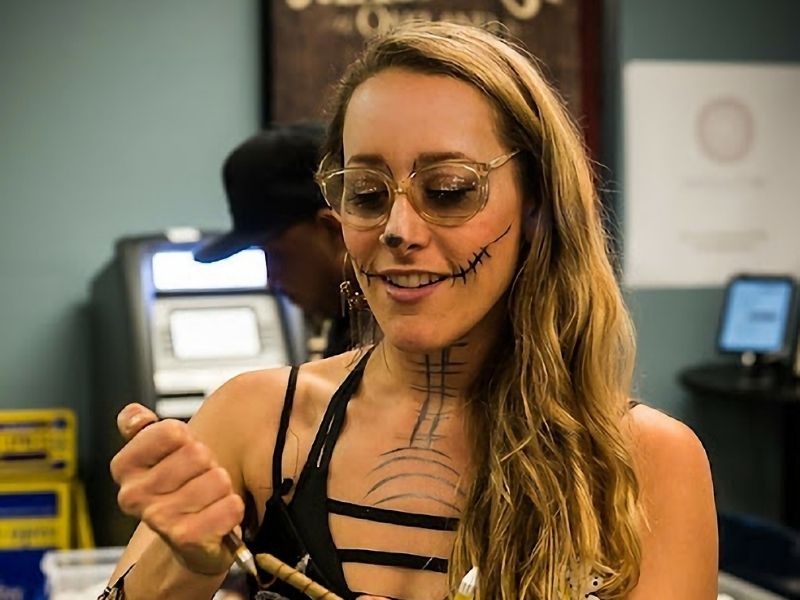 Tell us more about your current work and role.
As the VP of Business Development at Ispire (getispire.com | @getispire), I run the sales team & marketing campaigns for our vape hardware line, including cartridges, disposables and battery hardware for the B2B space. I help inform users and retail partners on how to use cannabis extracts, in both vaping and smoking forms, with our induction dab tools, daab and The Wand. I manage the pipeline of marketing and sales, from day-to-day operations with our retail partners, compliance, working closely with b2b and b2c relationships, from lab techs and distribution to manufacturers and packaging.
I am a published author and journalist, with pieces in DOPE, mg Magazine, Sensi, and HelloMD.com, and have interviewed headliners at popular cannabis events for Arts & Culture sections, as well as hosting Green Room services for visiting influencers and artists with product and education.
Visit www.getispire.com for more about what we do, and why we're the dopest hardware around.
What do you like the most about your work?
My mission is to influence patients and adult consumers alike to find their ideal method of consumption, product, and dose to replace the other medications they're on that may be having negative effects.
I love to host educational and entertaining consumer and b2b events that promote our amazing array of products; from high-end infused dinners to large industry bashes and pop-up dab bars and education booths at events and tradeshows. I am a social justice advocate, working to end the war on drugs and ensure social equity is observed at the city level for equal access to licensing. I helped develop Jetty Extracts' apprenticeship program designed to connect fellows of the Hood Incubator in Oakland to training in Cannabis Extracts via Jetty's lab chemists and in-depth curriculum.
What are the 5 main challenges you face in your role?
The main challenges I face are:

- Dishonesty and greed: I am tackling it by being the bigger/better person/company and setting the standards ourselves through positive models of integrity in everything I do, no matter how large, small, or threatening it may be. It is a daily struggle to set a high bar and watch others make money by cutting corners and being dishonest.
- Issues with US Tariffs on goods from China: the PMTA regulates the vape hardware industry to death.
- Stigma against cannabis.
- Brands' unwillingness to change their vape cartridge brand, even if they're unhappy, out of 'fear of the unknown'.
- Harder to network and sell during the pandemic with social distancing.
- Customers seeking the lowest cost, regardless of bad quality or negative health consequences.
How to do a good staff appreciation program. Give us examples of a good program that brands can do.
FEED THE PEOPLE! Always bring (HEALTHY) food and good vibes to any in-store demo... and remember everyone's names.
How can reps pitch better to dispensaries? According to you, what should the first 10 minutes of your pitch be to dispensaries?
Why are you different from your competitors? What kind of customer service do you offer? What are the 'perks' of partnering with your brand?
Content marketing ideas: due to advert laws, what sort of marketing in content and ads have you found to be the most effective for cannabis brands?
We're trying to move off of social media so folks just go to our website, to avoid issues of losing accounts/being shadow-banned.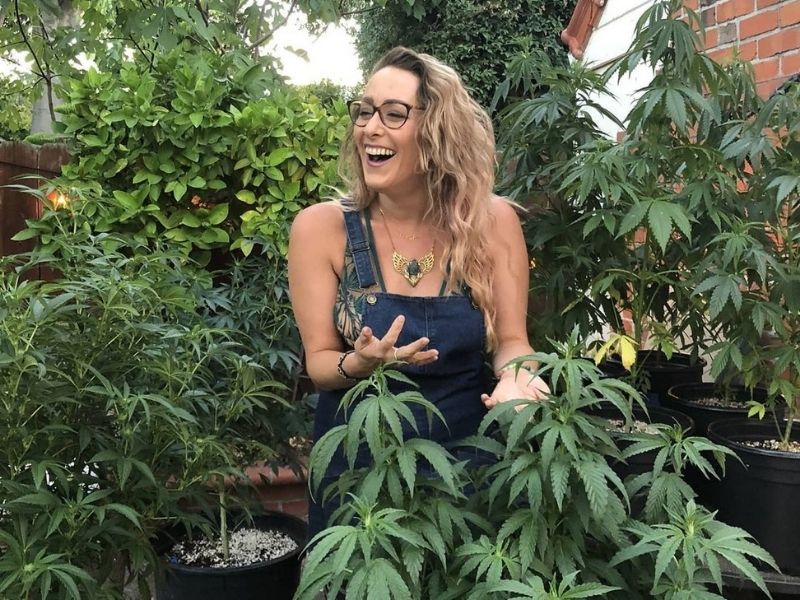 Source: Luna Stower's Instagram
Closing remarks: Any tips for other marketers and reps trying to build cannabis brands distribution?
Have more ownership and management positions of power reserved for/offered to women and People of Color - to enact true and systemic change in our society, from cannabis and business to social justice, and way beyond. Women need to speak up, step up, and woman-up to take up the space that men do. No one is giving us any power or sway in decisions unless we take it–with grace and humility, of course. Also need to know their right to self-determination: to work in situations and in teams that build on their strengths and have a pathway to upward mobility both professionally and personally.
I believe that all cannabis industry professionals should have a social justice component and ecological bend in both their business plans, mission, and company culture — not in token ways for PR's sake, but authentic, genuine expressions of protection and care for the people and planet.
Learn more about me at www.lunastower.com
TAGS: