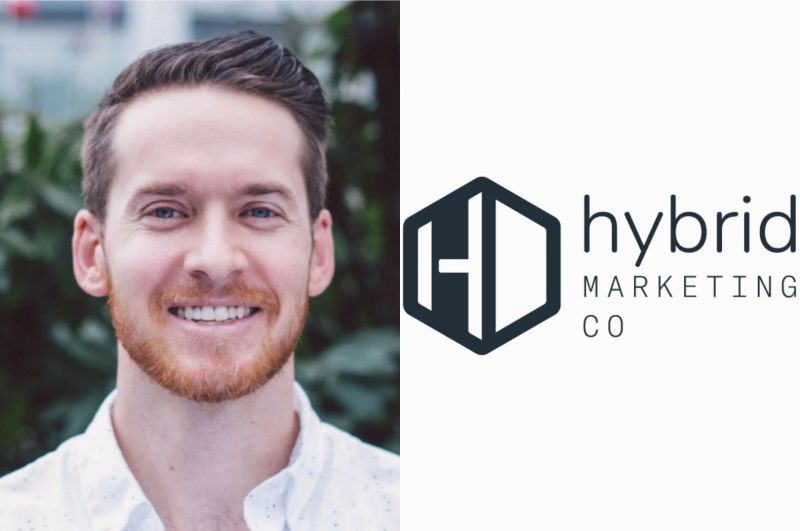 20/06/2022 Johnathan McFarlane, Director of Strategy at Hybrid Marketing Co. shares his work experience and talks about marketing do's and don'ts in the cannabis industry.
Johnathan McFarlane is the Director of Strategy at Hybrid Marketing Co., a Colorado-based marketing agency that specializes in the cannabis industry and offers custom integrated marketing plans that include everything from trade show assistance to content development, go-to-market strategies, SEO services, and more. Johnathan has a digital marketing background and has worked with big brands and superstar athletes like NFL star Rob Gronkowski and UFC legend George St. Pierre. At Hybrid Marketing Co., Johnathan is responsible for developing the roadmap for each of their clients. He also likes to speak about marketing, but with a humorous, storyteller angle. In this interview, Johnathan touches on various topics such as effective marketing for cannabis cultivators, marketing mistakes, and tips for young entrepreneurs.
[[relatedPurchasesItems-37]]
1. Tell us a little about yourself and your background. Why did you decide to move into the cannabis industry?
My career started out in the news industry in Denver, Colorado. It took many, many twists and turns over the years, but my wife and I ended up in Vancouver, Canada. I was working as marketing director for a sports nutrition brand. I had been in the fitness/sports nutrition world for many years at that point and was ready for a change. I saw a posting for a cannabis technology company that was a startup. They were looking for an experienced marketer to take the reins and launch a new, high-tech product and brand to market. They were still in stealth mode, so I didn't know much about their keystone product until actually accepting the position. I was their first hire other than engineers, so it gave me an opportunity to write the story of this new business in a new industry entirely from scratch. For a marketer, that's a dream come true! I didn't intentionally get into the cannabis industry, I guess you could say it was fate!
2. As Director of Strategy at Hybrid Marketing Co., what does your day look like? And what is the best part of your job?
We have many clients that do many different things throughout the industry. There is one constant across every client that we have: they all need a strategy. So, a lot of my work involves speaking to prospective clients about their challenges and what kind of strategies Hybrid can offer to solve them. Once they become active clients, that work continues. Our account managers run things for our clients on a day to day basis, so I'm always checking in with them to see how everything is going with each client, if they see any need for a pivot coming their way, looking for opportunities to make improvements, and making recommendations on everything from tactics to techniques to best practices. The best part of my job is praise or positive feedback from a client. It feels good to help them win!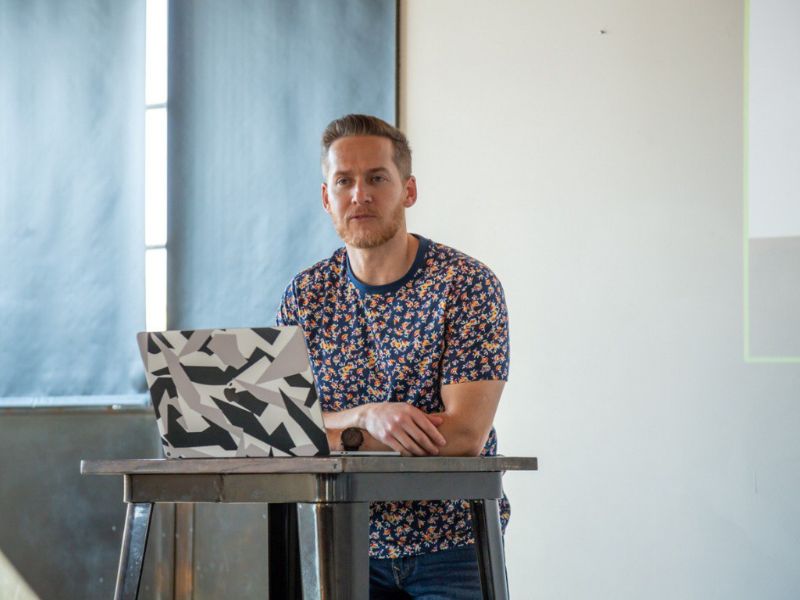 3. Tell us about Hybrid Marketing Co. and your role at this company.
Hybrid has been around since 2015. We started as more of a consultancy, but then evolved into an agency. We still maintain that consultant mindset though. That's a big part of what sets us apart from our competitors: we aren't "yes" people or simple order takers. If you are looking for a vendor to provide you with a line-item service, we're not the agency for you. But if you need help with strategic direction from the top, that's where we are especially valuable. The clients we work with come to us because they know they need marketing or branding help, but don't know what to do beyond that. We help them create the vision, strategy, infrastructure, and tactics, and then of course execute on all those things.
4. What's unique about Hybrid Marketing Co. and its team? What do you do best?
The most unique aspect of Hybrid is our laser focus on business outcomes. We don't do marketing for marketing's sake. I realize that sounds strange coming from somebody that works at an agency. But we're really about increasing revenue, reducing risk, or reducing cost on behalf of our clients. It just so happens that branding and marketing are the tools that we use to accomplish that. I like a beautiful ad or a great website as much as anyone else does, but it has to connect with a positive business outcome at some level. Otherwise, what's the point? We're in the business of helping our clients achieve their goals. It's that simple!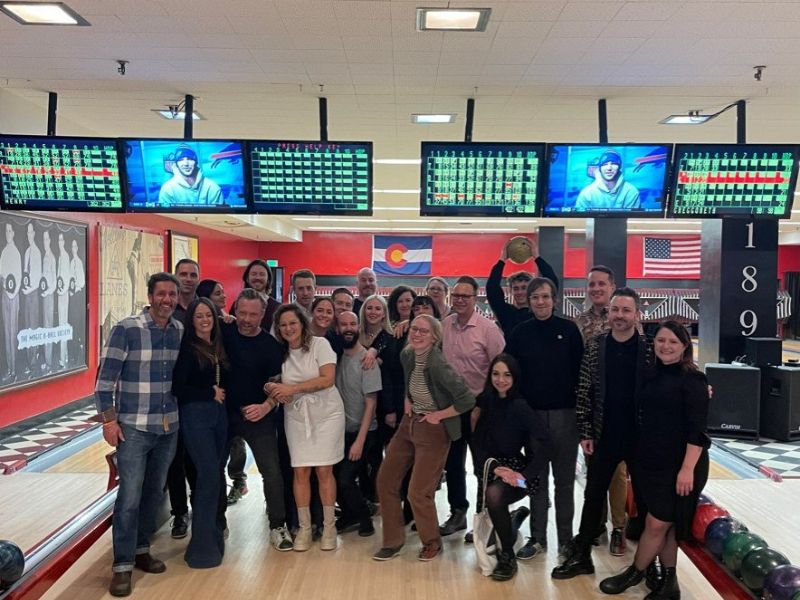 5. What challenges did you experience when you first started in this field? Can you share some lessons or key takeaways?
There are a lot of pitfalls for marketers in our industry. That's really why a lot of businesses look for a cannabis-specialized agency when they're exploring their marketing options. It takes a while to understand what you can and can't do, what platforms we can use and how we can use them. An inexperienced marketer that jumps into the cannabis industry will discover how quickly a Facebook account gets shut down if you try to advertise anything even related to cannabis! So understanding compliance across all marketing channels is a challenge. You're not just dealing with compliance from platforms, you also have to consider compliance in your state, your city, and potentially your county, it's a long list. Sometimes a billboard on one side of the street will be compliant, but on the other side of the street won't be, because one city has opted out of out-of-home advertising for cannabis businesses. As cannabis marketers, we are always walking a delicate line between pushing the boundaries and getting in trouble. Sometimes you go a little too far, and when that happens the stakes can potentially be very high.
6. What are the first few steps or strategies you follow before launching a cannabis brand in a new market?
It depends on the brand, the state that they are launching in, and their category. And that's really where I start: research on all of those things. We want to see who else is doing something similar, how it's been received, what they're doing right or wrong, etc. And if a brand is launching an entirely novel product into their market, we look to other markets to see if we can find an allegory. Not so we can copy them, but so we can understand.
7. In your opinion, why should cannabis cultivators focus on marketing campaigns?
The days of money just flowing in as soon as you can get a license are over. At least, they're over once a market matures past the first year or two. Word-of-mouth and organic growth can be great, but the reality is markets grow and change and become competitive so quickly in this industry that you need to establish your brand and grab as much market share as possible as fast as you can. Marketing is how you do that. If you look to the most successful cannabis businesses across the US, especially those that have thrived in extremely competitive markets, they almost universally have excellent marketing.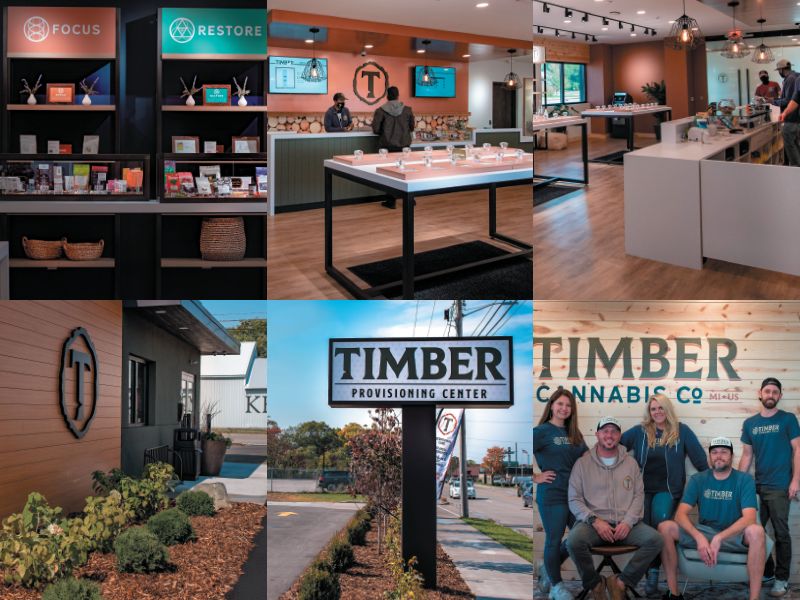 8. According to you, which marketing strategies should a dispensary focus on to develop better customer relations and service? Which tools work best for a cannabis brand that wants to boost customer engagement?
Email marketing, and to some extent SMS marketing are both critical channels for dispensaries. But for better customer experience and service it really comes down to training. A dispensary needs well-trained staff with a clear customer service process, and clear expectations. For brands, there are now more and more tools available to get their message out there, including ad placements right on dispensary menus. What better time to show somebody an ad; right when a customer is in the process of deciding what to purchase!
9. What are the emerging industry trends in digital marketing for the cannabis industry? Where do cannabis brands go wrong while planning their digital marketing strategies?
In the early days of legal cannabis, brands just made products for all cannabis consumers. The targeting was so basic. "Hey, you like cannabis? Then this is for you." It didn't matter that much back then because it was so new and licensing was much more restricted. If you could produce decent products, you could make money. But in states that have more established markets, that is changing in a big way. The reality is that the range of personas throughout the cannabis consumer base is vast. There is not just one single type of cannabis consumer. So many brands don't seem to understand that! This is why you end up with very general marketing that is trying to appeal to everyone but ends up appealing to no one. We're now seeing cannabis brands really dial in who their target audience is. Some that are going for the urban consumer, some that are trying the "mountain" vibe, some are very focused on music, or even a specific type of music, etc. Just the concept of marketing your cannabis brand to a niche type of cannabis consumer, while basic in so many other industries, is somewhat new in cannabis. It really makes your digital marketing spend so much more effective when you can dial in the targeting.
10. Keeping compliance with a state's regulations, how do you help a CPG brand innovate and stand out in this saturated and competitive industry?
Standing out in the cannabis industry is a big question without one single answer. But clean, professional branding that properly reflects your brand values and promises is the cornerstone to everything else that comes after it.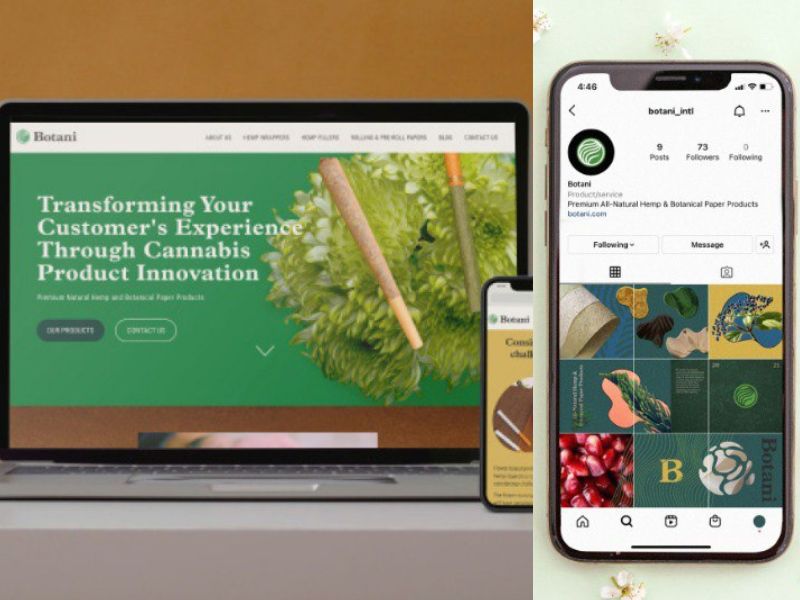 11. Can you share your experience about the most exciting marketing campaigns and strategies you designed for a cannabis brand?
My favorite of our recent work is for a company called SWM. They are a large business (now $3 billion market cap) that has for centuries manufactured paper for the tobacco industry. Many of their paper products had clear uses in the cannabis industry, but they didn't know how to get "in". As a publicly-traded company, there were a lot of stakeholders with a lot of concerns.
To solve this problem for them, we created a new cannabis-forward brand called Botani as the vehicle to take their business into the cannabis industry. This way they could speak the language of the industry, tailor their products to it, and take better advantage of advertising. We did everything for them, including the actual brand identity, site design, paid media, platform onboarding, etc. We even made their brand video... it's a 7-minute documentary that I think tells their truly unique story very well. You should check it out! It's on the front page of their site, or here.
After many months of work, we helped them launch Botani to market in February and continue to manage and execute all aspects of their marketing and advertising efforts in the cannabis space. So far, the brand and its products have been very well received, and they now have a steady flow of inbound leads. SWM, and now Botani, trace their lineage back to the founding of a small paper company in France in 1545. Yes, you read that correctly. As a marketer, being able to put our mark on a 450+ year old business is truly an honor and privilege.
12. What's next for you? What's your vision for Hybrid Marketing Co.?
I want to keep building our agency to put it in the best possible position when cannabis goes federally legal. We are already the industry's premier agency (and largest), but that doesn't mean much when we inevitably will go head to head with the large agencies that have so far sat on the sidelines. They won't be sitting out for that much longer. So whether we decide we want to make ourselves a very valuable acquisition target or continue to blaze our own trail, we need to be very strong to be successful with either route.
13. What tips would you like to give to young entrepreneurs who want to step into the cannabis industry?
If you're motivated purely by profit, stay out of the cannabis industry. To really be successful in this space you need to have at least some level of interest or passion for it. It is the perfect place for creative, motivated individuals looking to be a part of something new and incredible! We are writing a once-in-a-lifetime story, don't forget that! But if you think the cannabis industry is just a get-rich-quick bonanza you will be sorely mistaken!
Interviewed by Aanchal Sharma, Beverage Trade Network
TAGS: