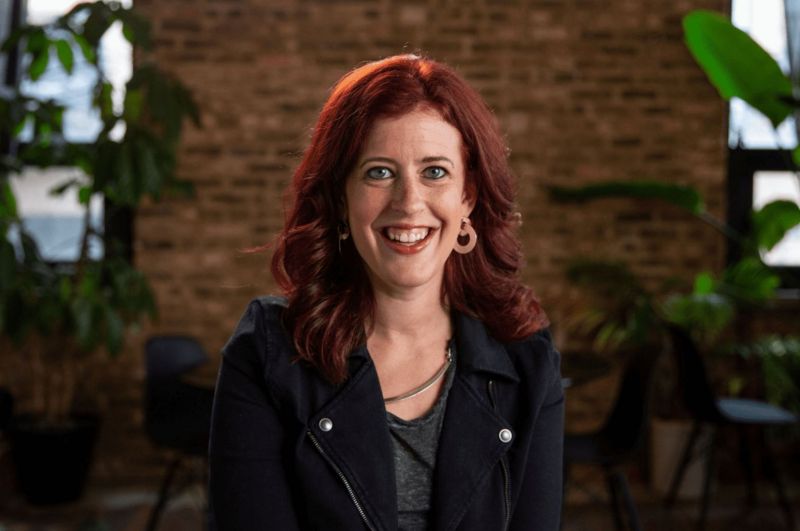 11/03/2022 Laurie Parfitt, Principal, Commercial Strategy Executive, LKP Impact Consulting, LLC- Cannabis & Consumer Products, shares her experience working for the cannabis industry and talks about the expected cannabis industry trends.
Laurie Parfitt is a successful CEO, leader, and coach who inspires businesses with her vision for the future and her ability to execute and create outcomes. She has over two decades of experience leading innovation and execution in firms ranging from start-up to Fortune 500. Laurie has worked for companies like Kraft Foods, Beam Suntory, Topco Associates, Mizkan, and Mission Dispensaries, where she sharpened her skills. Laurie works with cannabis and consumer products firms on brand strategy/design, consumer analytics, and commercial go-to-market strategy through her company, LKP Impact Consulting. In addition, she has worked for Mission Dispensaries as the Vice President of Customer Engagement and Marketing, and the company presently owns or operates nine retail sites in six states.
Tell us about your background. What attracted you to the cannabis industry?
I am a former CPG professional with over 20 years of experience across finance, sales, operations & marketing. I never thought I would end up in the cannabis space as I stopped partaking towards the end of college to ensure that I passed drug screens for employment purposes. From there, I did what I thought was the responsible thing and abstained until approx.. 2016. Once I re-engaged, I realized how much the plant was helping me, and I was excited when my mentor offered me the opportunity to join him in the industry. I love being part of a "movement" and helping people live their best lives on their terms
Given that, you have had some successful experiences in consumer products in the past, working for different companies. How has your background helped you to step into the Cannabis industry?
Given that I have worked in many different functional areas of the CPG space, I developed a holistic view of branding, sales, product development, and go-to-market strategy. I have learned how to build a brand and develop products from the bottom up. Having been at the big CPGs such as Kraft Foods, Beam Suntory, Topco & Mizkan, I honed my skills by seeing the positives and negatives of different approaches. Having this background, I was able to step into the cannabis space and apply the best practices from each of my experiences to help cannabis brands/operators grow more effectively.
What did you find unique in the Cannabis industry? How is it different from the industries you have previously worked for?
The Cannabis industry is incredibly unique, and I have learned quite a bit along the way. One of the biggest differences that I have found is branding. To create a National Brand in CPG, you can produce in one place and ship across the country. In Cannabis, creating a National Brand is much more difficult. To scale, you either need to be an MSO that can introduce a brand in every market you enter, or you need to find operators to produce for you in each state. This can create major challenges as it relates to consistency and speed to market.
Additionally, as a marketer, you need to regularly tune your regulatory compliance team. Cannabis, as an industry, is highly regulated, and the regulations change quite frequently and vary by state. Therefore, it must be a top priority, not just a necessary evil.
In your opinion, what do you think is keeping the cannabis industry still on the back foot? What challenges did you face when you first moved into this industry?
Some of the challenges that I have seen in the industry are the constantly changing regulatory environment, the lack of access to capital and banking, and the stigma associated with using the products. When I joined the industry as a Marketing Leader, I dealt with six different states' regulatory environments and a unique set of brands/vendors. Creating scalable processes was not possible. Marketing had to be done on a state-by-state basis, and developing assortments was also state-specific. Utilizing the scale as an MSO was not possible like you would see in traditional industries.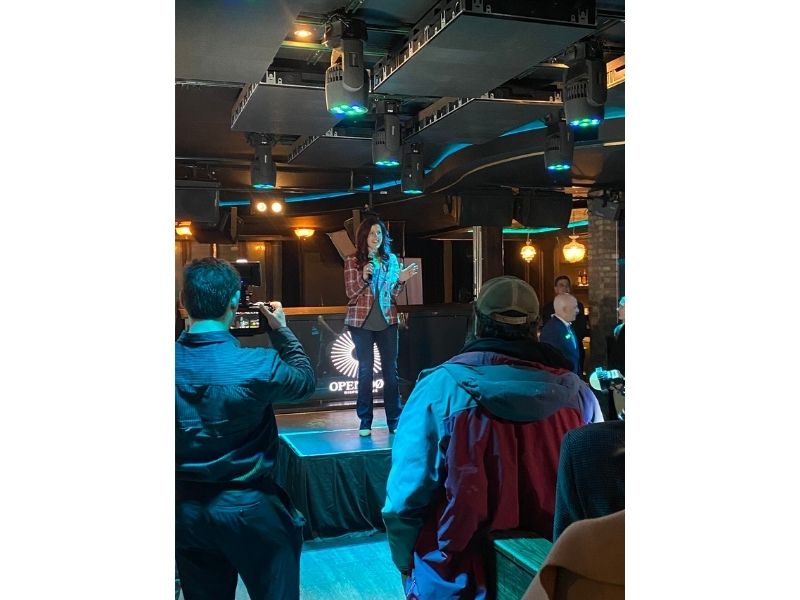 How do you interact with your customers and help them choose the right cannabis products?
To me, this is the most important thing we, as industry leaders, can do. We truly have a fiduciary responsibility to ensure that all patients/customers find the right products for their needs. The way that I approach this is through developing the customer journey/path to purchase. When I was assorting dispensaries, I developed the model to have every segment covered. It includes the key decision points that a consumer makes while they are in a dispensary. It starts with medical vs. adult use. I look at it as finding out what the consumer is trying to solve (sleep, pain, inflammation). From there, how do they want to solve it? THC, CBD, Ratio products? Then, how do they want to consume it (Flower, Edibles, Beverages, etc.)? This is the main path for medicine. I have found that the need state and consumption method is flipped for adult use. Taking the customer through the path to purchase will help them communicate their needs so that the Budtender can provide the best possible options.
Why, According to you, building community in the cannabis industry is essential?
The Cannabis industry is incredibly new, and most entering it are unfamiliar, or there is a stigma. Focusing on community and helping people see that they are not alone can help reduce the stigma and shame associated with cannabis use. In most industries, it is said, "It isn't personal. It is business." That may be true for many industries, but not this one. Nothing is more personal than the cannabis space. By creating loving, supportive environments where people can feel safe experiencing cannabis, I believe we will see more people engage. That starts with community.

Talking about your interest in Fitness and CrossFit, how has working in the Cannabis industry helped you on the fitness/ health front? Also, how has cannabis affected your life?
I have always been a fitness fanatic! Spin, Shred, Orange Theory, CrossFit. I have tried them all. In 2013, I joined the CrossFit community and had never looked back. I love the challenge of heavy weightlifting and am also very attracted to the community aspect of CrossFit. CrossFit is incredibly challenging and does have some dangerous aspects. Within a year of me starting, I threw my back out. I have never experienced that kind of pain and discomfort. It took weeks for me to recuperate. Once you have injured yourself, you are more likely to do it again. When I found cannabis, I realized that it could help my pain and inflammation. It was much more effective than Ibuprofen, and it allowed me to stretch and adjust my SI joint. As a result, I heal quicker than I would by traditional methods. Cannabis has allowed me to take my healthcare back and manage it my way.
What industry trends do you expect to see in the Cannabis industry this year?
As more people enter the market, I believe that we will see a major expansion in edibles and beverages in current forms and new ones that we have not seen yet. Flowers used to be 70% of the market. We see that declining edibles/beverages play a larger role. Ingestible products have low barriers to entry for customers as they tend to feel more comfortable eating/drinking than smoking. Edibles & Beverages are still a secondary consumption method to flower, but I believe that we will see massive innovation in both categories in both form and function.
How has the pandemic affected the Cannabis industry?
The pandemic was not good for the world, but it positively affected the cannabis industry. Dispensaries were designated essential businesses. This brought in a whole new group of consumers looking for help with their medical care and a distraction from the constant stressors that the pandemic brought forth. This helped reduce a lot of the shame and stigma associated with the industry. As we are starting a move toward normalcy, people utilized during the pandemic continue.
How do you think using data or data analysis can improve sales & inventory management?
In CPG, we have more data than we could use. There is a database for everything. In the cannabis industry, we are just starting to see data sources pop up. Data will help take this industry to the next level. Understanding the consumer, buying patterns, and trends will be imperative as the industry grows. Operators utilizing their POS systems, Brightfield, Headset, etc., will be ahead of the game as they will have more insight into their customers and tailor promotions and events to ensure consumer engagement to drive sales. Additionally, understanding what products are working and what are not will provide operators with an additional lens to manage inventory more effectively and negotiate with their vendors.
Can you share some light on the importance of digital marketing, How cannabis companies can grow their customer base through digital marketing?
This is an interesting question. Digital marketing is one of the few vehicles that cannabis companies can utilize. As many of us know, social media is challenging because Instagram, etc., has policies concerning social media usage by cannabis operators as it is not federally legal. However, you can utilize digital in terms of programmatic and third-party email. There are quite a few companies that specialize in helping cannabis companies find the right publications to purchase ad space or sponsor content. There are also quite a few online platforms in the cannabis space that allow companies to procure ad space, like Weedmaps, Leaf Trade, etc. It is important to know that this is an ever-evolving space for marketers, but it has come a long way in recent years.
What marketing strategies do you think cannabis companies should consider promoting their brands?
Cannabis brands need to have a multi-faceted strategy to engage and inspire consumers. It starts with a comprehensive brand strategy that filters down into the key marketing pillars that can be utilized. This includes a coordinated effort between digital, social, out-of-home (where applicable), activation & PR. These are the only options you have since national marketing is not legal. In traditional industries, OOH is not viewed as an optimal marketing vehicle. However, in the cannabis space, it has a tremendous impact, as does PR. As brands look to enter new markets, it is essential to create brand awareness. OOH combined with a great PR strategy can quickly get you on the map. Once you have a brand in the market, activating at retail and engaging the Budtender is what can make or break a brand.
What do you expect the cannabis industry to look like in the next five years?
The cannabis industry is evolving at a very rapid pace. The way it looked five years from now is entirely different from today. As it seems, this year will be completely different from next year, so I cannot expect anything. However, I am excited to see that we continue to grow as an industry, and the ancillary side is ramping up to support it. I foresee a gradual shift in perception over the next five years, with people becoming more comfortable with the industry as it becomes more widely accepted. Additionally, I see the infrastructure around cannabis taking shape so that cannabis operators and brands have the insight and guidance necessary to make better business decisions that will, hopefully, benefit the consumer.
What advice would you give to someone who wants to get into the cannabis industry?
Be ready and comfortable with change. The cannabis industry moves quickly, so you need to embrace ambiguity and be adaptable.
As Ferris Bueller said, "Life moves pretty fast. If you don't stop and look around once in a while, you could miss it." Nothing could be more authentic about the cannabis industry.
What kind of leaders, in your opinion, can make the best impact in such an emerging industry?
Cannabis is a very personal business. People come into this industry to live their dreams and be part of something bigger than themselves. The best leaders in an industry such as this one will develop "lead with love" cultures focused on positivity, a strong moral code, and selflessness. The people who have chosen cannabis, specifically, want to feel inspired. Leaders who love their people and give them the opportunity to grow will be successful down the road because when people feel safe, supported, and loved, they give 110%. That drives business growth.
What do you do when you are not working? What is the idea of a good life according to you?
I am a Mom of 3 and spend quite a bit of my free time at kids sporting events, playdates, and birthday parties. Spending time with my family is incredibly important. My husband and I are very involved in our community and love the "village" we are a part of. We spend quite a bit of time with friends. For me, the good life is all about creating experiences that I can share with the people I love.
Interviewed By Aakriti Rawat, Beverage Trade Network
TAGS: