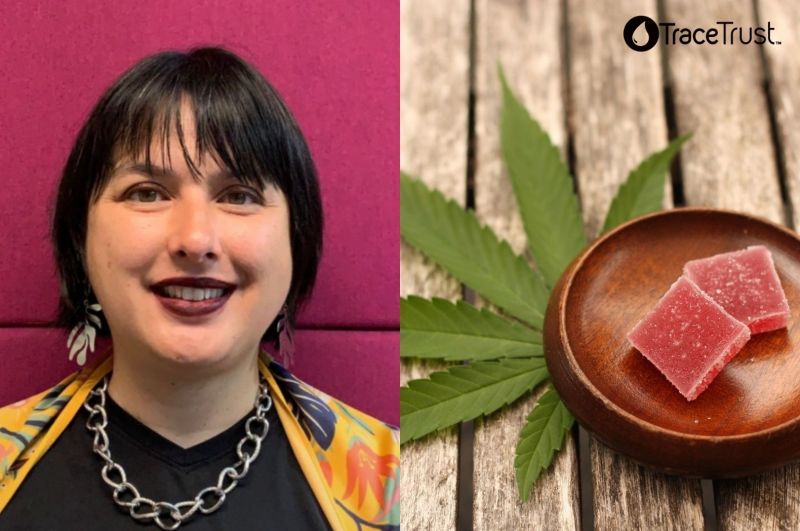 21/06/2022 Rhiannon Woo, Co-Founder, and CSO of TraceTrust talks about the idea behind launching TraceTrust and their plans for developing the company.
Rhiannon Woo is an expert in the field of food safety development and protocol. Since 2007, she has been a specialist in Good Agricultural Practices, Good Harvesting Practices, Good Manufacturing Practices, HACCP, and the Food Safety Modernization Act. Her unique background in both indoor and outdoor agriculture production and experience in food and beverage manufacturing make her a perfect match for businesses interested in developing high-quality reliable products.
1. Tell us about yourself and your journey with cannabis.
I was not heavily involved with cannabis personally or professionally until around 2012. I had been aware of the growing industry, especially working in the agriculture sector but didn't start pursuing a career in cannabis until I started working with indoor agriculture and saw how that growing field was ideal for cannabis.
[[relatedPurchasesItems-37]]
2. How was TraceTrust formed? Tell us about the services you provide.
Around 2013, I started discussing cannabis opportunities with every food, beverage, and agriculture client I had in my consulting business. Eventually, one of my clients said that I ought to meet his friend Merril because she's also constantly pushing people to explore opportunities in cannabis. We met and immediately hit it off and started thinking about how we could have the greatest positive impact on the industry. We identified that the technology in cannabis was growing faster than the food safety knowledge, and we knew we could help brands create safe and reliable products. We decided to build out services around training, inspections, and advising on product safety and reliability. We also decided to start certification programs for GMPs for cannabis and hemp-derived products - A True Dose and hGMP.
3. As the co-founder and CSO of TraceTrust, what is your role?
My primary role is to ensure the integrity of our certification and training programs. I make sure that we stay current with best practices not just in the cannabis industry but also in the food, beverage, pharmaceutical, and agricultural industry best practices. I am in constant conversations with leaders in those industries, and I bring those learnings to TraceTrust so we can develop strategies around educating the cannabis industry and helping our clients stay current.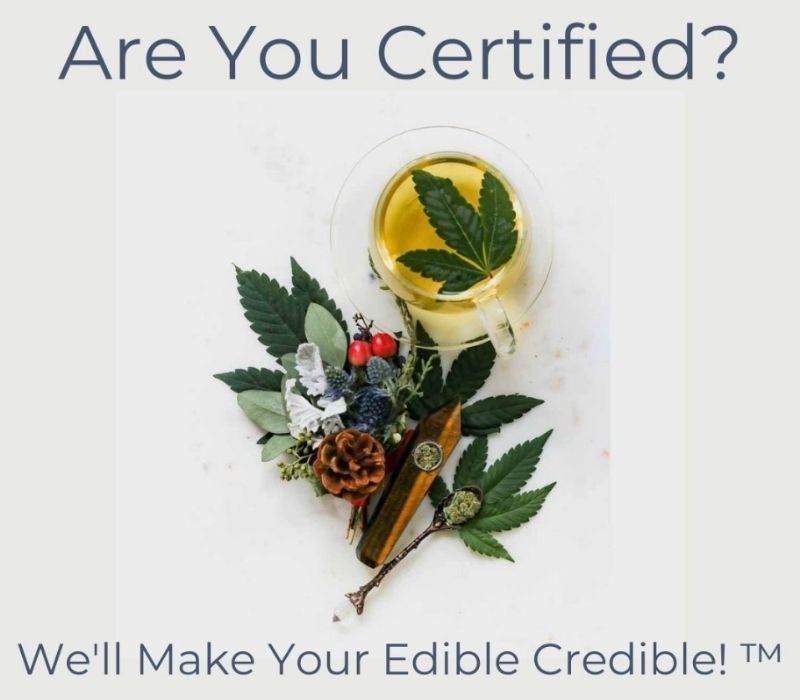 Image Source- TraceTrust
4. How is TraceTrust different from other companies in the market and tell us about your team?
Our primary difference is that we approach every project to achieve what the client is looking for, not necessarily what they might be asking. So if someone comes to us and wants to start building a manufacturing facility, we'll make sure they're at the right stage of their company's development for that step. Maybe they need to identify their market and use a co-packer at first, or maybe they are still in their brainstorming phase and should be working with a culinary advisor. We have folks on our team with diverse skill sets who can help clients at any phase of their growth, or we can refer them to our network. Then when they're ready, we can start the project they initially came to us about.
5. How would you describe good agricultural and manufacturing practices?
Good Agricultural and Good Manufacturing Practices are third-party, independent certification programs that ensure all goods are consistently produced according to a set of quality standards and controlled by proper risk management. They are the philosophies and guiding principles for the food and consumables industry to ensure we are providing safe and reliable products as an industry.
6. How has your past experience helped you strive in the cannabis industry?
Because I have worked in other industries with a lot of startups and very thin margins, I was already familiar with the types of challenges and trade-offs that cannabis brand founders would be facing. Merril and I are used to working in situations where we have to craft the best possible solution amid many constraints. We are primed to think creatively to do a lot of 2-bird-1-stone problem-solving.
7. As a plant scientist, what are the measures you follow while working with cannabis, and what makes it different from other plants?
I approach cannabis with an agricultural mindset, so for me, it's all about inputs and outputs at an aggregate level. I look at the overall heat input, nutrient input, etc., and I look at the overall usable mass output and the areas where it's not adding up. Then depending on why there's a mismatch, I'll work with the team to develop a strategy to resolve it.
8. What are the certifications and compliances required for a cannabis company to get started?
To get started, the company needs a willingness to learn and a commitment to product safety. Then we recommend that people on the team take courses in risk management and food safety, especially HACCP, and start learning about how Lean manufacturing helps your company start with scaling up in mind. Once you have your product ready for the world, we recommend having GMP certification so you can point to that unbiased report to give your buyers confidence in your products.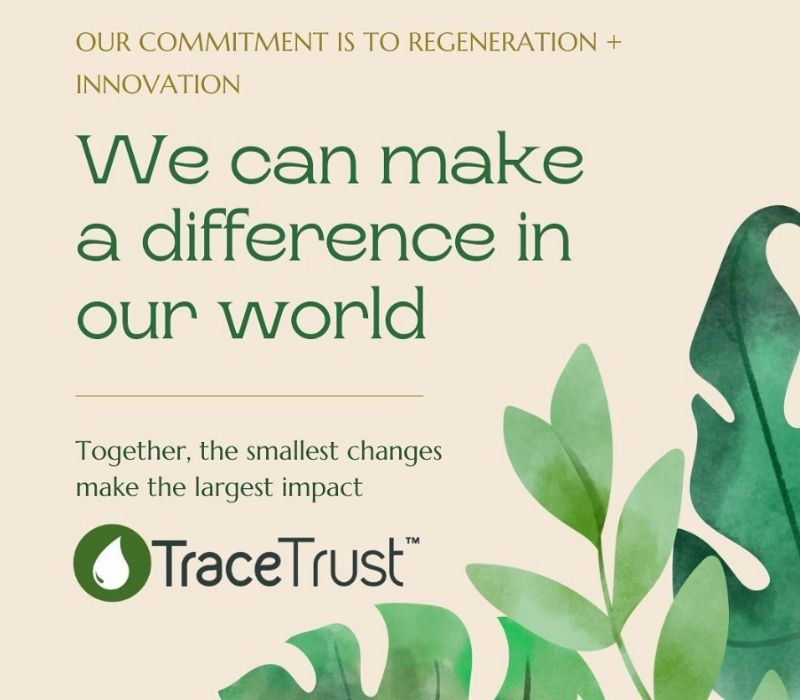 Image Source- Trace Trust
9. Can you tell us about a success story you are proud of with TraceTrust?
We enjoy working with our equity program clients. We meet them at all kinds of events, and we have a program where we can discount our services to help them access our team's services and expertise. We have a client with a great set of baked goods we worked with. They were looking for some guidance on how to get their manufacturing started. We were able to analyze their situation and recommend that they use a co-packer to reduce their financial risk. Now they're doing great and building up their brand recognition.
10. What practices do you follow while harvesting and manufacturing cannabis?
There's a saying "garbage in, garbage out." No matter what you're harvesting or manufacturing, taking the time at the beginning of the process to make sure that the environment is clean and organized and that the materials are likely to produce a quality product is key. Don't start processing if you aren't ready for a successful run.
11. What challenges does a company like yours face in the cannabis industry?
One of the biggest challenges for us is that cannabis operations are very lean, and many companies have not budgeted for GMP compliance or development costs. So a big thing for us is to meet companies as early in their journey as possible so they can properly budget for product safety and include that in all their financial models. We also are working more and more with the investment side of the table to be more proactive in helping early-stage companies access our services.
12. What are your plans for Trace Trust?
We are looking forward to hosting a symposium in 2023 for manufactured cannabis industry leaders to present industry best practices around product safety and reliability, training a compliance-minded workforce, and how to ensure product integrity at every stage from a microbusiness to MSO.
13. Where do you see the cannabis industry in the coming years?
I think that as we are seeing wider acceptance in society, along with the proliferation of unregulated hemp-derived products, we will also see a call for greater "self-regulation" of the industry through product and process certifications the same way we see it in the food and beverage industry. I think as large distribution companies become multi-state operators and start to recruit supply chain talent from big companies like Target or Costco, those folks will bring established frameworks around supply chain integrity. Not to mention that once we achieve federal status in the United States, consumables brands will need to meet the requirements of those major retailers directly.
Interviewed by Prithvi Nagpal, Beverage Trade Network
TAGS: