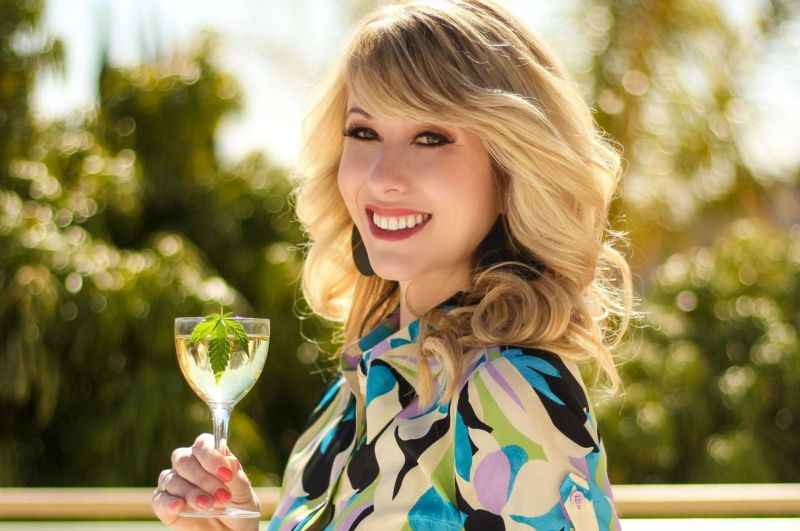 10/04/2023 Q&A with Jamie Evans, author & Creator of The Herb Somm
Q&A with Jamie Evans, author & Creator of The Herb Somm reveals what it's like to be a canna-beverage influencer, trends in the industry, and what the future looks like.
1. What kind of responsibility comes with being a Cannabis Influencer?
As an educator and author, it is my job to research and provide factual information about the cannabis plant to help break stigmas and end misconceptions. With a background in wine, I chose to focus on culinary cannabis, but no matter what avenue of this industry you're working in, it's vital to advocate for the plant, educate consumers, and work together to create a better future for the cannabis industry overall.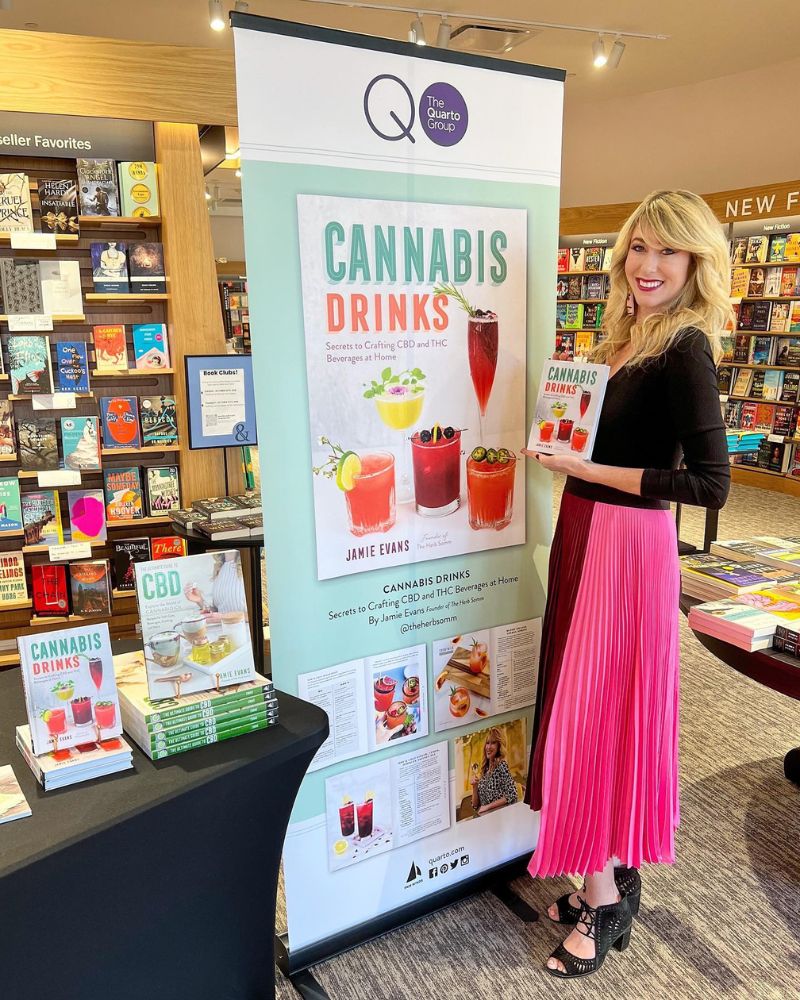 Image: Jamie Evans; Source: Instagram
2. What is your favorite kind of Cannabis Drink/Beverage?
If you've been following my blog or Instagram account, then you know I love cannabis drinks! I wrote an entire book on the subject called Cannabis Drinks: Secrets to Crafting CBD and THC Beverages at Home. While I don't have one specific favorite kind, I appreciate the wide variety of cannabis beverages that are currently available. Whether you're looking for sparkling-infused seltzers, cannabis-infused cider, or even cannabis-infused wine, there are many options to explore, making the cannabis drinks category incredibly exciting and approachable.
In addition to commercially made cannabis beverages, it's also important to remember it's incredibly easy to craft your own cannabis drinks at home! With a bit of practice and an understanding of how the infusion process works, you can infuse any beverage ranging from smoothies to mixed drinks.
3. What do you think of trade shows in the Cannabis Industry?
Since crossing over to the cannabis industry in 2017, I've attended many trade shows and conferences. Industry events are important to network and create new partnerships, exchange ideas, and discover new exciting brands/products. During covid, we, unfortunately, missed out on these experiences, so it's nice to see events coming back to help the industry reconnect and move forward.
[[relatedPurchasesItems-36]]
4. What stereotypes of the industry do you absolutely fit into? Which ones do you not fit into?
Every type of person can enjoy cannabis. No matter your age, background, or personal beliefs, cannabis has the power to bring people together and acts as an equalizer. Through my work, I connect with consumers from all walks of life, especially those who love food and beverages.
5. What do you wish more people knew about your work?
If you're new to my platform, I come from a long history of working in the wine industry. I'm a Certified Sommelier, French Wine Scholar, and Certified Specialist in Wine with over a decade of wine experience. One thing people might not know is I love to travel and have had the opportunity to live and study wine in Australia, France, Italy, and Switzerland. During this time, I gained a unique perspective on the global wine industry and continue to bring what I've learned to cannabis.
6. How are you currently changing the game?
I am currently working on my third book, which is expected to launch in October 2023. This time around, I have an incredible co-author. We are writing a game-changing cannabis cookbook that will capture the excitement of anyone curious to learn more about how to cook with cannabis. While I cannot disclose too many details just yet, it will be exciting! Keep an eye out for more information and announcements in the coming months.
7. What are you most excited about in the industry right now?
The future of cannabis drinks is bright! While this category is still nascent, we've made incredible strides forward over the past few years. Thanks to cutting-edge technology, we can now produce shelf-stable products that maximize bioavailability and taste, which only continue to improve. I am also excited about the on-site consumption lounges that are opening up across the country. These new spaces provide high-end tasting experiences for consumers and offer a safe place to enjoy cannabis on-premise.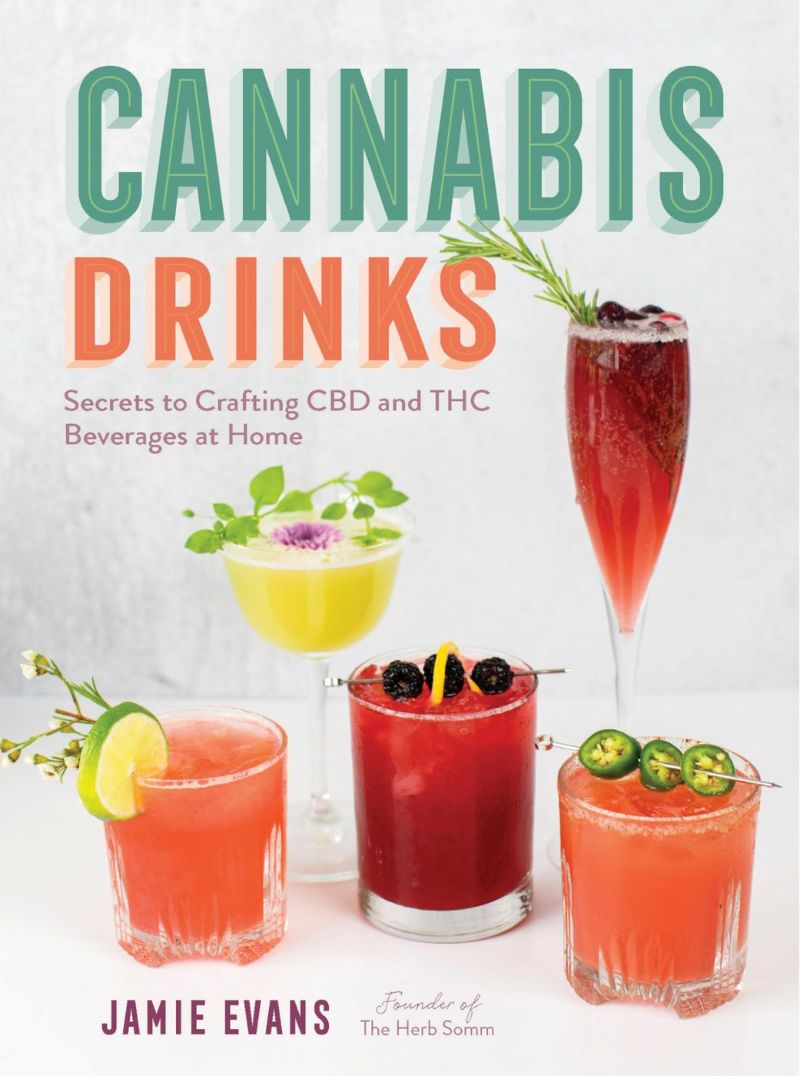 8. Why should people follow you? What do you offer that other influencers don't?
If you're looking to learn more about culinary cannabis, how to pair cannabis and wine, or how to make infused food and beverages at home, you'll love my books, blog, and content. I'm incredibly passionate about using cannabis as an ingredient to not only enhance food and drinks but also enhance our lifestyle. There is endless potential when it comes to infusing cuisine, and you can be as creative as you want to be as long as you learn an effective, consistent, and safe method of working with the plant. Follow me @TheHerbSomm for more tips, tricks, and recommendations!
9. What is on your career bucket list?
I'd love to collaborate on some international cannabis projects when the time is right. I'd also love to host or create a cannabis cooking tv show, spotlighting all the fantastic chefs I've worked with throughout my journey. I am looking forward to seeing what happens next!
Interviewed by Stuti Khetan, Beverage Trade Network
TAGS: