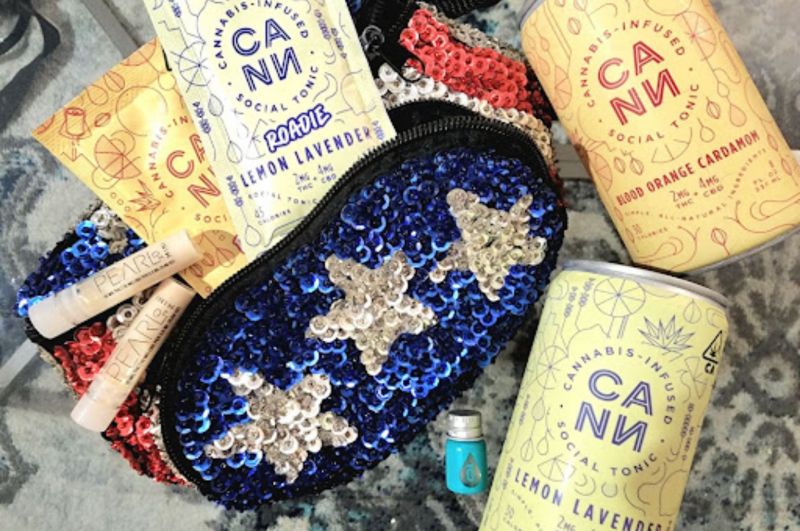 14/02/2023 Tips from Diana Eberlein on how to buy and consume cannabis beverages.
​Your Place Of Work
SōRSE Technology, Cannabis Beverage Association
Tell us a little about your background and journey into Cannabis
I was an award-winning DARE graduate that found that cannabis was the gateway to a higher quality of life after a personal struggle brought me to look for more natural and homeopathic remedies to complement western medicine. I found solace and relief, after a period of trial and error (mostly error), when I found an infused beverage additive/mixer that allowed me to microdose effectively. That's when my passion for cannabis and my personal, turned professional, a mission to educate my peers and a new generation of cannabis consumers on the benefits of infused products was born.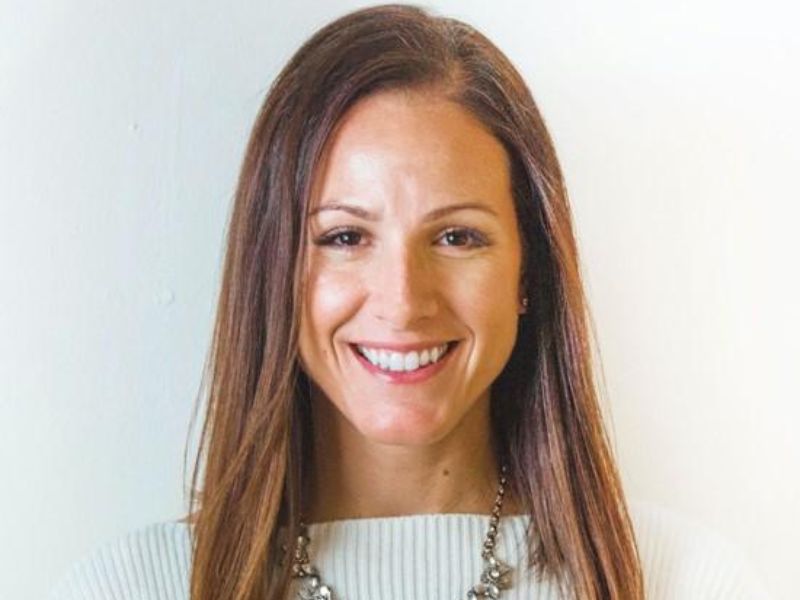 Image: Diana Eberlein
Explain your current role
VP of Business Development and Marketing at SōRSE Technology, Chair/President of the Cannabis Beverage Association - I'm all about education and bringing awareness to the improved quality of infused cannabis products, particularly beverages which I believe will grow to be over 25% of the cannabis market due to social acceptance, accessibility, and overall quality of (and ability to control the) experience.
If you were to give advice to a first-time cannabis beverage consumer, what tips would you give?
Start low and slow. Depending on the person, I'll recommend they start with a 2.5mg or 5mg dose (from a beverage), and after 30 minutes track how they feel. If you feel like you can handle more, add another 2.5mg or 5mg increment - but wait a little longer before you add onto your 2nd dose. Everyone's different so pay attention to how YOU feel. Another huge factor is your surroundings. Early experiences, it's best to be with people, and in an environment, you are comfortable with. Trying too many new things at once (and this isn't just with cannabis, this is a living thing!) can create a stressful environment, but what makes it worse, you won't be able to figure out what variable is creating that feeling so correcting it for the future will be difficult and an elongate process.
What do you look for when you purchase a cannabis beverage brand?
Dose, Pricing, and Suppliers/Co-Packer partners - As a marketer, I'd be lying if I didn't say branding impacted my purchasing behavior! Flavors also matter - If it's a flavor I don't already love, much harder for me to purchase for the first time without a recommendation. Lemonades, Iced Teas, and lightly flavored seltzers are right up my alley. That said, I love a good stick pack for on-the-go use!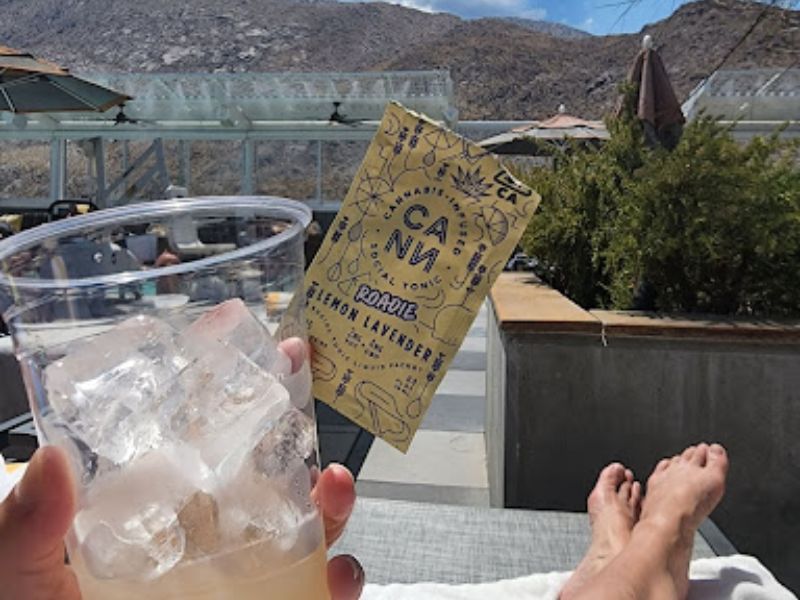 Your favourite cannabis beverage brands?
Cann and Cann Roadies (liquid stick packs), Pabst (the teas are phenomenal!), Vertus (WA Non-Alcoholic THC 'sparkling wine'), Pearl Mixer (WA Drink Mixer/Additive)
Consumers who enjoy edibles and beverages can come together on a familiar analogy — go slow and start low. Ideally, you'll want your cannabis beverage brand to be enjoyed throughout the evening with consumers. When considering dosage measurements for a unique brand, consider your target audience and what the best approach will be. Compare consuming a single cannabis beverage to a single beer — you hope to start feeling a little buzz but certainly not to feel overwhelmed by the amount of THC and potentially other cannabinoids being joined together in a single beverage.
[[relatedPurchasesItems-47]]
In a recent article on what consumers of cannabis beverages are saying by Cannabis Drinks Expo, it mentioned that the Cann website features a few fantastic consumer insights into the brand, the beverages, and the effects.
Lindsay: "I've tried a few cannabis beverages, and I do have to say that these are far and away my favorite! Perfect size, perfect dose (for me). But what really sets these apart are the incredible flavors! All three are great, but the Lavender ones just are remarkable! I hope they release new flavor options to NY State as I can't wait to try more!"
Virginia: "I've been looking for a wine substitute, and Cann products may just be that substitute. My first (but definitely not my last) order was Lemon Lavender. It sounds "canned". But it is light, refreshing, not sweet, and wonderfully satisfying. I'm ordering the trio pack next."
Emily: "Tastes so good. Very light and not overly carbonated. These would be a great option for someone with low tolerance. I have a moderate tolerance, and I felt more relaxed but not buzzed after a single can. Next time I'll be pairing with a bowl."
Cannabis Drinks Expo is one of the trade shows and organizations that is growing the category and is the biggest gathering for industry professionals who are growing this category. It is for anyone involved in the cannabis beverages supply chain or looking to get into cannabis beverages.
2023 Cannabis Drinks Expo shows in San Francisco and Chicago will continue to focus on "Growing the Category" with 4 main areas. The conference and trade show will be planned around the below pillars.
TAGS: