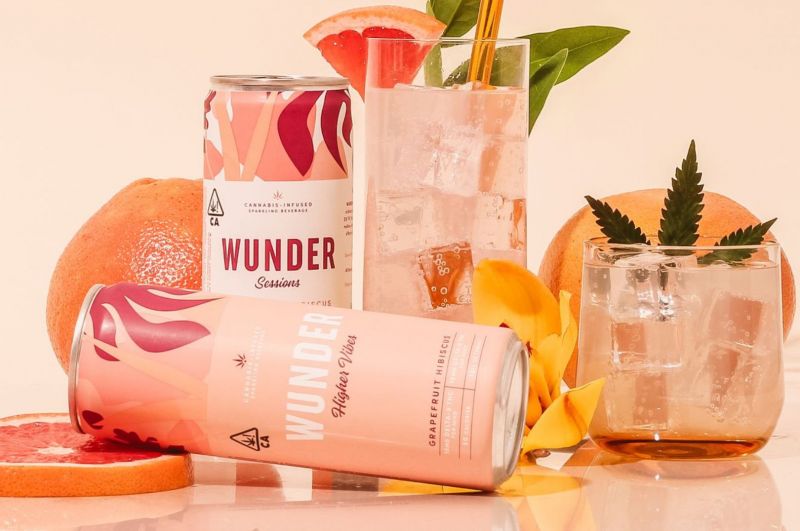 19/07/2022 Are you first time trying out a cannabis-infused beverage? Explore the types and blend to choose the one best for you!
The industry environment for producers of alcohol has seen numerous modifications during the previous few years. Industry developments keep alcohol makers on their toes, from the surge in popularity and availability of hard seltzers to supply chain and distribution issues brought on by the pandemic. Today, we're talking about a developing trend called cannabis-infused beverages, which has the potential to take up a sizable market share in the upcoming years.
Adults who support the legalization of marijuana are increasing, and some have even started using it recreationally and medically. Grand View Research predicts that by the end of 2025, the legal cannabis market will have grown to $66.3 billion. Due to the unrealized potential of the cannabis market, entrepreneurs have created novel products infused with Cannabis, including topicals, tinctures, and a range of edibles.
One of the most dynamic and expanding product sectors for consumers and companies is the one for cannabis edibles. By the end of 2022, the North American edibles industry is anticipated to reach $4.1 billion, a significant increase from its $1 billion revenue in 2017. Low-dose gummies are the most popular product on the consumables market. They are frequently employed for stimulation and relaxation. Cannabis beverages have grown in popularity among customers despite not being as mainstream.
Cannabis beverages come in a variety of colors, tastes, and sizes. You have a selection of cannabis-infused soft drinks, beer, kombucha, coffee, tea, and more. Many consumers claim that the effects of weed drinks are more potent and last longer than other edibles. Here is crucial information on what you need to know about marijuana beverages if you're interested in tasting them and want to do it safely and enjoyably.
Cannabis beverages: what are they?
In the world of recreational marijuana, cannabis-infused beverages have become a huge trend. They provide all the advantages of our favorite herb in various delicious drinks, from teas and coffees to sodas and everything in between.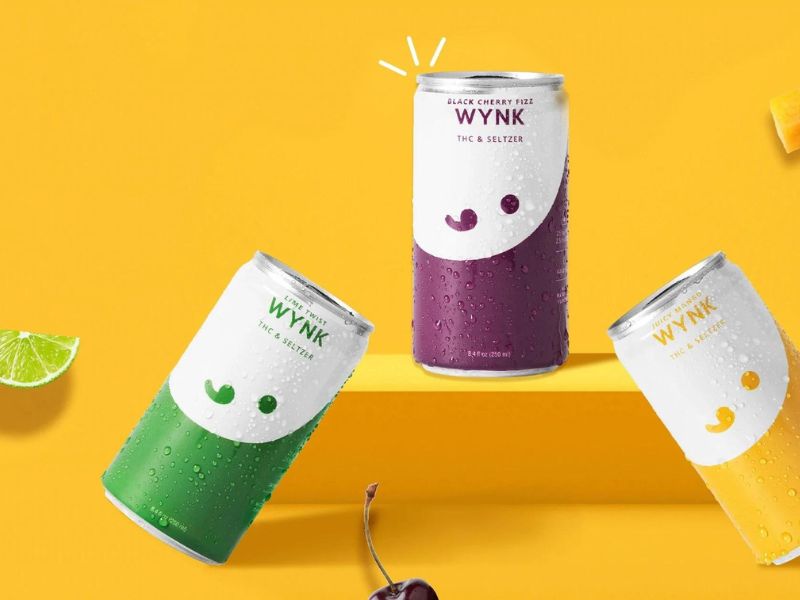 Source: Wynk
Cannabis-infused drinks frequently contain both CBD, allowed in many U.S. states and THC, the psychoactive component of marijuana, which is still illegal in other states and by federal law.
The market for cannabis beverages has grown as a result of advancements in technology and the practicality of cannabis-infused beverages. Cannabis is exceedingly difficult to dissolve in water since it is fat-soluble. Although it can be dissolved in alcohol, American beverage manufacturers cannot do so due to the regulatory constraints we've just discussed. Cannabis-infused beverages now taste better and have more consistent dosages, thanks to advancements in emulsifier technology.
Although there are certain water-soluble, cannabinoid-infused powders you can incorporate into other drinks, Cannabis and hemp beverages are typically pre-made and ready to drink. Due to their lack of intoxicating properties, hemp drinks are frequently seen in wellness goods. Several milligrams to 50 milligrams of CBD can be found in hemp beverages. Drinks with THC can range in THC content from 2.5 to 10 mg. THC beverages do make you slightly drunk.
Most cannabis beverages don't have any lingering traces of pot flavor or fragrance, although some can have a faintly weedy aftertaste. To create a variety of goods, including cocktails, teas, seltzers, coffee, juice, and beer, manufacturers have developed procedures to eliminate as much of the marijuana taste as feasible.
Types of Cannabis-Infused Beverages
You may be guaranteed that your favorite beverage has been infused with Cannabis, whether you prefer water, tea, sports drinks, or soda. THC and CBD both can be found in cannabis beverages. Some brands also add terpenes to their drinks to impart a hint of the original aroma of the cannabis strain. Several forms of marijuana beverages that are offered for sale include the following:
~ Cannabis coffee can take the place of your morning brew and has energizing effects.
~ Depending on your desire, cannabis tea blends natural herbs with THC or CBD to induce relaxation or stimulation.
~ CBD is commonly added to cannabis water so that you can satisfy your thirst and consume some cannabinoids at the same time.
~ There are wide different varieties of sweet and tangy cannabis drinks. Low-dose sodas give you just enough of a buzz to enjoy your favorite flavor.
~ Hops and Cannabis, both members of the Cannabaceae plant family, are combined to create cannabis beer. Cannabis beer producers take out the alcohol and add a tiny amount of THC to improve the taste of the beer.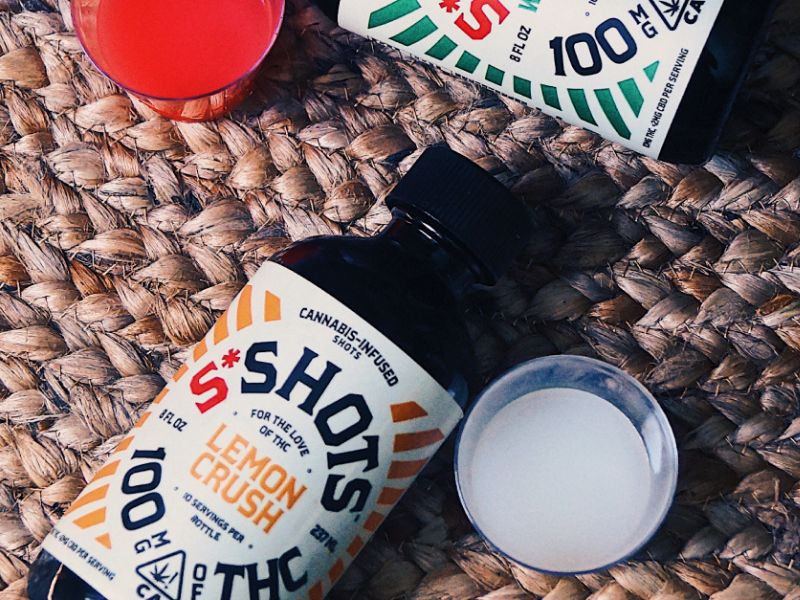 Source: S*Shots
The Top Cannabis Beverages
According to studies, Cannabis may be less dangerous than alcohol. Even magnesium, L-theanine, and other beneficial ingredients and terpenes are included in some low-dose infused beverages for sleeping or working out.
Low-dose THC beverages are a refreshing, non-alcoholic alternative that can help you avoid feeling isolated at the barbeque because you're not drinking. These drinks resemble popularly sippable like seltzers, beers, and cocktails but without the hangover, because they are available in several dosage levels, ranging from 2 milligrams to 10 milligrams.
S*Shots
S*Shots, which contain 100 milligrams of THC per bottle, allows you to indulge in shots guilt-free (or create a mystical mixed drink).
Wynk
Each of the three flavors—lime twist, black cherry fizz, and delicious mango—contains 2.5 milligrams of THC and CBD.
Wunder
Sessions contain 2 milligrams of Delta-9 THC, 2 milligrams of Delta-8 THC, and 4 milligrams of CBD. Higher Vibes, which has 10 milligrams of Delta-9 THC and 10 milligrams of Delta-8 THC, are the two dosage levels for this sparkling beverage.
Cann
Two milligrams of THC and four milligrams of CBD are contained in each 8-ounce can of Cann, which is available in sassy, delicious tastes, including blood orange cardamom and yuzu elderflower. Additionally, the business offers unflavoured, CBD-infused 12-ounce Hi Boys dosed at 5 milligrams.
Mad Lilly
These spritzers are available in three flavors and include 5 milligrams of THC and CBD, giving them a gentle punch.
Artet
Four distinct flavors are available for this cannabis aperitif, but its flagship variety, which contains 2.5 milligrams of THC per serving, is the most well-liked. Sip it on the rocks by yourself.
Rogue Coast
Rebel Coast sells "wine" and seltzers with 10 milligrams of THC each that have been infused with Cannabis.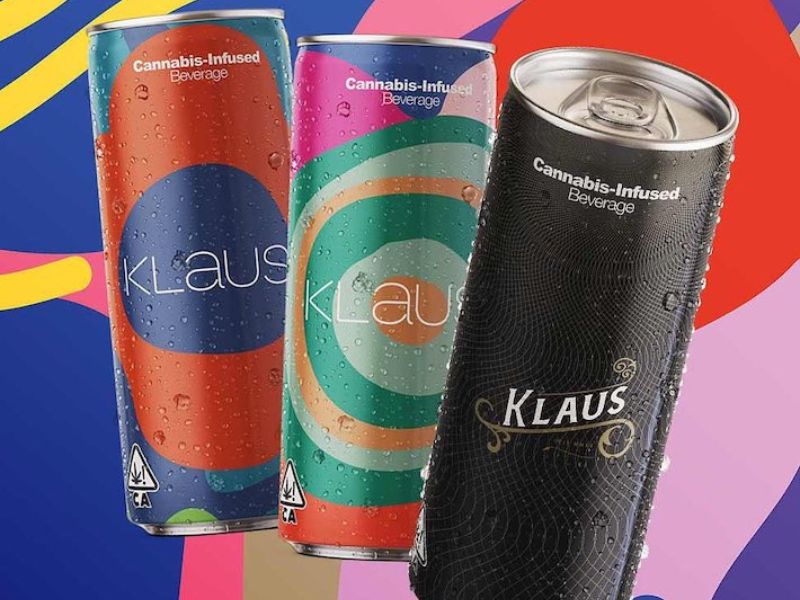 Source: CBD Oracle
Klaus
For traditional cock-tail enthusiasts who also enjoy Cannabis, Warren Bobrow has created three different cannabis-infused beverages. Each can contains 10 milligrams of THC and premium components often seen in hotels and restaurants, such as Pickett Brothers' extremely hot and spicy ginger syrup.
Tinley's
The non-alcoholic handmade tonics and mixers from Tinley's are dosed at 5 milligrams and contain premium distilled botanicals and Cannabis from California's Emerald Triangle. All cannabis-infused beverages available are prepared and ready to drink right out of the can. We advise chilling these drinks before drinking because most consumers find that they are more palatable when served cold.
Conclusion
This beverage guide is perfect for a healthy, non-alcoholic alternative that will result in the utmost relaxation above all benefits. All cannabis beverages are made with natural ingredients, have minimal calories, and contain trace levels of THC and CBD, so they won't leave you feeling euphoric or distracted as a regular pre-roll session may. I like refreshing drinks because cannabis products sometimes give me munchies and a dry mouth.
If you are a cannabis enthusiast and connecting with pioneers of the cannabis industry is something you love to do, it is a must to head to the Cannabis Drinks Expo in San Francisco on July 28. Check out the details here and register as a visitor today!
Even if you're unfamiliar with cannabis pop culture, you've probably heard the expression "puff, puff, pass." But what if cannabis use is more like " sip, sip, sip" in the future? Everyone is buzzing about it, from the biggest cannabis businesses to the most well-known beverage businesses.
Therefore, major beverage categories include soft drinks, beer, juice, tea, coffee, and bottled waters; the global beverage market is estimated to be worth $1.5 trillion, with the American market at $150 billion. It's no secret that beverage businesses have been looking for the cannabis market's next major growth potential for some time. Large and small beverage manufacturers are currently experimenting with cannabis-infused drinks in each category; some are even bringing them to market.
Article by Ananya Bhattacharjee, Beverage Trade Network

TAGS: