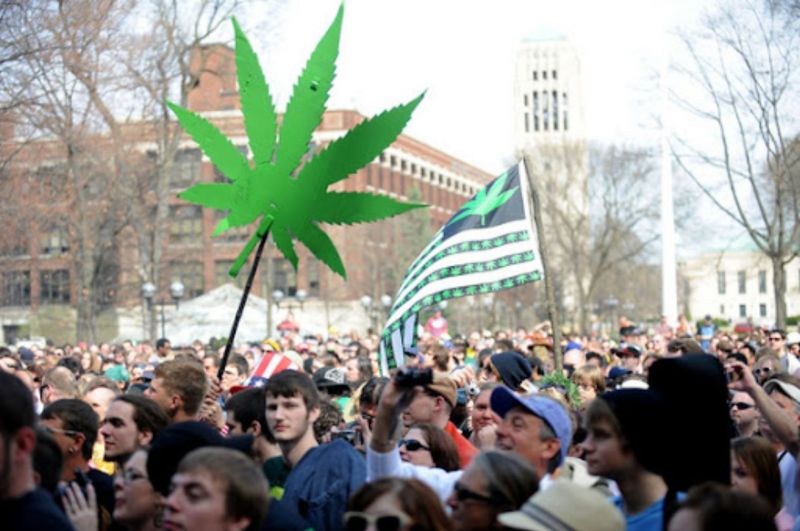 02/08/2022 Check out the list of cannabis festivals you should visit! These festivals from around the globe witness hundreds of visitors each year.
Worldwide and in North America, the legalization of cannabis is expanding quickly. And as more jurisdictions open their doors to booming markets, cannabis events represent a big business opportunity. By going to the right trade fair, you may be sure to meet people interested in your business as customers and business partners.
Keeping up with the legalization's swift developments might be challenging. Numerous regulatory obstacles exist, particularly concerning the requirement to keep your cannabis farmers' or dispensaries' license current.
Another important factor is compliance with cannabis security regulations. Compliance rules are cumbersome, rapidly growing, and may differ from state to state or county to county. They range from the need to submit a sitemap outlining security to the need to ensure the various sites are set up appropriately for video surveillance.
Depending on the requirements of your business, you can choose to attend one or more of these cannabis trade exhibitions. If you are in the same or a comparable company vertical, investigate the range of these trade show events.
While this list should be plenty for a pilot study, we advise your marketing team to conduct additional research. Moreover, attending a cannabis conference is among the best things you can do to keep track of these expanding opportunities.
What are cannabis festivals, and why should you go to one?
People from the cannabis industry gather at events to talk about the legal cannabis market's explosive expansion. Cultivators, dispensaries, and all industry service providers are among the exhibitors and guests.
Attending a cannabis festival will benefit businesses searching for products to market and cultivators and extraction operations trying to sell products.
You can find valuable connections willing to guide you through the full process if you are interested in entering the cannabis industry but do not currently run a cannabis business. Additionally, you will be able to fully comprehend the financial commitment necessary, the legal requirements, and more.
Cannabis festivals are in vogue worldwide, including music festivals and conference cycles.
Spain: Spannabis, the world's biggest cannabis event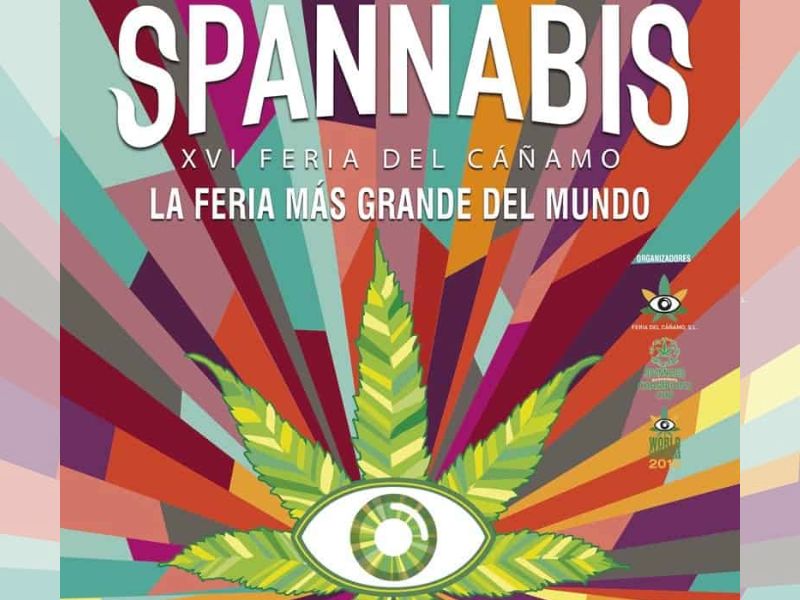 Image Source: High Times
Let's begin in Europe with possibly the largest and most well-known cannabis festival on this side of the Atlantic. Every spring year, Spannabis welcomes growers, cannabis enthusiasts, and the best in the industry for three days to Barcelona.
Here, doctors, scientists, and politicians host conferences especially well-attended by industry professionals. Her Cup of weed Also sparks interest by honoring the top strains of the moment, with a special award going to the variety with the most excellent CBD content.
Italy: Bologna Indica Sativa Trade draws attention to seeds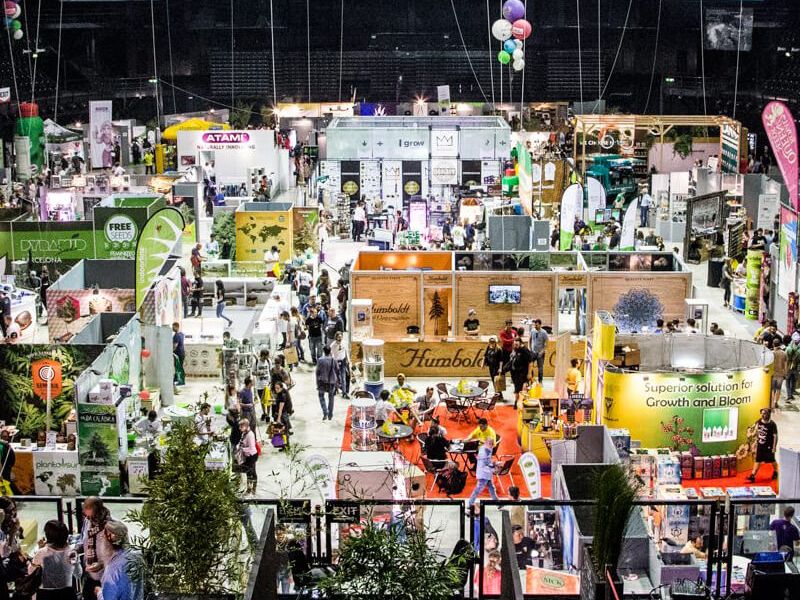 Image Source: BurningMax
The Indica Sativa Trade of Bologna, located on the other side of the Mediterranean from Barcelona, emphasizes cannabis growing and its social implications. The Indica Sativa Trade makes it a point to commemorate cannabis from a political, cultural, and economic perspective, in addition to the seed growers who are numerous and respected.
To increase awareness and eventually bring about cannabis legalization in Italy, experts from the hemp business and organizations that defend cannabis use all contribute to the discussion.
Colombia: ExpoMedeWeed is a representative of Latin America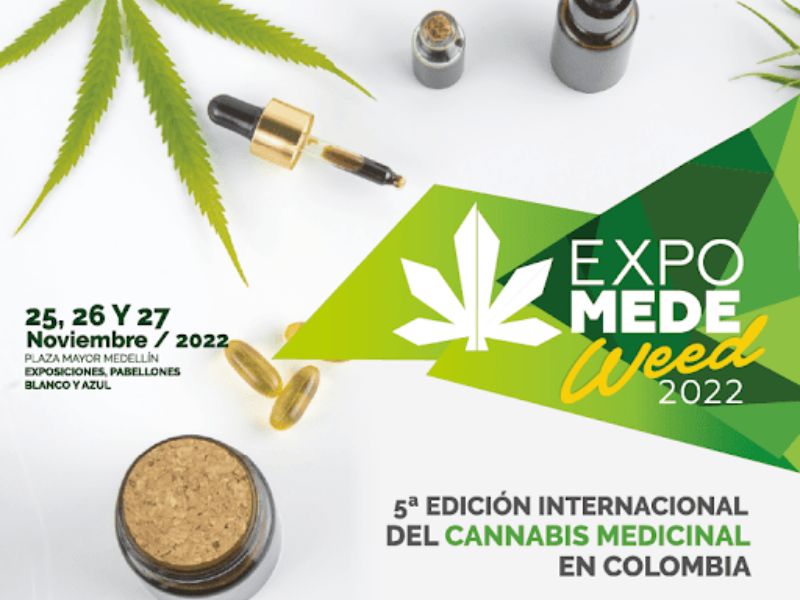 Image Source: Expomedweed
ExpoMedeWeed touts itself as a trade show for medical marijuana. The largest cannabis festival in Colombia is held in Medellin, which is unquestionably a major player in the South American scene. More than 10,000 people visited there in 2019. They got the chance to benefit from booths devoted to cannabis culture, meeting locations, and various conferences concerning the expansion of the industry.
ExpoMedeWeed is primarily a professional networking event where members of the hemp business may discuss upcoming contracts, meet investors, and broaden their network.
Jamaica: The Stepping High Festival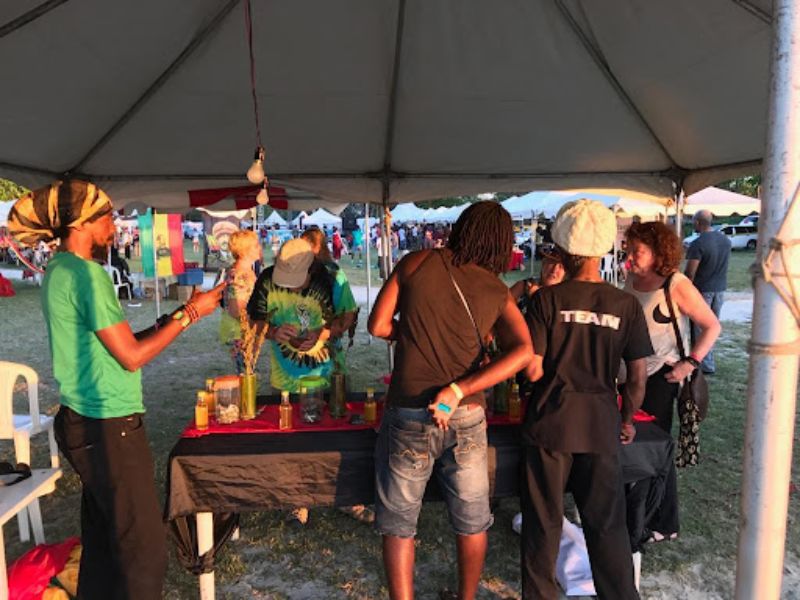 Image Source: Terpenes and Testing Magazine
Who is more prepared to state that Jamaica is a cannabis and reggae, music expert? That's great because Negril, a beachside resort on the west coast of Jamaica, hosts the annual Stepping High Festival, which recognizes explicitly these two cultural icons.
Cannabis has not been legal in Jamaica since 1913, despite the widespread perception. As a result, the Stepping High Festival was once a clandestine gathering that has expanded since marijuana use became legal in 2015. The oldest "ganja music experience" is a result of its unique status. in the Caribbean, as the event portrays itself.
Israel: CannaTech, the cannabis technology event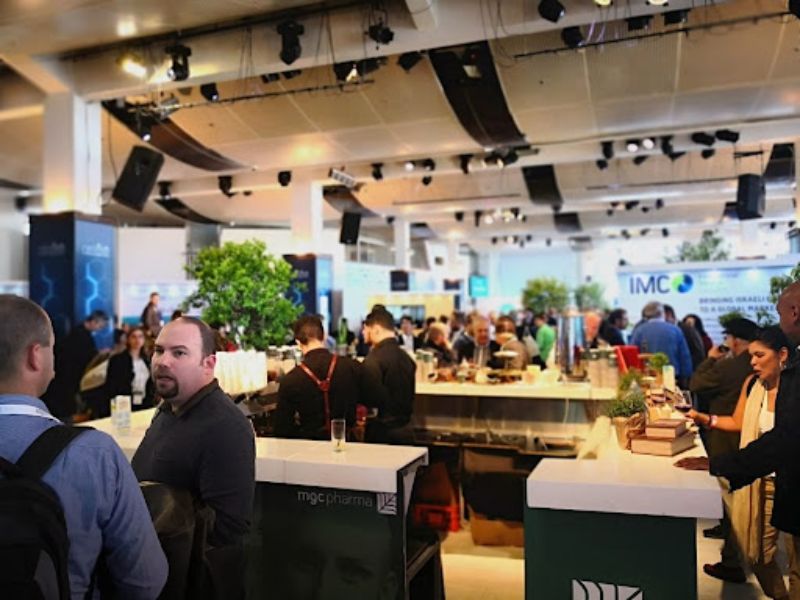 Image Source: NoCamels
Israel is a nation that is at the forefront of cannabis industry research and development. Israeli researchers have also been successful in separating the CBD and THC molecules. As early as the 1990s, the nation was among the first to legalize cannabis for medical purposes.
Cana Tech was founded in Israel, a summit devoted to cannabis and its technological components. So it is not a coincidence that scientific research, new technology, etc., became a global event with editions in Switzerland, Australia, Hong Kong, Panama, the United Kingdom, and South Africa. Still, its most well-known edition, Tel Aviv, retains a strong following.
United States: Women Grow because cannabis isn't just a men's business
There are so many cannabis-related festivals in the USA that it is impossible to pick just one. Women Grow, however, merits a spot here due to its uniqueness. The event's major goal is to give industry women the chance to network, educate themselves, and shape the cannabis industry's future. Moreover, he knows how to rewrite the codes.
Nepal: The potential of the Asian market is revealed by the Asian Hemp Summit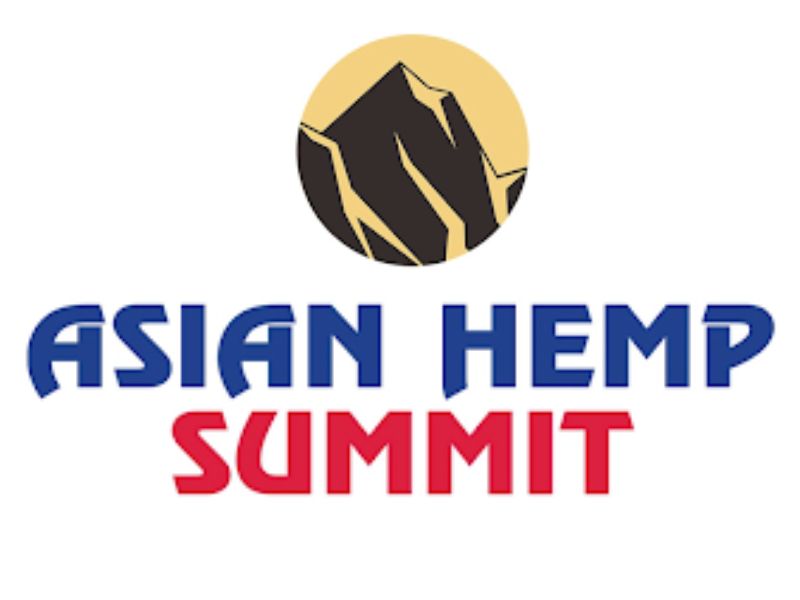 Image Source: Lets Talk Hemp
The Asian Hemp Summit, which takes place in Kathmandu, Nepal, brings together politicians, business people, supporters of the environment, and cannabis enthusiasts. They converse on the problems of the development of the cannabis sector.
The event wants to be international but stresses the potential of the Asian market, which is yet seldom engaged in the industry but still has expanding chances.
Australia: Activist Mardi Gras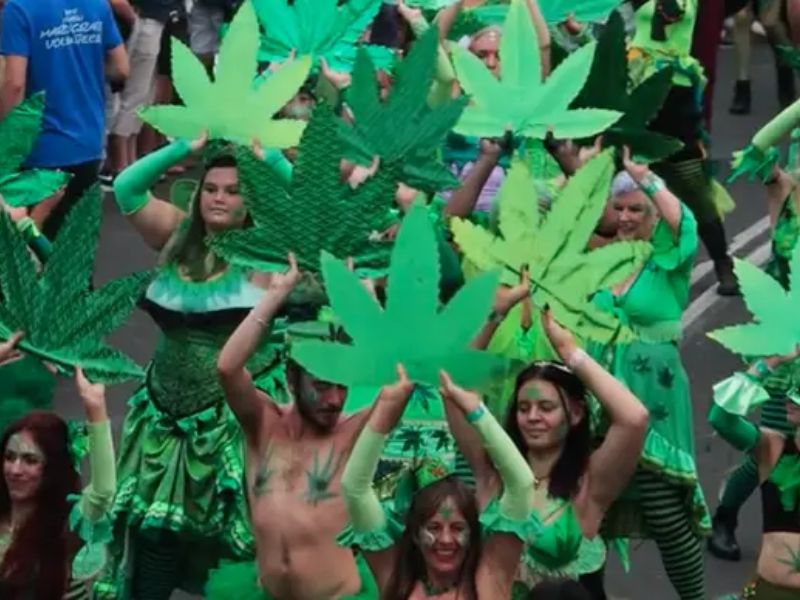 Image Source: Buzzfeed
The annual Tuesday grass cannabis festival takes place in Nimbin, Australia. It brings activists and amateurs together in the open air to protect, educate, and celebrate hemp in all its forms. Admission is free and open to everyone. Mardi Gras is a generalist event that is always hassle-free and guarantees to make people smile.
Canada: Montreal Cannabis Expo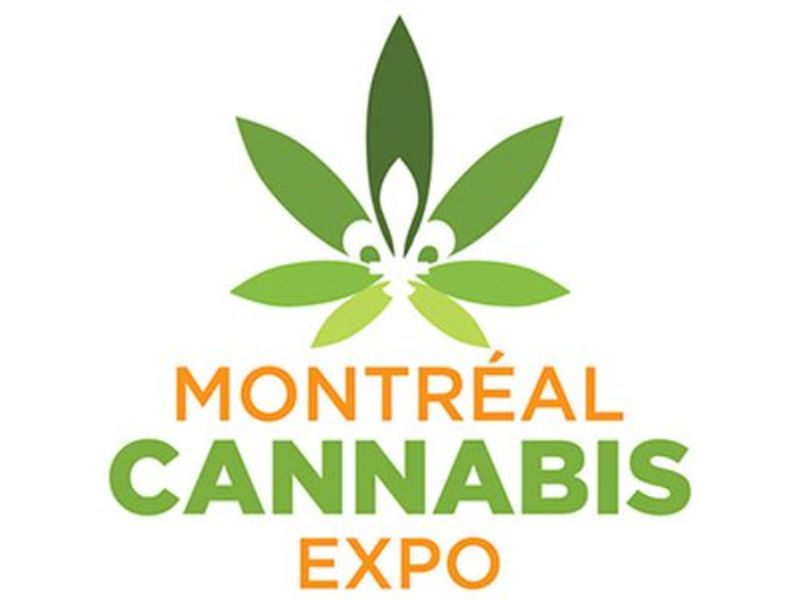 Image Source: Behance
Cannabis was legalized entirely in Canada, and for this, there are an increasing number of festivals. The Cannabis Expo Montreal is likely the event that garners the most interest in the French-speaking world. Its focus is on business development and is largely directed at medicinal marijuana producers and industry participants. The inaugural cannabis festival in Quebec City should still be more inviting for casual visitors.
Conclusion
The connection between marijuana and music has always been close. Many marijuana smokers prefer to do it while enjoying some fantastic music. Although there are marijuana users of all kinds, some festivals will have more consumers than others. Concerts, especially marijuana festivals, are the home of cannabis smokers, where some of the most potent current strains may be discovered.
Attending a cannabis conference is among the best things you can do to keep track of these expanding opportunities. Washington D.C., 19 American states, and all of Canada have all approved the recreational use of cannabis. Even more, states have legalized CBD use for medical purposes.
Furthermore, numerous events are planned worldwide, closely related to 420, the number of choices for cannabis fans. This depends on the year and the place. As a result of the health risks associated with Covid-19, more and more internet gatherings of activists and amateurs are being planned.
Article by Ananya Bhattacharjee, Beverage Trade Network
TAGS: