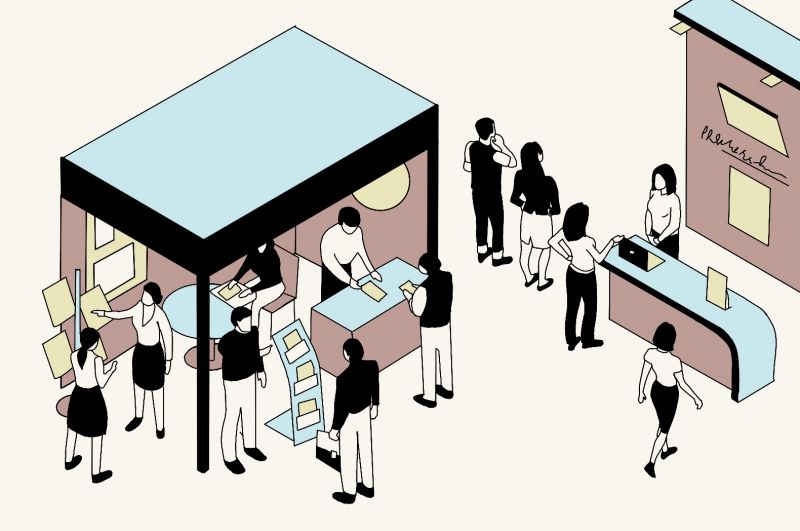 18/02/2022 Social media can't do what trade shows can!
Cannabis expos and tradeshows are generally the same things. In short, expos are large-scale, international trade shows- product-focused. Cannabis conferences are large-scale events focused on education. Their importance in the cannabis industry ranks supreme due to the limitations cannabis businesses face, because of legality.
Many wonder if the high costs of tickets are worth the purchase and attendance. Social media can do a lot; however, attending a cannabis conference, cannabis expo, and/or cannabis trade show can be a huge benefit to a cannabis brand/cannabis company. Check some of the reasons to consider, and the benefits of attending a cannabis conference, expo, and/or tradeshow.
Networking: Using one of the industry's largest business conferences, MJ BizCon, as an example; this event in 2021 had over 1,000 exhibitors, 80 speakers, and 2 network gatherings. This doesn't include mixers and other gatherings hosted by cannabis industry companies.
Showcasing products and services in the flesh: Many people need to see and know that your brand and company are real, in such a saturated market, with so many social media deceptions. Talking about your products and services in person can distinguish you and your product/services from competitors.
Pitch Producers and Buyers: These types of events are like goldmines for producers and buyers. A cannabis conference, expo, and/or trade show provides brands with an opportunity to promote their products to serious producers and buyers.
Innovations and Trend Observation and Education: Cannabis conferences, events, and trade shows are a great place to see and learn about new technologies and new trends.
Hear from thought leaders: Learn about strategy, increasing revenue, what's happening, and what's coming in the cannabis industry.
Generate Leads: For those in B2B, cannabis conferences, expos, and trade shows are a wonderful place to generate leads.
Below are some quotes from cannabis industry professionals, regarding cannabis conferences, expos, and trade shows:
"From investment and retail to the therapeutic and scientific benefits of Cannabis, the Canadian Cannabis Summit will help you form your go-to-market strategy. This is not another trade show."- Source: Canadian Cannabis Summit.
"I'm most looking forward to MJBizCon this October because there has been a lot of innovation that has taken place during the pandemic, and I can't wait to see it."- Source: MJ BizCon.
"I had a great time at CannaCon Boston! I went to learn more about the industry, as it is new to Massachusetts. The Vendors were all very informative, friendly, and ready to answer any of my questions."- Source: CannaCon
Check out the Beverage Trade Network for cannabis trade shows and expos coming up in 2022.
Author: Veronica Castillo - The Traveling Cannabis Writer. Veronica Castillo is a writer from Miami, FL, that lives her life on the road, exploring all things cannabis and hemp in the United States.
TAGS: