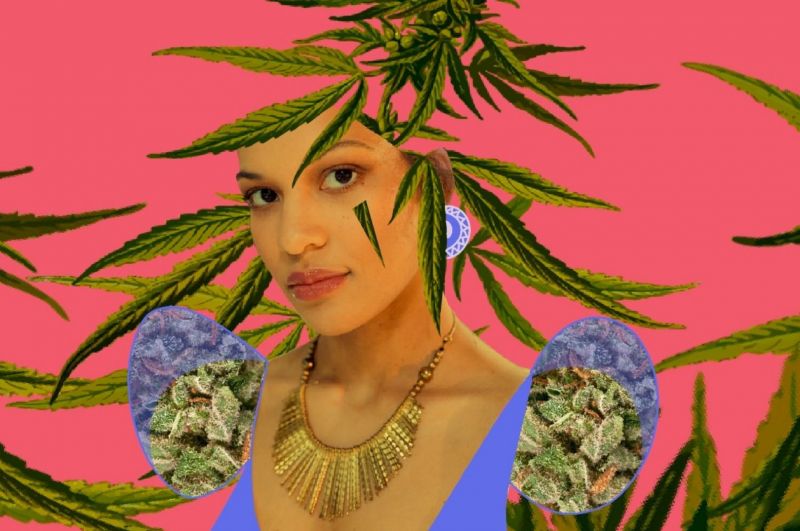 04/01/2022 Set Your Sights on the Future of Cannabis Innovation
Get your tickets early, fund your discovery of the fastest-growing segment of the cannabis industry - Cannabis Drinks Expo. The dates this year will be July 28, 2022, for San Francisco and August 2, 2022, for Chicago.
After securing your spot, block off the time you need to experience this tremendous expo. Be an active player in the sensational cannabis beverage narrative.
Obtain the knowledge that is crucial to succeeding in the cannabis drinks sector. Learn what is involved in developing a cannabis drink brand. Attending the expo will bring insight and focus on distribution avenues that may soon be expanding between States. New regulations and legal routes are being ironed out as cannabis legalization spreads within the massive United States cannabis industry.
Who Are Our Visitors?
Anyone with the desire to learn about some of the wildly successful business models for the cannabis drink industry is invited to come to meet our esteemed vendors. They are ready to explain their cannabis drink brand and how they prosper in today's market.
Current brands looking to broaden their footprint into other states will find companies willing and eager to discuss partnerships. There will be an immense opportunity to talk about what a multistate cannabis drink business model will potentially look like for brands, distributors, and retailers.
Our vendors will be eager to share and network throughout the event to build trusted partnerships. This is a crucial meeting that you don't want to miss out on. Snatch up your place in history today.
Who are the Exhibitors: What Are Their Goals?
This year the Cannabis Drinks Expo (2022) will focus on the expansion of partnerships and multistate commerce for cannabis drink brands. No longer are we concentrating just on a single state business model regarding the legalization of cannabis and all of the plant's parts and products. With this expansion comes the knowledge that a natural progression towards at least a partial multistate trade format for the cannabis drink trade is on the horizon.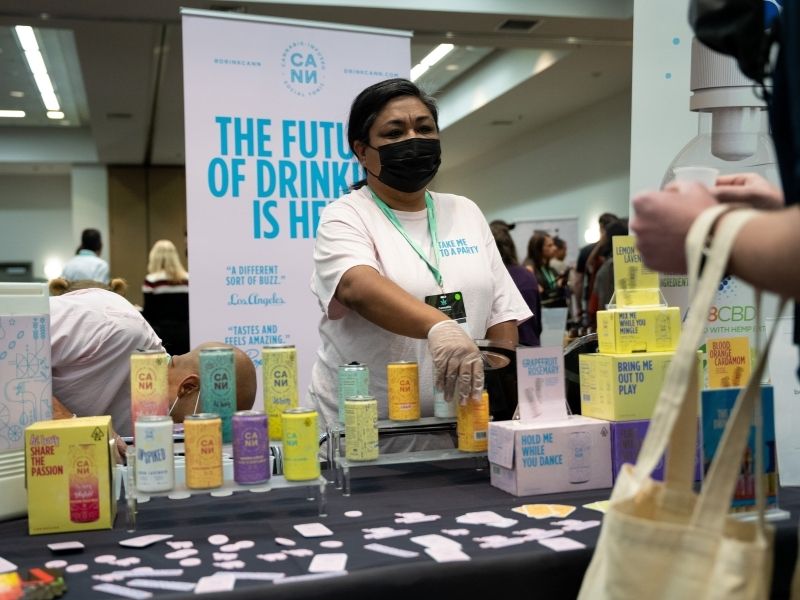 Cann exhibiting at the 2021 Cannabis Drinks Expo
These cannabis companies are putting their hypothetical foot down as if to say...Lighten the trade restrictions, we are one nation. It is commonly believed we can have regulations that can keep people safe yet allow the cannabis industry to grow at scale and provide access to the end market consumer across the board.
Thousands of businesses are currently in industries that are highly regulated yet accomplish national and international distribution models brilliantly. The cannabis industry, specifically the cannabis drinks sector is seeking the same growth opportunities that are afforded others.
Our visitors will likely be enthralled with the amount of innovative cannabis drink vendors that are ever ready to help you understand this massive cannabis sector and its growth opportunities. Blend your curiosity and your questions into the mix. Come explore the possibilities.
Who Are Our Speakers?
The Cannabis Drinks Expo 2022 will headline top speakers from the cannabis drinks industry at an all-day business conference. The emphasis this year will be set on how to navigate the cannabis drink business landscape. The lecturers will be discussing pushing the envelope to open new distribution routes imperative to growing this category.
Our speakers are presently involved in the process of directing their companies into a future of national and international growth. These leaders are prepared to teach you how to grow your cannabis drink business as well.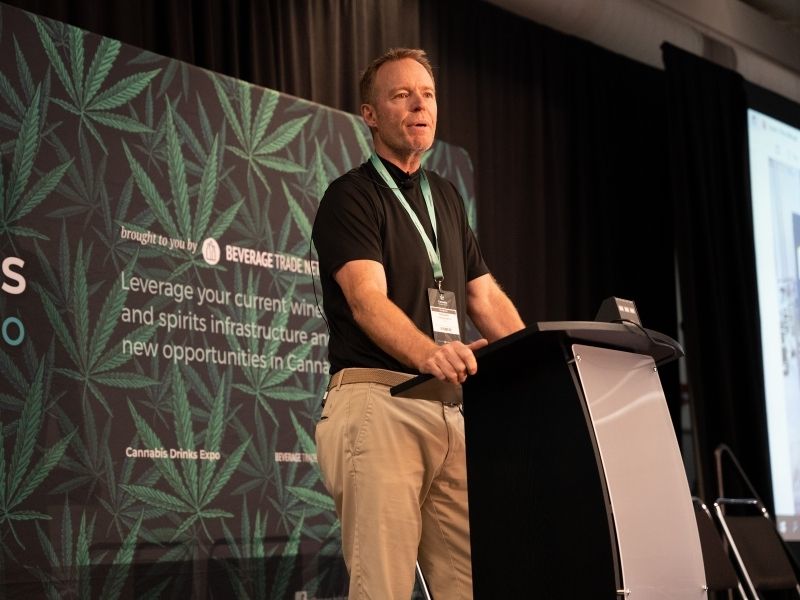 Rick Gillis, President of Tinley's speaking the 2021 CDE Conference
Here is an early bird list of the fascinating presenters we have scheduled to speak:
Luke Anderson - Co-founder of CANN
Cailey Greenberg - Lead Counsel, Cannabis THE BOSTON BEER COMPANY
Seng Robertson - Technical Director, Cannabis Research THE BOSTON BEER COMPANY
Benjamin Larson - CEO at VERTOSA
Kenny Morrison - founder at VCC BRANDS and PRESIDENT of CALIFORNIA CANNABIS MANUFACTURERS ASSOCIATION
Angela Pih - Chief Marketing Officer at CANNACRAFT
Jocelyn Sheltraw - Cannabis and Consciousness at HEADSET
Paulo Sobral - Cannabis Beverage Fanatic, DRINK CANNABIS LLC
Brilliant cannabis beverage information from top leaders in the cannabis field. And more to come!
Conference Topics to be Covered
Some of the hottest and most relative information for cannabis beverage brands will be presented by our renowned speakers. The following are areas to be covered by our special innovator lineup. Here's a sneak preview.
1) What innovations are coming to market soon?
2) New cannabis drink business models; how to leverage them.
3) What is the current legal and regulatory environment? National update, insights, and observations.
4) How to grow your brand working with other state operators.
5) How retailers and distributors can develop their brands.
6) How to navigate the distribution landscape.
7) How current beverage companies, bottling plants, wineries and distilleries can leverage assets to enter this space.
8) What investors are looking for in 2022-2023.
9) Information on licensing and distribution deals for expanding to other states.
10) What can grocers stock and develop?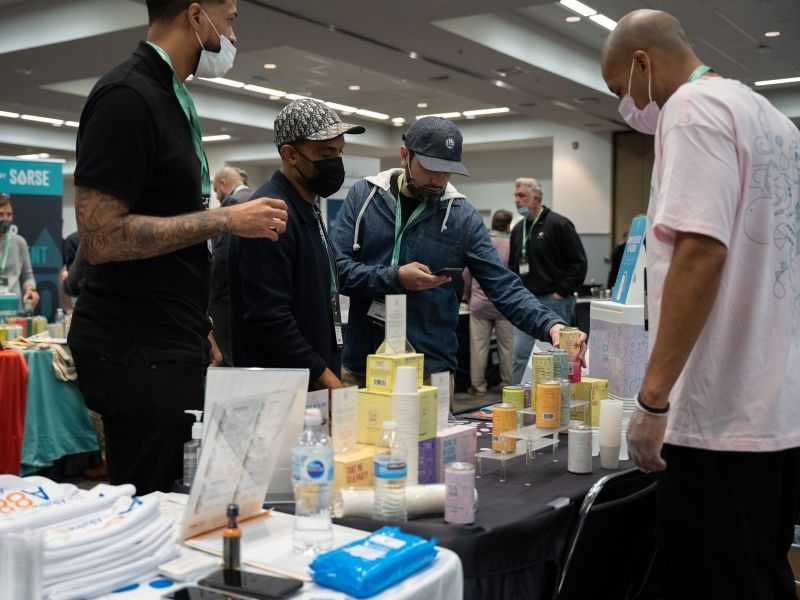 Brands & buyers connecting & networking at the 2021 Cannabis Drinks Expo
This is your chance to learn from knowledgeable companies, cutting-edge innovators, and dynamic distributors and retailers that have been creating new products in the cannabis beverage industry. Don't miss out on this incredible prospect.
The Cup Runneth Over: There's Even More Opportunity…
A full day of discovery sharing ideas with like-minded people awaits you. What's more, is the chance to meet cannabis drink professionals in an even more personal setting. Throughout the day we have scheduled unique meetings for our wonderful visitors. Make sure you sign up for these crucial discussions as well.
Interested in investor networking? Start the day out by meeting up with other investors. The morning will consist of an Investor Networking Breakfast from 8 am to 9 am. This includes breakfast and conference access passes.
Are you an attendee from out of state? The Out of State Networking Lunch is designed just for you. A perfect chance to join others and converse about cannabis beverages. Put your heads together and plan strategies for your cannabis drink business. The list of lunch attendees will be shared among the group ahead of time to set up meetings.
The evening will be a time to relax and enjoy everything you took in throughout the day. The VIP Cocktail Party will be over the top for networking with knowledgeable speakers, vital exhibitors, and many other VIPs.
Now is the moment to get involved. Do not let this chance spill through your fingers. There is an exciting future in cannabis beverages and it is getting even brighter and bigger. Do you hear it calling your name?
Make sure you purchase your ticket now to this extraordinary expo that can help ensure you have the skills and strategies needed to succeed in the cannabis beverage industry. Your future is now!
TAGS: