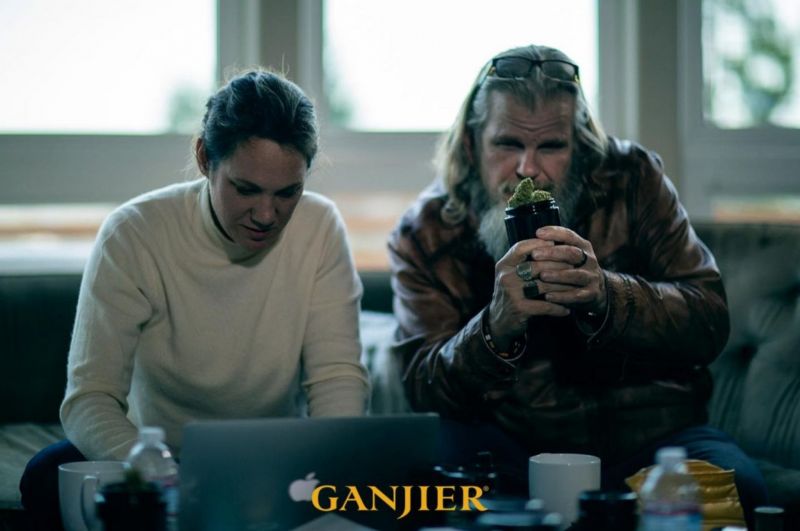 14/04/2022 If you are a cannabis enthusiast, this Cannabis Sommelier Certification Program is a must-do for you. Let us learn more about it in the article below.
A sommelier is an expert who specializes in wine. A cicerone is a professional who specializes in beer. What do we call a professional who specializes in cannabis? - A Ganjier
Cannabis sommeliers, also known as ganjier, have the knowledge and expertise to help you have the best cannabis experience possible. They are well trained and knowledgeable about the history, genetics, cultivation, manufacture, appellations, usage, terpenes, and effects of cannabis.
The expanding cannabis sector, like the wine, beer, spirit, and cigar industries, needs its class of educated and accredited professionals to assist consumers in locating and experiencing products that exceed their expectations. Ganjier, a new certified cannabis professional qualified to serve consumers as a cannabis sommelier, is now filling the expertise gap.
As people seek more natural ways to improve their lives, treat diseases, and elevate and refine their cannabis experience, the need for those with a deeper, more thorough understanding of the plant, its nuances, innate qualities, and possibilities are growing.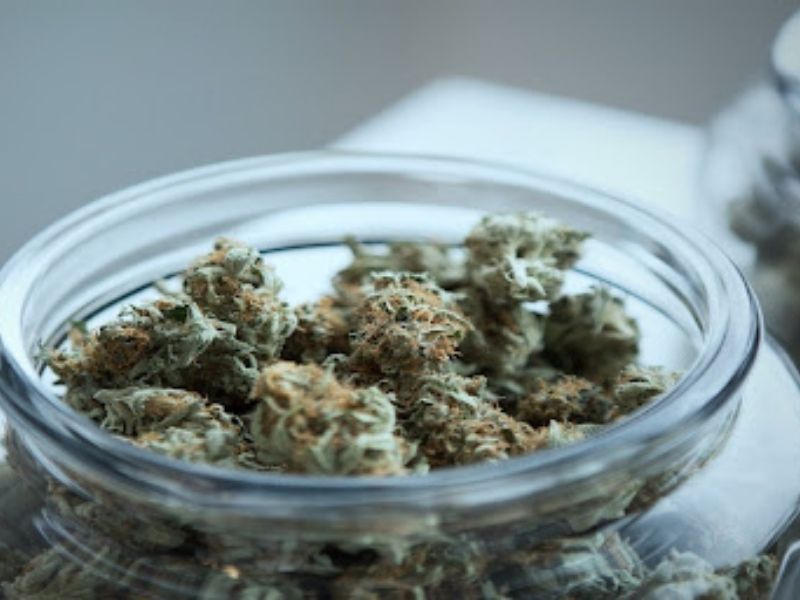 Image Source: Lab Roots
The Ganjier program, launched in 2020, intends to increase public awareness about the long-prohibited substance while fostering a deeper appreciation for craft cannabis.
The Ganjier training program was created by a group of 18 cannabis industry professionals, including distributors, scientists, cannabis advocates, legacy growers, scientists, breeders, retailers, hash makers, and executives, all of whom are self-proclaimed cannabis enthusiasts. The Ganjier Council, a collection of specialists, created the Ganjier curriculum and certification in collaboration with Green Flower, a cannabis education organization. The Council was formed to guide, validate, and endorse the accuracy, validity, and rigor of the Ganjier Certification Program. It is led by some of the cannabis industry's most respected and brilliant minds, with experience spanning six decades and disciplines, from cultivation to concentrates, chemistry to commerce.
Kevin Jodrey, one of the world's most well-known cultivators and the original originator of the Ganjier concept, joined the Council to share what he's learned about cannabis over the years with the rest of the world.
"When you spend your entire life immersed in a skill, the capacity to transmit that knowledge to ensure the craft's sustainability and the development of new participants is critical." And being a member of the Ganjier Council allows me to take the knowledge I've accumulated over a lifetime and share it with others in a way that's both accessible and transferable," Jodrey says, emphasizing the importance of passing on legacy education and knowledge to future generations of cannabis professionals. (Source: Ganjier)
Customer service and sensory analysis are crucial curriculum components, just as they are in the sommelier and cicerone programs. The focus of service training is on how cannabis experts may assist each customer in finding the right product for their preferences and degree of experience. The first level of Certified Ganjier includes 31 online lessons divided into ten courses covering history, science, botany, genetics, cultivation, processing, inspection, sales, services, and consumption and a bonus extra-curricular course on The World of Cannabis Connoisseurship.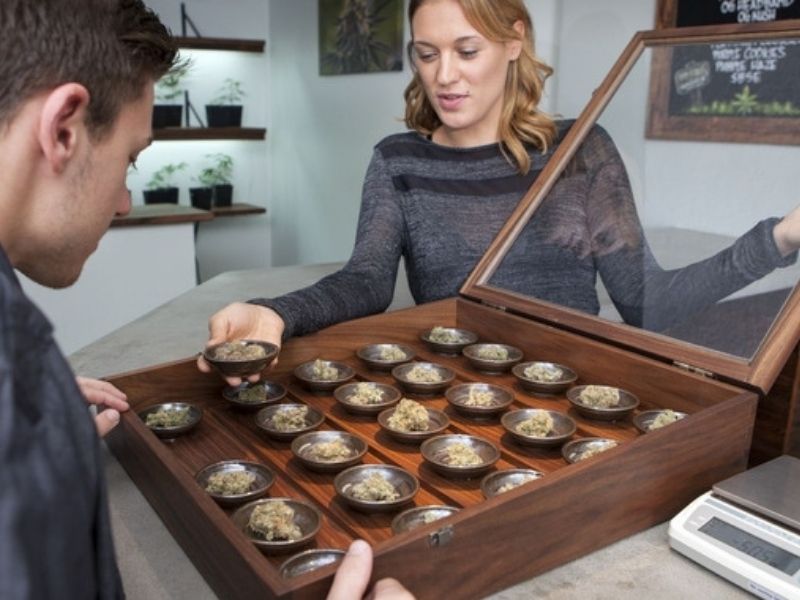 Image Source: Green entreprenuer, Cannabis Sommelier
A two-day in-person course follows the online course in Humboldt County, California's most famous cannabis cultivation area. The program's Customer Interaction Protocol is taught to students to help manage conversations with customers and deliver the best possible service. In addition, the in-person training includes thorough hands-on training in evaluating the quality of cannabis flowers and extracts. For sensory analysis, aspiring Ganjiers will study terpenes and break down other factors that affect flavor and aroma to understand how to taste flowers and concentrates properly.
"Ganjiers learn how every decision that the cultivator makes, from genetics to curing, affects the end quality of the cannabis flower," notes Gilman in his conversation with Forbes. "Our program also covers the concept of terroir, its role in the plant's genetic expression, and how that affects the flavor and potency of the end product."
The curriculum includes a Ganjier education toolset, which provides terpene palate training, a jeweler's loupe for inspecting cannabis flowers up close, and access to the program's Systematic Assessment Protocol (The SAP). This smartphone app will help students assess the quality of buds by examining the trichome structure and identifying impurities like mold and mildew.
"How many Ganjiers any one particular brand has on staff will reflect their commitment to high customer service standards," Gilman says, emphasizing the value added at every level of the supply chain. (Source: Ganjier)
This Ganjier Program will have a huge impact on the cannabis market in a variety of ways:
- Give retail buyers a heads-up on what to expect.
- Create customized menus for dispensaries and purveyors.
- From farm to flame, establish and maintain a trustworthy relationship with the cultivator and serve as a mediator between the cultivator and the sale.
- Develop a language to communicate norms, values, and quality more effectively and consistently across all industrial sectors, from consumers to producers.
"With a Ganjier, you have someone to guide the consumer, which is important because there are so many things to choose from – how can you possibly come to a real decision without some expert advice?" Swami notes that adding the Ganjier is also there to better guide and evaluate the purchasing decisions of retail stores. (Source: Ganjier)
The cost of the Certified Ganjier program is $2,997. Those who want to spread the expense out can pay $699 for online classes and $2,697 later when they're ready to book in-person training. The Advanced Ganjier and Executive Ganjier programs will be introduced later.
Certification is earned after completing the in-person course and passing the final exam. Once qualified, a Ganjier is an accredited "master of cannabis service" who is ready to assist customers in navigating the hundreds of options available at their dispensary and appropriately directing any consumer to the right products and experiences.
Article By Aakriti Rawat, Beverage Trade Network
Header Image Source: Ganjier
TAGS: