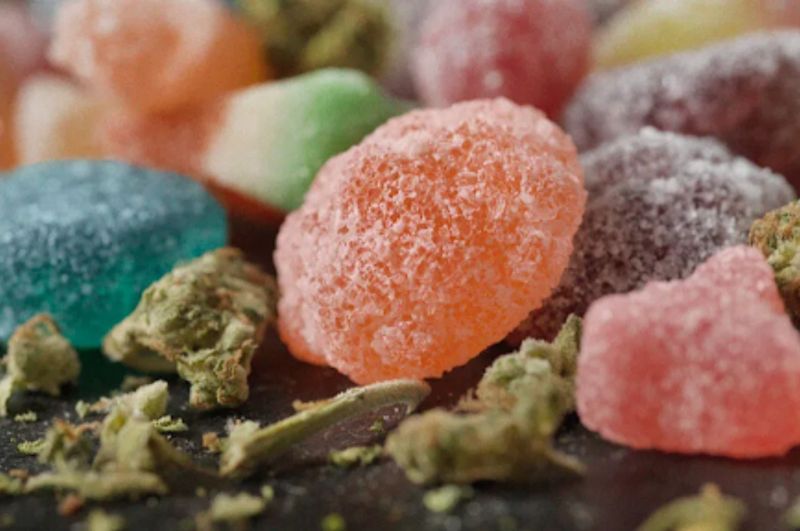 10/08/2022 As more and more people adopt cannabis as a part of their lifestyle, the more popular THC edibles and gummies come into play. Check out the best ones from the lot!
Homemade treats might be sweet and mild, but they can also be harsh and dosed in strange ways, making them generally a pretty significant gamble for your Saturday night. The good news is that edibles loaded with THC, CBD, and other cannabinoids are much more widely available and much, much tastier owing to the growing legalization of marijuana in the United States.
Edibles are now, indeed, actually good, come in a variety of forms, and crucially, are much more accurately dosed, thanks to the creativity of numerous cannabis businesses. Therefore, if you're interested in cannabis edibles, calibrating to get the dose you want is simpler than ever.
Here is a list of some of the most delectable THC edibles that you need to look out for.
Otter Space
Have you seen that cannabis-related products aren't as enjoyable as they once were? Otter Space has, and they've been trying to do something about it. Particularly in the case of CBD+THC compounds. Customers who have consumed high THC strains have had uncomfortable highs and excessive dose tension; sometimes, less is more.
Otter Space discovered this and created a delightful gummy with a CBD to THC ratio of 5:1, which hits the sweet spot and results in more enjoyment and less stress. If you're seeking a delicious delectable edible that you'll want to return to, this is a must-try.
Big Pete's Lemon Mini Cookies
Since 2009, Big Pete's has been producing their delicious cookies. Customers have been raving about them for as long as they've been producing them. For many reasons, you'll adore Big Pete's Lemon Mini Cookies. It's a Sativa line of euphoric edible THC that tastes excellent with tea in the morning.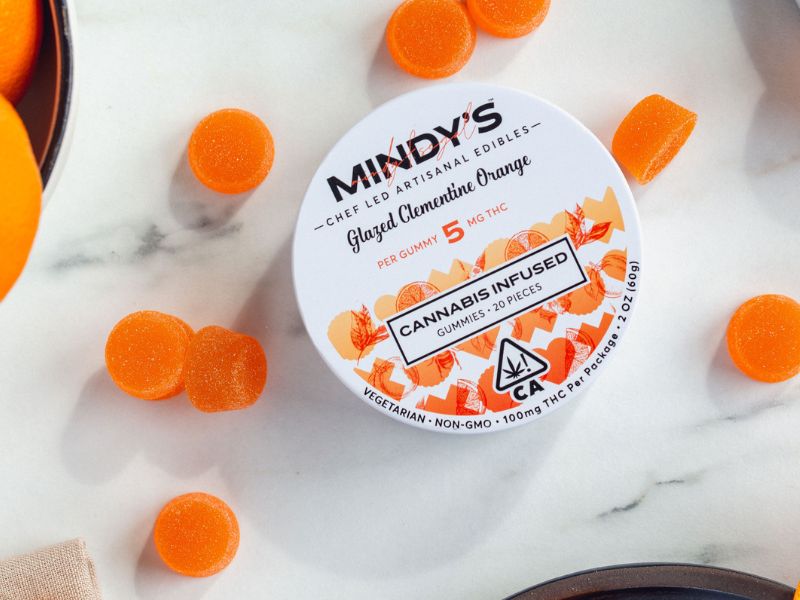 Image Source: Mindy's Edibles
Mindy's Gummies
It should come as no surprise that Mindy Segal, a James Beard award-winning chef, created the flavor combinations for her gummy bears. The tastes include clementine, key lime kiwi, black cherry, white grapefruit, and melon, so they are. You can choose what strength of infusion is right for you because they are available in two doses: 2 mg and 5 mg of THC. Additionally, each gummy has a 1:1 match of CBD. You might be a little miffed if you eat more than one at once because they are so tasty.
Garden Society's Wine Country Gummies
These foods are perfect for you if you enjoy the taste of wine. Based in Sonoma County, California, Garden Society is a woman-owned business that produces cannabis products for those who are interested in the plant. They also sell pre-rolls and chocolates, but their Wine Country Gummies are famous since they incorporate the flavors of three different grape varietals—Pinot Noir, Peach Prosecco, and Strawberry Rosé—into the candy.
The line's variety of doses is very wonderful. The Rosé gummies only contain 1 mg of THC a piece, making them ideal for anyone trying to determine their dosage without experiencing a severe high.
Pop-Up Potcorn Jalapeno Cheddar
The largest bag of Pop-Up Potcorn available has a whopping 100 milligrams and is available in the amazing, to-die-for flavor of jalapeño cheddar. You need this spicy, crispy delicacy for movie night or a mid-afternoon snack.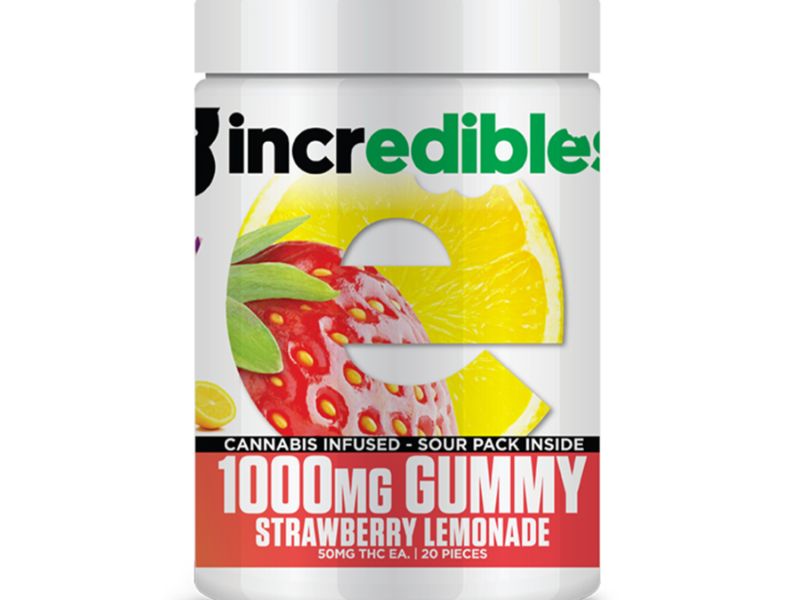 Image Source: Silver Stem Fine Cannabis
Incredibles Edibles Gummies
Keep an eye out for Incredibles when you desire pure candy flavor without any complexities or unpleasant aftertaste. They provide a selection of gummies in fruit flavors like peach, watermelon, and green apple that are delicious but not overly sugary. Many of them have significantly greater THC concentrations—around 10 mg per gummy—and are frequently combined with CBD. One of the most popular flavors in the collection is Snoozeberry, which contains both THC and CBN to promote restful sleep.
Kikoko's Positivi-Tea
This refreshing mint beverage is meant to get your day off to a good start. The purpose of this tea bag is to improve mood and increase joy, and it all starts with the way it smells. The aromas of licorice root, organic cane sugar, and green tea massage vitality into the senses as hints of peppermint, spearmint, and lemon awaken them. Even though it only contains 10 mg of THC, it has one of the greatest flavors of any tea you'll ever have.
3Chi's Fruity Pieces Treat
Do you have any memories of eating crispy rice and marshmallow sweets as a kid? Wouldn't it be nice to have those again, only better? That wish can come true with 3Chi's Fruity Pieces Treat. These 50 mg bars are incredibly potent and an incredible deal at less than $8. This THC edible might need to be consumed in nibbles rather than by the bar. Although you can choose their plain crispy rice product to stick with tradition, we think the fruity flavor is better.
Do Drop's Edibles Gummies
Do Drops are the way to go if you want a gummy that has less medication than the normal 5 mg or 10 mg package. Each drop contains 2.5 mg of THC and has the appearance and flavor of a multicolored gumdrop. They are available in 5 colors and tastes, including blue raspberry and green apple. They're approachable and gentle, so if you're new to cannabis, you can start slowly and build up your tolerance as you see fit.
Midnight Bar's Chocolate Banana Bar
This chocolate banana bar competes favorably with Kiva's Mint Chocolate bar as one of the tastiest and strongest items on the market. The silky banana flavor pairs beautifully with the creamy milk chocolate. Furthermore, it's so potent that even the most tolerant THC user would experience side effects from this consumption.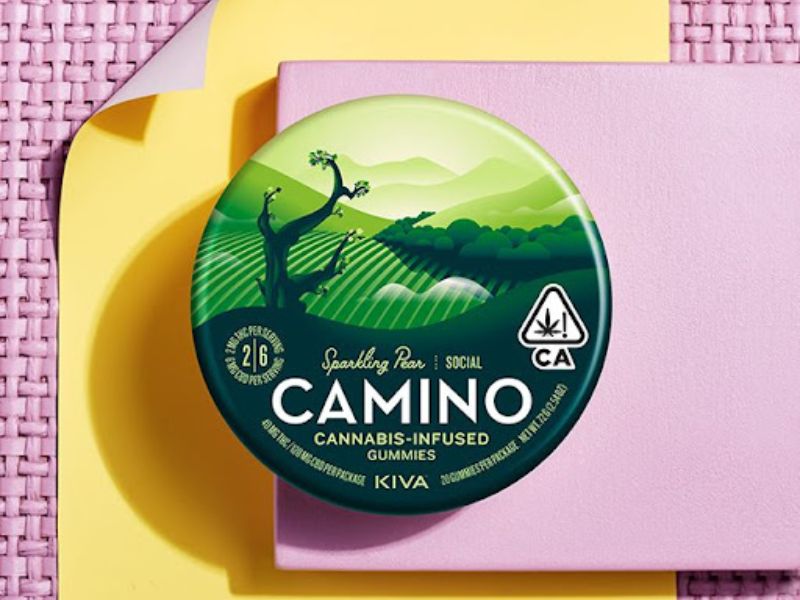 Image Source: Kiva Confections
Kiva Confections Camino Gummies
Camino gummies are a good choice if you're searching for something a little more sophisticated and less Jolly Rancher-like. As examples of creative flavor pairings, consider Yuzu Lemon, Sparkling Pear, and Pineapple Habanero. They have a variety of flavors that balance the sweetness with a hint of acidity or heat. The amount of these gummies varies depending on the taste; some have more CBD and less THC. Most weigh between 2 and 5 milligrams per piece.
Kiva Chocolate Bars
One of the most popular ways to make cannabis edibles is with chocolate, but if you love chocolate, it can be disappointing to eat pot chocolate that tastes astringent. Kiva is a company that takes both the chocolate and cannabis components seriously, so its bars have a balanced flavor profile. Kiva produces milk chocolate and dark chocolate bars in addition to churro milk chocolate and toffee crunch dark chocolate. The bars include different concentrations of CBD in addition to 100 milligrams of THC per bar (or 5 mg each square) of product.
Article by Ananya Bhattacharjee, Beverage Trade Network
TAGS: