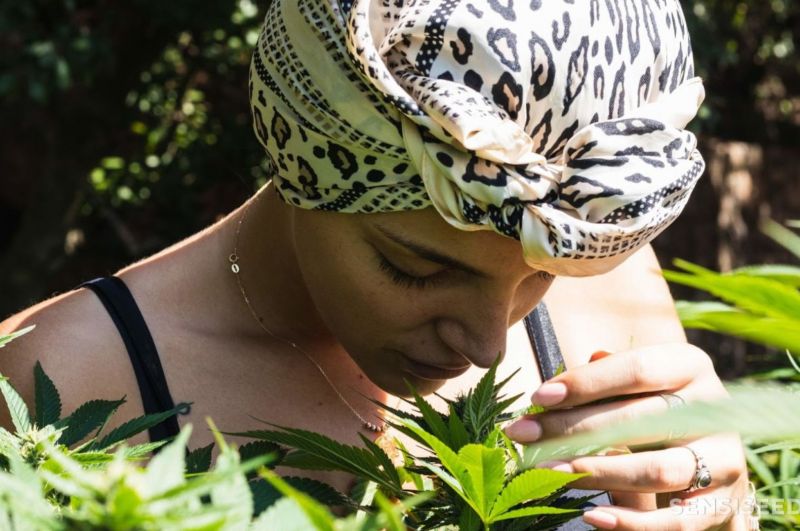 11/07/2022 Know about the women who are bringing and revolutionizing the not-so-popular CBD industry.
The cannabis sector has flourished since states in the United States began legalizing it for recreational use in 2012, and women make up more than a third of its top executives.
In recent years, there have been significant changes in how women are viewed in the cannabis sector. Unflattering consumer preconceptions and an antiquated male-dominated sector are no longer prevalent.
The CBD environment is kept exciting, welcoming, and productive by women working at every stage of the supply chain this month and every month of the year. Even though there is still a significant gender gap in the number of cannabis and hemp firms started by men vs women, several significant businesses led and run by women are reshaping the cannabis and hemp sector.
These individuals made trends and blazed new paths by bringing innovative, astute ideas to a male-dominated field and carrying them out without losing sight of the viewpoints of women. Women not only spotted untapped markets for items still to be developed and issues still to be solved but also opened the door for other business owners to follow in their footsteps.
A 2019 poll by Marijuana Business Daily found that 37% of cannabis executives are female, above the national average of 21% for women in executive jobs across all industries. Although men still dominate the business, many pot-loving women are changing how people perceive marijuana.
As more women make waves in the cannabis sector and collaborate to de-stigmatize the "green bud" through education, art, culture, and CBD-infused health and beauty products, female-led cannabis enterprises will find it easier to navigate the challenges of this market.
Imelda Walakalvar, co-founder and CEO of the cannabis company Pure Beauty, asserts that women in the cannabis industry tremendously support one another. Being a part of this is motivating and encouraging. Walakalvar offers sound advice to women considering working in the cannabis sector: "My advice is to identify allies; having strong and supportive connections and relationships in this profession is the key to survival." In any collaboration, no matter how little, look for people that share your values.
Cannabidiol (CBD): What is it?
Now is the moment to learn about cannabidiol's advantages if you are not already familiar with them. Cannabidiol also referred to as CBD, is a non-psychoactive chemical compound extracted from marijuana or cannabis plants. It is combined with a carrier oil, such as coconut or hemp. It provides all the anxiety-relieving and pain-relieving effects of marijuana without the psychoactive effects of tetrahydrocannabinol (THC).
Women-owned cannabis businesses that are changing the weed industry one puff at a time:
Brett Heyman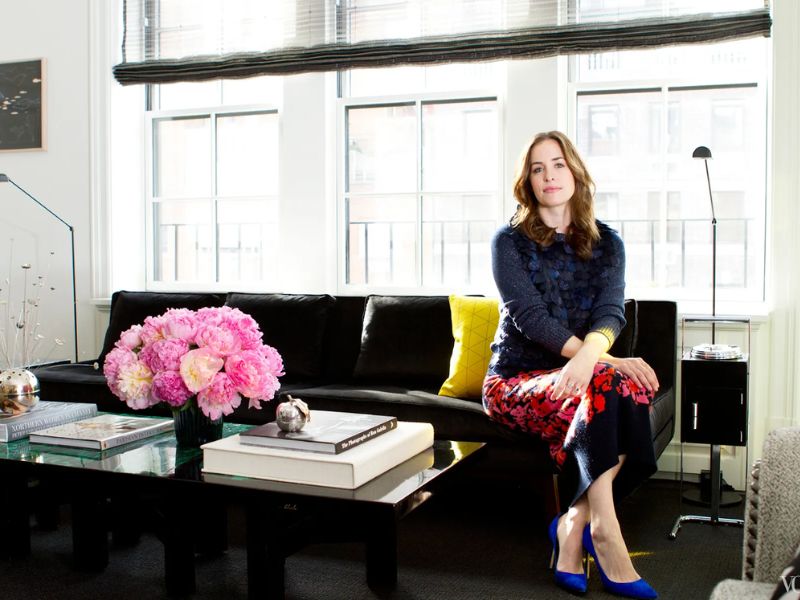 Source: Vogue
In 2019, Brett Heyman, the creator of the high-end acrylic bag brand Edie Parker, debuted a bright and enjoyable range of premium cannabis smoking utensils and accessories. Heyman provides an abundant and unique method to entertain guests at home and "let the good times roll" with Edie Parker Flower.
Kati Holland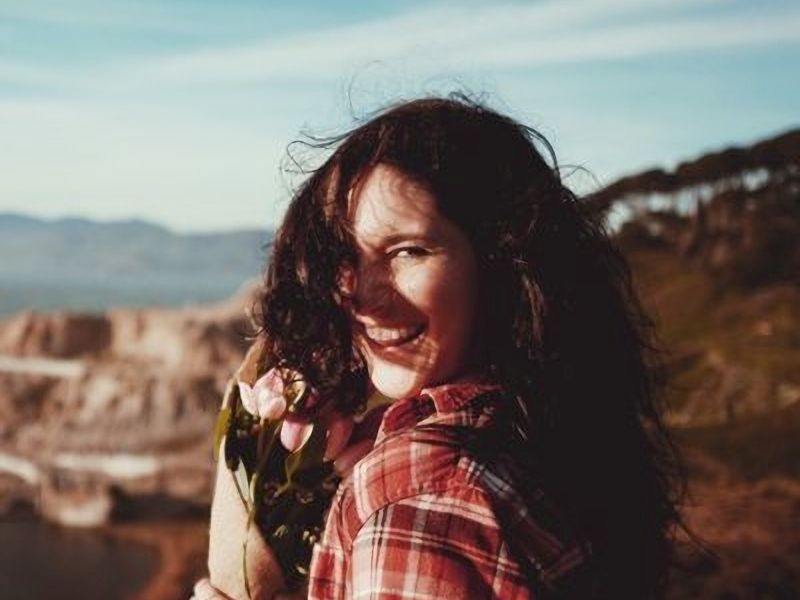 Source: Twitter
At 23, Kati Holland established the cannabis business "Not Pot" to decriminalize the plant, popularizing it with her fruity CBD candies and helping reverse the unfavorable effects of the broken criminal justice system. Her business aids a self-funded organization that fights mass incarceration and disproportionately affects vulnerable communities by contributing to the Not Pot bail fund.
Anja Charbonneau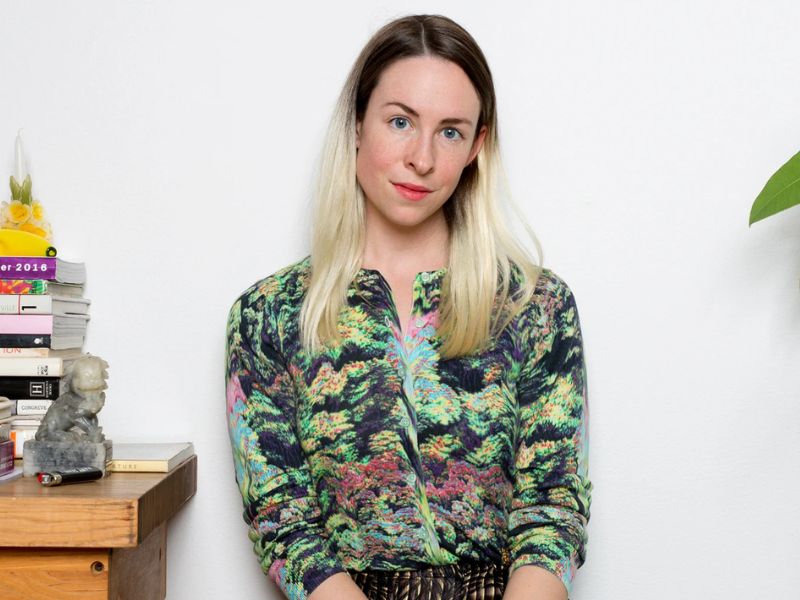 Source: Master & Dynamic
Anja Charbonneau, the Canadian-born founder of Broccoli magazine, offers a fresh take on marijuana culture with entertaining and insightful material that touches on the flower via the investigation of art, culture, and fashion.
Along with Broccoli, Charbonneau's anti-racist Floret Coalition unites over 135 cannabis industry companies to support and finance equity-focused programes for the Black, Latinx, and Indigenous communities—those who have contributed the most to cannabis culture while also being overly policed by the war on drugs. These communities are also the ones who have contributed the least to cannabis culture.
Imelda Walavalkar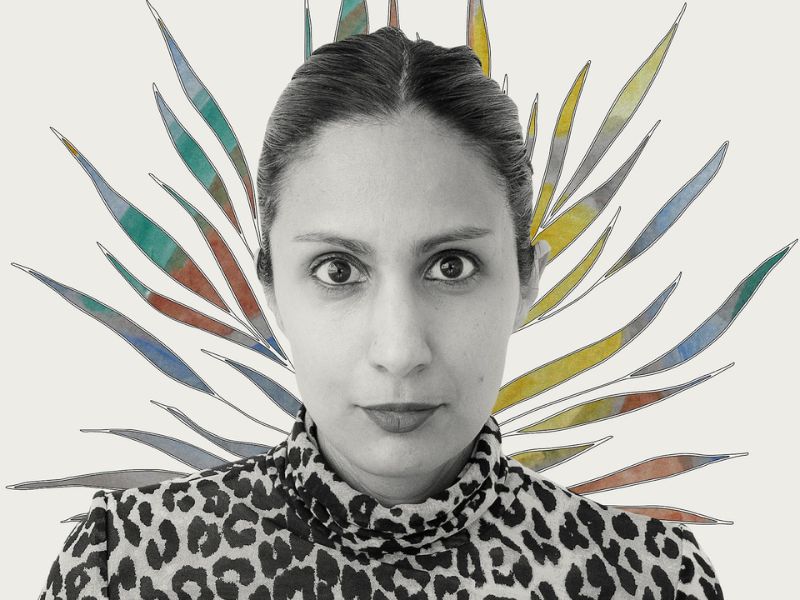 Source: Muse
Walavalkar is the CEO and co-founder of Pure Beauty. This independent cannabis company approaches business with an eye on aesthetics and consideration for society and the environment. The company aims to use cannabis to create positive change through relationships with local Los Angeles community organizations and sustainable cultivation methods.
Marta Freedman and Charlotte Palermino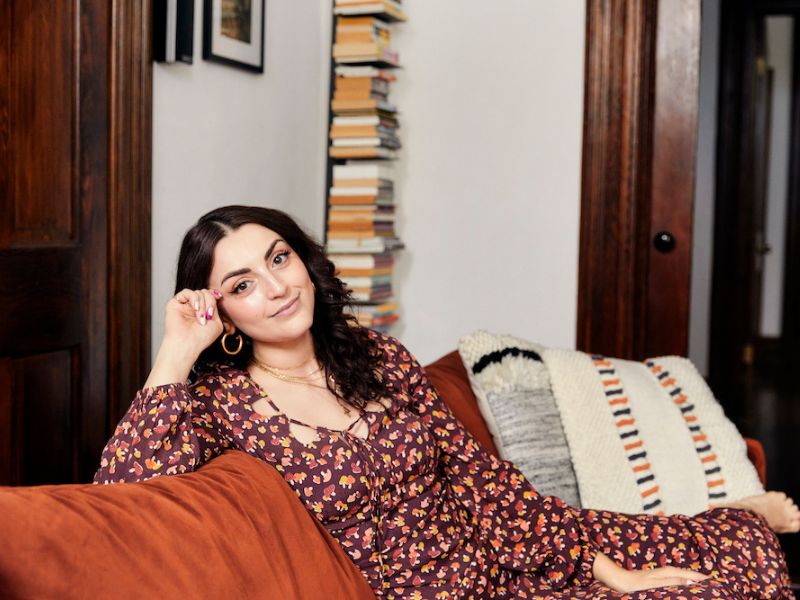 Source: Into the Gloss
Marta Freedman and Charlotte Palermino are social media whizzes and two of the three women behind the Dieux skincare line. They are also the co-founders of Nice Paper, a weekly newsletter about all things marijuana that attempts to dispel cannabis stigma via knowledge.
Cindy Capobianco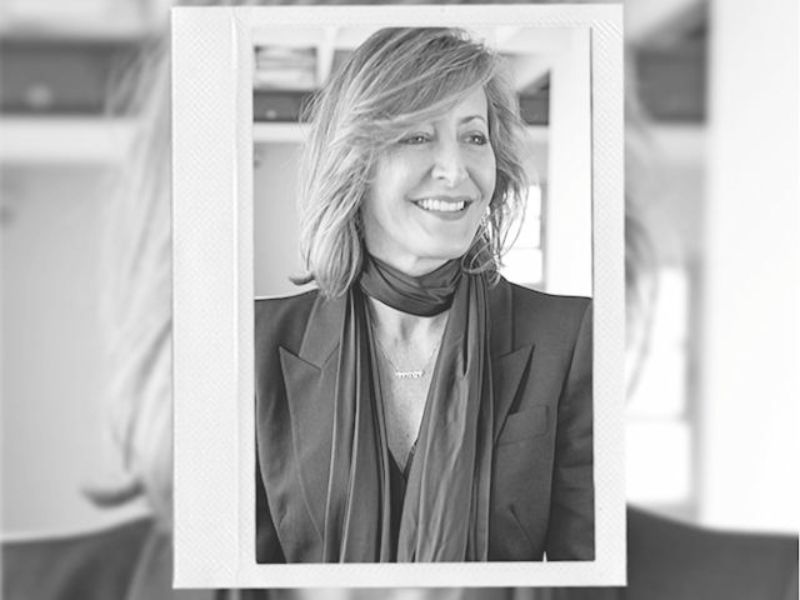 Source: Yahoo
Cindy Capobianco and her husband are the creators of the upscale CBD brand Lord Jones. Although the company is now well-known for its cosmetics, it began by making CBD-infused candies, chocolates, and gumdrops. Since its founding in 2017, Lord Jones has led the cannabis industry, becoming the first CBD brand to be carried by Sephora.
Nidhi Lucky Handa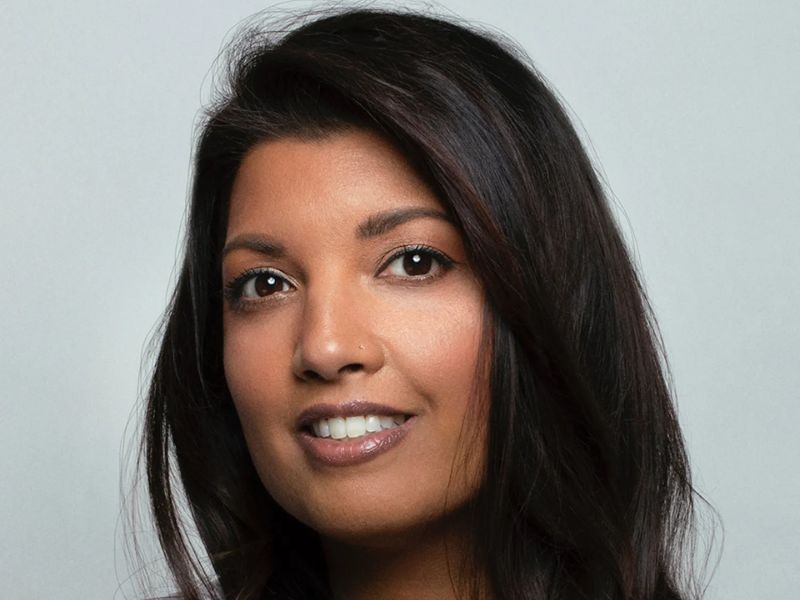 Source: Leaf Magazines
Leune, a cannabis company led by Los Angeles entrepreneur Nidhi Lucky Handa, swiftly gained popularity because of its Instagram style and "honestly cultivated" flower. As a member of the Floret Collaboration and a collaborator with the Last Prisoner Project, a coalition fighting to liberate individuals imprisoned for non-violent cannabis crimes, Leune is also enthusiastic about social justice.
Christina Dipaci
Source: Honeysuckle Magazine
Independent cannabis farmer Christina Dipaci is the CEO and co-founder of Caliber Farms in California. Through Caliber Farms, she founded Paradiso Gardens, a company that promotes cannabis culture.
Anna Duckworth and Kate Miller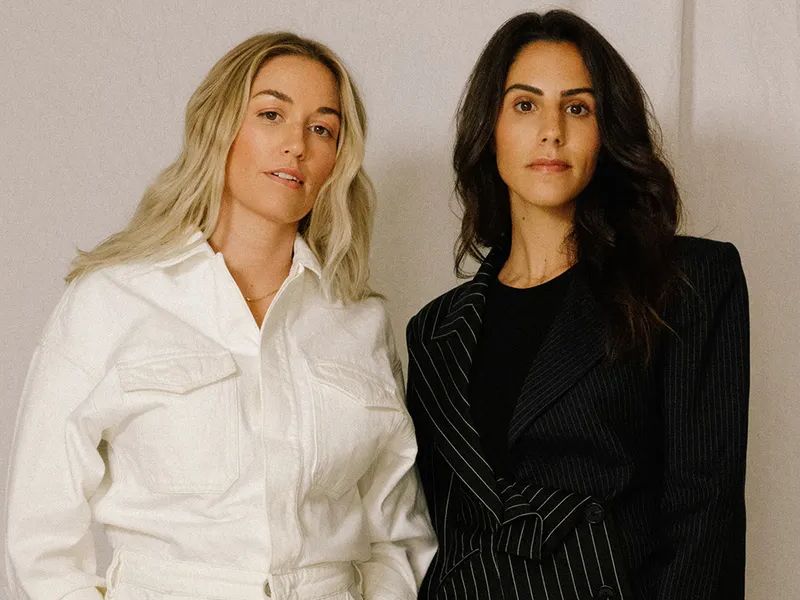 Source: Paper Magazine
Anna Duckworth and Kate Miller founded Miss Grass. Miss Grass is an online journal and lifestyle store that attempts to inform people about marijuana and start a dialogue about it. Miller and Duckworth are working to dispel the unfavorable stigma surrounding CBD and cannabis, with anything from articles explaining how CBD improves your health to the hippest pot accessories worth buying.
Jenny Wichman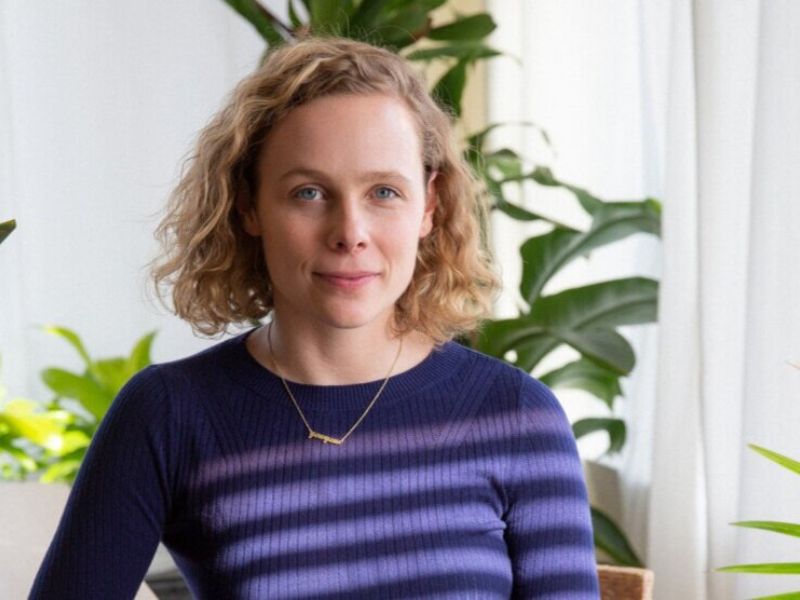 Source: cnnekt
Yew Yew is a brand of gorgeous resin-filled, glass-blown smokeware and accessories. It was launched in 2017 by artist and prop stylist Jenny Wichman to change the perception and stigma around marijuana.
Conclusion
These influential female leaders are thriving in cannabis and will remain so. It's unquestionably praiseworthy that they have such a daring mindset and have made such outstanding achievements. The number of female executives in this sector will increase along with the industry's expanding demand for cannabis goods.
Further, men and women view the cannabis market differently for various reasons. Still, one of them is women's unique position in the sector and their relationship with it. Women have always produced and secretly smoked cannabis. A growing number of women are becoming activists and occupying prominent positions in the sector, so it appears that things are finally shifting.
The general perception of female cannabis users has expanded at the same time. Women are demonstrating that they are serious customers in greater numbers. The marijuana industry is starting to understand how crucial women's support is to the success of the legalization movement.
We Are Mary Jane: Women of Cannabis, an exhibition, debuted in 2018 at the Hash Marijuana & Hemp Museum in Amsterdam. The show aims to spotlight women at the vanguard of cannabis culture, from Mila Jansen, a pioneer in the production of Dutch hashish, to the ancient Chinese deity of hemp, Ma Gu. This kind of exhibition has played a crucial role in shifting attitudes about how women use cannabis and providing a forum for their unique perspectives.
However, the demand for cannabis has risen since it became legal in various countries. This substance's use for therapeutic and recreational purposes has grown tremendously. More women are now in leadership positions in this $1 billion industry.
Furthermore, the fact that CBD is currently causing a huge stir in the health and wellness industries should not surprise.
Article by Ananya Bhattacharjee, Beverage Trade Network
TAGS: